Poll
Loading ...
GoSmart Mobile
September 2nd, 2016 | GoSmart Mobile, Prepaid Faceoff, Walmart Family Mobile | No Comments

VS.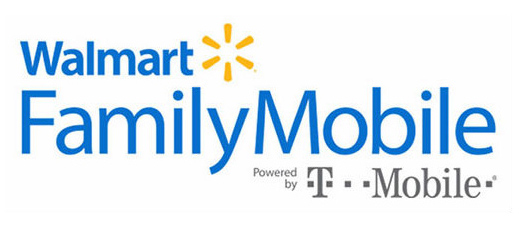 With the massive number of prepaid MVNOs and carrier options, it's sometimes hard to keep track of it all and even harder to compare and decide which company is the right one for you. So, every once in a while we're going to go through and do a Face-off of two popular companies; comparing plans and services to help you better decide.
Today, we'll look at two T-Mobile MVNOs: GoSmart Mobile and Walmart Family Mobile. The two compare pretty closely, as they both run on the same network and have similar pricing. Walmart Family Mobile has quicker data speeds than GoSmart mobile, though, making that the clear front runner for those of us who need speedy internet.
Here's how they compare:

Read the full article →

April 18th, 2015 | Walmart Family Mobile | No Comments
Walmart and T-Mobile made a joint announcement yesterday that will give customers on the $30 and $40 per month plans an increase in the value of the service. Starting immediately, all customers will be getting an additional 500 MB of data at no additional charge when their monthly plans next renew

Read the full article →

April 2nd, 2014 | Walmart Family Mobile | No Comments
A lot of people are making the decision to forgo two year contracts when it comes to buying brand new smartphones. Not everyone needs the latest and greatest in phone technology. There are plenty of people that just want a basic phone that will get them through the day. That's where Verizon's prepaid phones come into play.

Read the full article →

February 22nd, 2014 | Walmart Family Mobile | No Comments
There are many people who want to buy a cell phone but don't think they will actually be able to afford it. Some may not have a bank account from which they are able to have their monthly fees deducted.

Read the full article →

February 10th, 2014 | Verizon Wireless, Walmart Family Mobile | No Comments
Walmart has twenty five Verizon contract phone offerings. These phones cover a range of prices and features. The least expensive cost option is .01 cent for a LG Enact phone to a more expensive 269.99 Droid Maxx phone. All phones are standard with the Android operating system or a proprietary company operating system. Some of these proprietary systems are based on Android so will have similar functionality. Of the Android phones, two use the Ice Cream Sandwich version of the operating system, others the Jelly Bean version.

Read the full article →

December 4th, 2013 | Straight Talk, Walmart Family Mobile | No Comments
Walmart is one of the most recent retail stores to offer its own prepaid line. Known as Straight Talk, this service provider aims at providing affordable month to month plans without the frills or complications of other prepaid providers. Learn more about Straight Talk before choosing to switch carriers.
Plans
Straight Talk keeps things simple by offering only three different plans, as well as three bundled plans that can save you money. The least expensive option costs $30 for 1,000 minutes and texts, and provides 30 MB of data. The most popular plan costs $45 for unlimited texts, minutes, and data. The Unlimited International Plan is set at $60 a month,and offers unlimited texts, minutes and data as well.
The bundled plans cost $130 for 90 days of unlimited service, $255 for 180 days of unlimited service, and $495 for an entire year of unlimited service. These options are best suited for individuals who do not want to save some money by purchasing several months worth of service at once.
Auto-Refill
Straight Talk offers a convenient auto-refill service that will automatically deduct the cost of your service plan from your account. With this option, you will never need to worry about your service being shut off.
Disadvantages
Straight Talk does have a few disadvantages to its service. For starters, unused minutes do not roll over. Similar service providers offer this feature. Another major downside is that the $30 a month plan is not available for smart phones. If you want to use iPhone or Android device, you will need to purchase a $45 plan.
Overall, Straight Talk is one of the least expensive prepaid service plan providers on the market. With reliable service from Verizon and a wide selection of compatible phones to choose from, it offers plenty of benefits to its customers.

Read the full article →

September 20th, 2010 | Walmart Family Mobile | 103 Comments
Last week we heard what might have been the biggest prepaid wireless announcement of the year. It's not that Walmart Family Mobile in an intensely good plan, though it does have its merits. Rather, it's because of the fact itself that Walmart is getting into the cellular business. Since the initial announcement we've heard a few more details that help clear up questions about the service. You'll probably want to know those if you plan to purchase the service, which is available starting today, September 20.

Read the full article →