Voyager Mobile
August 13th, 2015 | Voyager Mobile | No Comments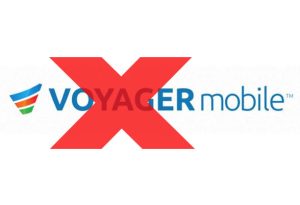 In yet another chapter in the story of MVNOs that rise and fall, Sprint MVNO Voyager Mobile has announced that it is officially throwing in the towel. To avoid losing phone numbers, customers will need to port out before the shutdown date, which is Wednesday September 9, 2015 at 11 p.m. EST.

Read the full article →

September 22nd, 2014 | Voyager Mobile | No Comments
Update: Voyager Mobile is shutting down. See this post for more details.
Voyager Mobile is one of those quiet MVNOs that doesn't get too much press or attention, but they have some pretty good deals, depending on what services you need. This Sprint MVNO is located in Tennessee and offers several well-priced plans for everyone. Here's an overview of what they offer:

Read the full article →

June 1st, 2012 | Voyager Mobile | 3 Comments

When Voyager Mobile announced that it would offer unlimited talk and text for $19 per month, I was skeptical. I'd seen too many offers along these lines — too good to be true — end up not working. Voyager finally did launch last week, and their offers were unchanged. You can get unlimited talk and text for $19 per month, and add data for $39 per month. Yet you will not pay those amounts to Voyager. A tipster recently pointed us to Voyager's fees page, which outlines a whole host of additional charges you'll see each month.

Read the full article →