Poll
Loading ...
Tracfone
September 18th, 2008 | Tracfone | No Comments
I just caught a few Tracfone deals from Cell Guru. Their one-year activation cards are now coming with 200 bonus minutes. So if you want the double minutes one year card, which normally comes with 800 minutes, now it comes with 1,000. It will still run $139.99. The regular one-year service card comes with 200 minutes on top of the original 400, so you get 600 minutes and a year of service for $99.99. These deals run through October 8, though there's always a chance they'll be extended (they previously expired Sept. 23).

Read the full article →

September 16th, 2008 | Tracfone | 2 Comments
About a month ago, we found out that Tennessee residents under a certain income threshold would be eligible for a free phone from Tracfone. These would go out to 812,000 residents in an effort to better connect them. A recent study shows that cell phone ownership can increase a person's earning potential. Anyway, according to the Chattanooga Choo Choo Times Free Press, there's a little debate going on in the state legislature over how, if at all, a 911 fee will be assessed to these users.

Read the full article →

August 15th, 2008 | Tracfone | 1 Comment
According to a study conducted a few months ago, simply having a cell phone can improve one's earning power. Of course, so can having consistent Internet access. The overarching point is that the more connected you are, the more opportunities you'll be open to. The Tennessee Department of Safety, in partnership with Tracfone, is taking a step in this direction. According to WSMV Nashville, they plan to hand out cell phones to 800,000 families. So not only is this good news, but it's a hefty helping of good news.

Read the full article →

June 4th, 2008 | Tracfone | 4 Comments
A study conducted earlier this year concluded that access to cell phones can boost the earning power of poor families and individuals. The idea is that this will keep them more connected, therefore more open to opportunity. The Florida Public Service Commission recognizes this. They offer a program called Lifeline, which helps lower income consumers keep their telephone lines. The commission has just approved Tracfone as an eligible provider for Lifeline.

Read the full article →

May 19th, 2008 | Tracfone | No Comments
Tracfone has been hot on the trail of people who resell their phones en masse. This unrelenting attitude has finally resulted in a conviction, as Muhammad Mubashir has pleaded guilty "to charges of criminally disobeying a federal court order prohibiting him from continuing to purchase, tamper with or export prepaid mobile phones."

Read the full article →

April 14th, 2008 | Tracfone | 1 Comment
Tracfone, America's No. 1 prepaid wireless company, has ben granted eligibility to use the Universal Service Fund in 10 states and Washington, D.C. While U.S. Cellular is using the USF to branch into rural areas, Tracfone plans to use it in low-income areas. Because of the limited revenue opportunities, carriers don't put much emphasis on those networks. A new study shows that making cell phone service available in these areas can create potential streams of revenue.

Read the full article →

March 11th, 2008 | Tracfone | 2 Comments
Maybe you remember back in August, when we mentioned Tracfone suing mass-unlockers. (Thanks to TV, I can't remember what happened eight minutes ago.) Tracfone filed a number of cases against people and operations that bought a whole mess of their phones, unlock them, and resell them at a profit. This is problematic, because for the most part they're buying those cheap prepaid packages, where you get an old phone real cheap — below market value, actually. The company takes a hit on the phone with the hopes that they make up for it in airtime. Tracfone has won a suit against one such reseller, winning a $1 million decision in a federal district court.

Read the full article →

January 4th, 2008 | Tracfone | 1 Comment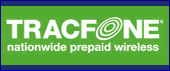 You know, we never knew that Tracfone was even involved in that suit. We're usually up on the doings of the MVNOs and true prepaid carriers — it's the theme of the site, after all — and this is the first we're hearing of a patent suit filed by Ronald A. Katz Technology Licensing. Apparently, they had issue with a few of Tracfone's offerings in the "Wireless Service and Support" field of use…though we're not exactly sure what that means. According to Trading Markets, this includes "customer service provided via automated systems and live agents."

Read the full article →

October 24th, 2007 | Tracfone | 3 Comments
We'll start the morning off by offering up a deal. If you're thinking about going prepaid, this give you a good reason to. Tracfone is now offering double minutes for life, a $49.99 value, when you purchase a Motorola C139. The price on that: $14.99. Basically, you'd be $35 in the black. Buy a Motorola phone for $14.99 and get double minutes for life!


Read the full article →

August 22nd, 2007 | Consumer Issues, Tracfone | 12 Comments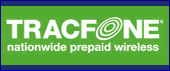 Ever since Tracfone started selling their prepaid services at our local Wal Mart, which was ages ago, we've been quite fascinated with the service. It was our first exposure to prepaid, and although at the time we had no idea how it worked, we thought it a novel concept. At that point, your phone choices were either AT&T or Verizon — T-Mobile and Sprint had the worst reception possible in our area, causing many of our friends' phones an ill fate.

Read the full article →

August 8th, 2007 | Tracfone | 2 Comments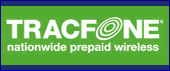 Consumers everywhere rejoiced back in November when it was deemed legal to unlock your cell phone. True, it didn't make the major breakthrough we were all hoping for — a truly open spectrum — but it was at least a concession that could aid consumers in one way or another. What we didn't realize, though, was that Tracfone had filed suit against the man who ultimately made the decision, Librarian of Congress James H. Billington. The company opined that Mr. Billington did not have the authority to make such an exemption to the Digital Millennium Copyright Act (DCMA).

Read the full article →

Featured Provider
Net 10 Prepaid

Our Rating