Poll
Loading ...
MetroPCS
September 18th, 2014 | MetroPCS, Prepaid Phones, T-Mobile | No Comments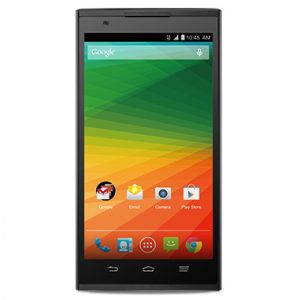 ZTE unveiled a new ginormous smartphone yesterday that is aimed at budget-conscious consumers. Sold exclusively through T-Mobile (with MetroPCS slated to get the phone later this year), the new ZMax is set to be released on Sept. 24 and features a whopping 5.7 inch screen and pretty good specs and a huge battery that is said to last a couple of days on a charge. The ZTE ZMax is expected to retail for $250 without a contract.

Read the full article →

September 10th, 2014 | Boost Mobile, Cricket, MetroPCS, Page Plus, Straight Talk, T-Mobile | No Comments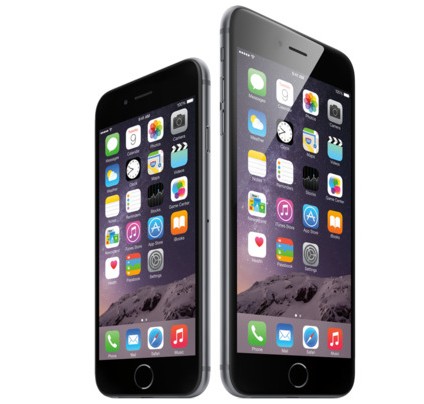 Yesterday, Apple finally pulled back the curtain to reveal the next generation of iPhone: the iPhone 6 and iPhone 6 plus. These flashy new devices have caught the attention of both Apple lovers and phone enthusiasts across the internet, especially with their affordable on-contract price. For the prepaid market, the unlocked no-contract cost can be a little harder to swallow, but never fear–our trusty companies are sure to be offering deals in the coming months so you can get your hands on one of those fancy phones soon.
So, in preparation for the celebration of this exciting new phone, we've rounded up some of the best money-saving iPhone 6 prepaid plans for each main carrier network. You'll want as much data as you can get for the lowest price, and of course, unlimited talk and text is a must so you can tell everyone all about your snazzy new phone.

Read the full article →

September 5th, 2014 | News, Prepaid Services, T-Mobile | No Comments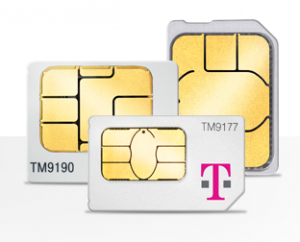 In case you missed their SIM sale from last month, T-Mobile has brought the prepaid penny SIM deal back! You can get up to five SIMs for one penny each until Sept. 10. There is a limit of 3 SIMS per order and no more than 5 SIMs in 30 days. Normally, SIMs from T-Mobile cost $10, so if you wanted to add more than one phone, the savings could be phenomenal.

Read the full article →

September 5th, 2014 | Prepaid Services, T-Mobile | No Comments
With very little fanfare, T-mobile launched two new plans for their prepaid customers today, one priced at $45 and the other priced at $80. The $45 plan is an upgrade of a previous version, while the $80 adds unlimited nationwide data and a hotspot.

Read the full article →

September 3rd, 2014 | T-Mobile | No Comments
With the recent unveiling of the upcoming Galaxy Note 4, T-Mobile has a couple of unique offerings for Samsung enthusiasts that I thought I'd pass along including pre-preorder notifications and a Gear-a-Day Giveaway where you could land some free Samsung products.

Read the full article →

September 2nd, 2014 | T-Mobile | No Comments
Music lovers rejoice! T-Mobile has announced that they have expanded their Music Freedom service to include an additional 6 apps including AccuRadio, Black Planet, Grooveshark Radio Paradise Rdio and Songza. This popular service was launched in June and since then, the 'Uncarrier' has reported that customers have streamed around 7,000 terabytes of music and more than than 5 million songs per day.
Other music players currently supported include: iHeartRadio, iTunesRadio, Pandora, Rhapsody, Slacker, Spotify and Samsung's Milk service. T-Mobile announced that Google Play Music is coming later this year to the Music Freedom service.

Read the full article →

August 28th, 2014 | MetroPCS, T-Mobile | No Comments
T-Mobile and their MVNO company MetroPCS will be the first to get Alcatel's two new phones, the Alcatel OneTouch Fierce 2 and the Alcatel OneTouch Evolve 2. Both phones are entry-level smartphone devices designed for new users. Both their prices and features are modest and while it's doubtful they will impress anyone, they will still be functional smartphones. T-Mobile will have the new devices starting September 10, while MetroPCS will get them later this fall.

Read the full article →

August 22nd, 2014 | T-Mobile | No Comments
The all-out carrier service war continues to escalate, and as customers, we're all benefiting from it. Unfortunately for prepaid customers, most of the deals don't have anything to do with prepaid services–most carriers want postpaid customers, not prepaid because they are not only more reliable but also spend more money. However, for customers on a no-contract T-Mobile Simple Choice plan (which is similar to a prepaid), you can actually get a pretty good deal by referring a friend.

Read the full article →

August 18th, 2014 | T-Mobile | No Comments
In a continued effort to keep their position as the No. 1 prepaid carrier, T-Mobile is offering SIM cards for a penny from today through this weekend (8/24/14). Normally, SIM cards are around $10, so if you are looking to jump to T-Mobile or to simply try out their prepaid service, this would be a good chance. You can purchase a SIM on their website, using the promo code SIMDEAL to get the low price as well as free shipping. There is currently a limit of 3 SIMS per order and 5 SIMS in 30 days.

Read the full article →

August 12th, 2014 | Prepaid Cell Phone Plans, Prepaid Data Plans, T-Mobile | No Comments
T-Mobile seems to be on a roll with the announcements this month, and the Un-carrier is trying to shake things up in the prepaid market yet again. Their new pay as you go pricing (which will go into effect on Aug. 17) seems a little easier to understand than most, which definitely gets them points, and for the first time you can now purchase data at an as-you-go rate.
They also have introduced a new Gold Reward Status, which rewards customers with more minutes that last longer once they have invested $100 in prepaid minutes on their phones.
I spent several minutes on the phone with a representative talking about the different options. Here's what I found out:

Read the full article →

August 7th, 2014 | MetroPCS, T-Mobile | No Comments
T-Mobile announced yesterday that they have finally overtaken rival Sprint in the prepaid wireless market to become the No. 1 prepaid wireless provider in the U.S.. According to the most recent figures, T-Mobile now has 15.64 million prepaid customers, beating Sprint's 15.19 million customers by nearly half a million. AT&T and Verizon are even further behind with 11.34 million and 6.04 million customers respectively.
These staggering numbers come only a short time after T-Mobile rejected a $15 billion buyout from Iliad and abandoned talks with Sprint over a merger. CEO and president of T-Mobile US, Inc., John Legere is ecstatic.

Read the full article →

August 6th, 2014 | Sprint, T-Mobile | No Comments
Sprint and their parent company, Softbank, have decided to stop pursuing the merger with T-Mobile first discussed in 2011. This news comes after three unsuccessful attempts over the course of several years. Various news reporting sites, including this article in the NY Times, indicated that part of the loss of interest in a deal was from the belief that the merger would be blocked by the FCC in the interests of keeping an open market. Together, the two companies control less than a third of the U.S. wireless market but the merger would mean going from four giant carriers to three.

Read the full article →

March 19th, 2014 | T-Mobile | No Comments
T Mobile is the fourth-largest cellular service provider in the United States and ranks seventeenth worldwide. The franchise offers a wide variety of cellular plans ranging anywhere from daily, monthly, and pay per-minute plans to fit many consumers' budgets.

Read the full article →

February 26th, 2014 | AT&T, T-Mobile, Virgin Mobile | No Comments
Many people find the rigid structure and bloated fee structure of typical cell phone contract plans to be less than ideal for their budgets and phone usage habits. Prepaid phone plans are generally more affordable, and it is easy to tailor them to specific usage needs. Prepaid plans have long been easy to use with basic cell phones, but luckily there are now great prepaid options available for iPhone users as well. Several major phone providers now offer prepaid plans for the iPhone, including T-Mobile, AT&T, Straight Talk, Virgin Mobile, Cricket, H2O, Net 10, Verizon, and Boost Mobile.

Read the full article →

February 21st, 2014 | Boost Mobile, T-Mobile, Virgin Mobile | No Comments
So, you're curious about joining the many people currently foregoing traditional phone plans in favor of a cheaper, more flexible prepaid plan. Good decision. But before you jump into this new world, get the lowdown on some of the best phones and prepaid options out there.

Read the full article →

April 4th, 2013 | T-Mobile | No Comments
T-Mobile announced its Un-Carrier initiative at the end of the first quarter, so their numbers do not reflect much of it. But they've continued adding prepaid customers to their ranks. They now have more than 6 million customers on their branded prepaid services, an increase of 19 percent in 2012. That goes along with their 8 percent decline in branded postpaid customers. Their MVNO and M2M customers increased significantly during the period too, coinciding with a general growth in prepaid usage. Does this bode well for their Un-Carrier services, which essentially paint them as a prepaid service? It's hard to tell, but those deals certainly play differently than the postpaid offerings on the market.

Read the full article →

March 26th, 2013 | T-Mobile | No Comments
If T-Mobile has its way, the lines between prepaid and contract will be forever blurred. Last year America's No. 4 carrier made waves about removing device subsidies and working with more straight forward service plan scheme. This week they've not only changed their prepaid plans, but also the plans that used to be postpaid. There is no longer a contract with these plans, though there is a credit check, giving them one of two criteria we value. At the same time, the credit check is there for good reason: they have great handset financing deals that will work out better for you than subsidy pricing with other carriers.

Read the full article →

March 18th, 2013 | T-Mobile | 1 Comment
It seems as though T-Mobile is always in the process of changing plans. On the prepaid end, they've left things mostly the same. Their pay-as-you-go plans have been the same for as long as I've edited this site. Since then they've added offerings to prepaid, including their lately Monthly 4G packages. Those could change on March 24th, when they will reportedly make a number of changes. On the prepaid end, that means a new set of monthly rate plans.

Read the full article →

February 20th, 2013 | T-Mobile | No Comments
T-Mobile has taken the leap we expected. Late last year we learned that they were experimenting with a new prepaid service, and last month we learned that they would take GoSmart Mobile nationwide in February. Yesterday they took the leap, officially announcing the service. It is now available at over 3,000 locations nationwide, as well as GoSmartMobile.com. As we saw in the trial run, its offerings will be competitive with the major prepaid services currently available.

Read the full article →

February 11th, 2013 | T-Mobile | 1 Comment
They're behind the other three carriers, but this year T-Mobile USA will begin offering services on its LTE network. This is a big step for the country's No. 4 wireless carrier. They've held their own with HSDPA+ for a while now, but the transition to LTE is crucial at this point. At the same time, it seems that they will take a page from Verizon's book and try to move non-LTE customers to a prepaid brand. GoSmart Mobile will go nationwide this month, and it will compete in the market for 3G smartphones and service. That would seem to leave LTE for T-Mobile postpaid customers, though a recent report indicates perhaps a different plan.

Read the full article →

January 31st, 2013 | T-Mobile | 3 Comments
It really is a time for prepaid at T-Mobile. Not only have they started offering their unlimited plans with no annual contract, they've been testing a new prepaid brand. We first heard of GoSmart Mobile in early December, and it appears we'll hear a lot more about it in the next few weeks. According to FierceWireless, T-Mobile will take the brand national in February. Just as Boost Mobile and Virgin Mobile have no name-brand connection to Sprint, GoSmart will have the same relationship with T-Mobile. They will operate it, but as a secondary brand — in fact, they said that "certain T-Mobile plans may be prioritized over GoSmart Mobile plans during periods of congestion." Plan details after the jump.

Read the full article →

January 14th, 2013 | T-Mobile | 1 Comment
We see it every quarter: T-Mobile loses subscribers on the whole, almost all of them coming from the contract side of the business. Those losses would seem much steeper if T-Mobile weren't adding significant numbers of prepaid customers every quarter. For the past two years consumers have been going with T-Mobile's stable of no annual contract plans, rather than committing. After seeming attempts to fight the shift with competitively priced postpaid plans, it appears that T-Mobile has finally embraced the move to prepaid. Not only did they agree to a merger with prepaid carrier MetroPCS, but they have also made prepaid concessions with their own plans. Last week they took one big step into the prepaid future.

Read the full article →

December 7th, 2012 | T-Mobile | No Comments
It appears that T-Mobile does indeed intend to launch Go Smart Mobile at some time in the near future. We first heard the rumor earlier this week, and Mike Dano of FierceWireless confirmed the company's plans. A launch in select markets will begin shortly, while T-Mobile added that it will be "using what we learn to make a decision about a potential national launch sometime in 2013." Customers can check out GoSmartMobile.com for more information. It does appear that the service will be largely based on a bring-your-own-device model.

Read the full article →

December 6th, 2012 | T-Mobile | 3 Comments
It appears as though T-Mobile is going to take a page out of Sprint's book — kind of. Instead of offering its own branded prepaid wireless services, Sprint first bought Boost Mobile and then purchased Virgin Mobile. Sprint uses those brands, in addition to its slew of MVNOs, to represent its prepaid trade. T-Mobile has a few MVNOs, and it does offer its own prepaid services. But according to a recent report, they'll begin offering prepaid services under a different brand, even though they themselves own that brand. Welcome to Go Smart Mobile.

Read the full article →

September 5th, 2012 | T-Mobile | 5 Comments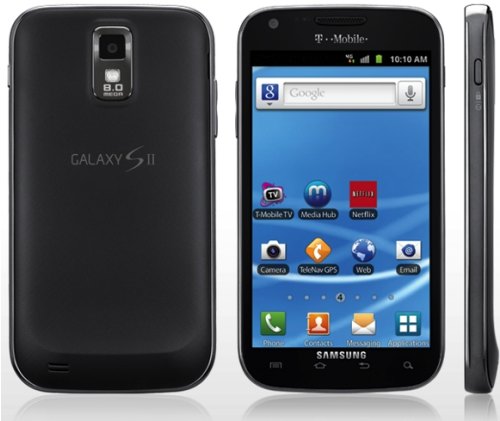 Ready for another prepaid smartphone from 2011? T-Mobile prepaid is the latest to jump on the trend, offering the Samsung Galaxy S II exclusively at Walmart retail outlets nationwide. This comes almost two weeks after Boost Mobile added the Galaxy S II to its own lineup. T-Mobile and Walmart will offer it a bit cheaper, though, at $299 off-contract. It is compatible with the Walmart Family Mobile plan or any other Monthly 4G plan. You can get it now, but not at T-Mobile's website. Again, this is a Walmart retail exclusive.

Read the full article →

August 24th, 2012 | T-Mobile | No Comments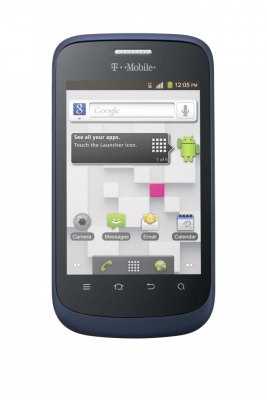 If you're looking for a cheap Android option on T-Mobile prepaid, you might have a new option. T-Mobile announced the Concord, the newest addition to its Monthly 4G lineup. It's an Android 2.3 device, as is to be expected of a bargain-priced smartphone. It also features a 3.5-inch screen, which is on the small side these days, and a low-res 2-megapixel camera. For a starter phone, though, the price is right. The Concord is on sale at Walmart for $99.98 — which will go with their Walmart Family Mobile plan, and will be available at Target on Sunday, August 26. It is not currently available on the website.

Read the full article →

July 12th, 2012 | T-Mobile | 1 Comment
Insurance for prepaid wireless phones was previously a rarity. While it's not exactly widespread now, a few carriers have started the practice. Most notably, Boost Mobile and Virgin Mobile have added insurance options for people buying new handsets. The latest entrant is T-Mobile prepaid. They're now offering handset insurance for Monthly 4G customers at $7 per month. That covers the basics, though a deductible — of $25, $40, $90, or $130, depending on device — will apply for each claim. It's only available for new handset purchases, of course, and insurance must be added within 14 days of purchase. You can find out a few more details with this PDF link.
Via BerryReview.

Read the full article →

May 16th, 2012 | T-Mobile | No Comments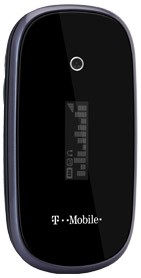 It's rare when we see a new prepaid phone announcement that is not a smartphone. Yet here we are. Pictured above is the T-Mobile 665, which is now available from T-Mobile prepaid. As the picture suggests, it's not much to write home about. It does have a media player, though, along with a 2-megapixel camera. It's available now for $49.99 at T-Mobile's website.
Via Phone Scoop.

Read the full article →

May 11th, 2012 | T-Mobile | No Comments
It's a familiar story: T-Mobile lost postpaid customers in the first quarter of 2012: 510,000 to be exact. But they actually gained 187,000 customers on the whole. Yes, they posted big gains in prepaid. It amounts to 249,000 subscribers added to T-Mobile branded prepaid offerings, and a whopping 449,000 to wholesale subscribers. As we've been saying for a while now, T-Mobile prepaid is really keeping the company afloat right now. They managed to do better than a number of prepaid carriers, including MetroPCS. We recently learned that T-Mobile and MetroPCS have been holding merger talks.
Via CNET.

Read the full article →

May 9th, 2012 | T-Mobile | No Comments
As we know, T-Mobile has put a greater emphasis on prepaid in the last year or so. Their Monthly 4G plans afford prepaid users the opportunity to get a plan that is pretty much the same as postpaid, only they don't need to sign contracts or undergo credit checks. They can even get powerful Android handsets. Now those Android customers have another perk: T-Mobile has introduced an Android app that allows users to pay their bills directly. It's nothing big, but something that will make life a lot easier for Monthly 4G Android customers. You can download the app at Google Play.

Read the full article →

May 7th, 2012 | T-Mobile | No Comments
Every three months we see carriers report their earnings and subscribers figure. When we started with prepaid reviews in 2007, it was Sprint that consistently lost customers every quarter. Now that has passed to T-Mobile. Yet there is something positive for T-Mobile. As T-Mobile prepaid boss Mike Katz notes in a blog post, the company has doubled its prepaid numbers in the last year, on the strength of Monthly 4G. Even better, 60 percent of those new Monthly 4G customers are picking up smartphones, which means more revenue for the troubled carrier. Katz goes on to note that the company's focus is on the more lucrative postpaid sector, but it's clear that prepaid has kept T-Mobile afloat in the past year and change. They're giving regional prepaid carriers a run for their money.
Via FierceWireless.

Read the full article →

March 21st, 2012 | T-Mobile | No Comments
The process of choosing a cell phone provider looks different for everybody. Network coverage, prices and fees, network speed, customer service quality, and data network reliability are all important considerations when deciding which provider is best suited to meet your very specific needs.
Even after choosing a provider, a whole new set of factors comes into play for picking a smartphone that integrates seamlessly into your daily life. For anyone who has narrowed their cell phone search down to T-Mobile LG phones, here are our top five picks:

Read the full article →

February 24th, 2012 | T-Mobile | No Comments
Just a quick note on T-Mobile prepaid. In the fourth quarter they continued a recent trend of adding prepaid customers while bleeding postpaid ones. While 706,000 postpaid customers departed, T-Mobile prepaid gained 220,000 subscribers. According to the company, most of those were with T-Mobile's monthly 4G plans. It's entirely possible, too, that a number of postpaid customers simply slid over to postpaid. That doesn't make the numbers look a lot better, but it does demonstrate a bit more brand loyalty than the raw numbers reveal. It continues to appear that if T-Mobile is going to survive on its own, it will have to be on the strength of prepaid.

Read the full article →

January 18th, 2012 | T-Mobile | 4 Comments
Yesterday Walmart and T-Mobile announced the addition of unlimited data to their Family Mobile plan. This is an infinite increase from the 100MB per line allotment they had in place previously. There is a limit, however, on how much 3G data customers will receive. The general limit is 250MB per line, after which time data gets slowed down to EDGE speeds. But from now through March 16th new customers can get 5GB of 3G data for their first month. The Walmart Family Mobile plan costs $45 per month for the first line, and $35 per month for each additional line. It is postpaid, though it does not require a contract or a credit check. The plan is available at Walmart or on T-Mobile's website.
Via Phone Scoop.

Read the full article →

November 14th, 2011 | T-Mobile | 1 Comment
It appears that T-Mobile's focus on prepaid services works. If you look back through the T-Mobile archive you'll see a common theme with its quarterly reports: they continue to add prepaid subscribers while losing postpaid. That helps stanch some of the bleeding from its reeling postpaid side. This past quarter saw more of the same. The company lost 186,000 postpaid subscribers, but gained 312,000 prepaid subscribers. What's more remarkable is that this gain came amid an increasing churn rate, 7.2 percent in the third quarter, up from 6.6 percent in the second.

While T-Mobile warned of a rough fourth quarter, the company could again see big prepaid adds, thanks to new plans.

Read the full article →

November 7th, 2011 | T-Mobile | 1 Comment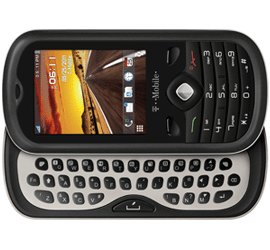 It was an under-the-radar release, but last week T-Mobile prepaid introduced the Sparq, a messaging-centric phone that features a slide-out QWERTY keyboard. It comes from Alcatel, a well-known phone manufacturer that has been slow to reach the US. Again, it's nothing fancy, featuring a VGA camera, music player, and microSD slot. But if messaging, and not data, is your bag, you can find some use from the Sparq. It's available for $79.99 on T-Mobile's website.

Via CNET.

Read the full article →

October 25th, 2011 | T-Mobile | 1 Comment
It appears that T-Mobile has seen the writing on the wall. For the past few years their quarterly earnings reports have featured grim subscriber numbers for the postpaid side. At the same time they've consistently added prepaid customers. For the past year or so, we've seen T-Mobile acknowledge this trend by creating a whole slew of monthly prepaid plans that feature plenty of 4G data. According to a report from FierceWireless's Phil Goldstein, T-Mobile is pushing its dealers to promote these prepaid plans. It has started a tiered compensation plan that incentivizes dealers to extol the virtues of these monthly 4G plans.

This isn't the only trend T-Mobile has jumped in on. They're also moving in on a market that has little remaining use for big allotments of voice minutes.

Read the full article →

October 18th, 2011 | T-Mobile | 1 Comment
For the past few weeks we've heard many T-Mobile prepaid rumors. They all involved new plans: a $60 unlimited with 2GB of 4G data, $30 plan with 100 minutes plus unlimited text and 5GB of 4G data, and three pay-per-day plans. Those have now gone live. The per-day and $60 plans you can find at T-Mobile stores, while the $30 plan is a Walmart exclusive. They are all available through T-Mobile's website.

Read the full article →

October 6th, 2011 | T-Mobile | No Comments
T-Mobile prepaid has been quite busy lately. A week ago we learned that they would launch a $60 prepaid plan, and earlier this week they TmoNews.com have brought us yet another development: pay-per-day prepaid plans. Set to launch later this month, the pay-per-day plans, branded PayGo, will come in three tiers.


Read the full article →

October 4th, 2011 | T-Mobile | 4 Comments
Yesterday T-Mobile and Walmart announced the introduction of a $30 prepaid plan that includes unlimited data and messaging. The plan, designed for messaging and web heavy customers, will include 5GB of data at 4G speeds, with additional data coming at reduced speeds. A minimal calling plan that includes 100 minutes, with overages at 10 cents per minute, is also included. Available only through Walmart stores, Walmart.com, and T-Mobile's website, you can get your hands on this plan starting October 16th. For the best possible phone with this plan, make sure to check out our best prepaid smartphones article.

Read the full article →

September 29th, 2011 | T-Mobile | 2 Comments
T-Mobile prepaid already has a quality line of unlimited prepaid plans, and they might be adding to it. According to documents obtained by TmoNews.com, the company plans to add a $60 unlimited plan to complement its $50 and $70 offerings. As expected, it comes right down the middle in terms of data allocation. The $50 plan provides 100MB of data at 4G speeds, while the $70 plan provides 5GB. The $60 plan, then, will provide 2GB. This is adequate for many users, but is particularly helpful for those who occasionally stream video and music. The report does not contain a possible release date, but these things tend to develop quickly.

Read the full article →

September 8th, 2011 | T-Mobile | No Comments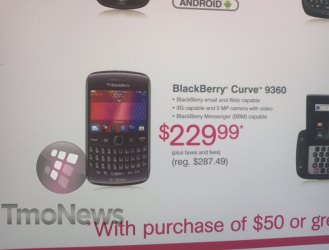 Click for larger

A new line of BlackBerry phones has launched this year, though that's usually of little concern to prepaid users. Apparently, however, things have changed this time around. The above screenshot comes from T-Mobile prepaid promotional material. That is, it does appear that the BlackBerry Curve 9360, complete with 3G, will soon be available for prepaid customers. The price isn't half bad for a brand new BlackBerry, either: just $229.99. The device will drop on T-Mobile next week.

Via TmoNews.com.

Read the full article →

August 17th, 2011 | T-Mobile | 1 Comment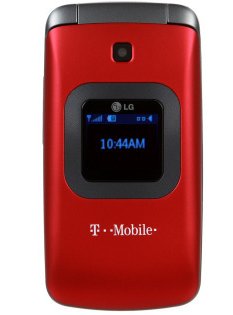 Pictured above is the LG GS170, a basic flip phone that is now available through T-Mobile's new prepaid partnership with Family Dollar. As we learned when T-Mobile announced its second quarter results, it's pretty reliant on prepaid adds to keep numbers up. Family Dollar gives them another avenue for distribution. While T-Mobile prepaid cards have been available through Family Dollar since 2003, this new deal places a greater emphasis on T-Mobile's services. It also adds the GS170 as a device option, for those who would like to start their prepaid service through Family Dollar.
The handset itself is a perfect fit for Family Dollar, as it's cheap and has basic calling and texting features. It also has a VGA camera, a basic but nice add-on.

Read the full article →

August 5th, 2011 | T-Mobile | 4 Comments
As we sort through carriers' second quarter reports, we're seeing plenty of losses. For T-Mobile it was no different. They lost 50,000 subscribers, though that's fewer than they lost in the first quarter of this year or the second quarter last year. Where they gained, though, was in prepaid. Counting MVNO subscribers, they added, 231,000 net subscribers. That might be lower than the first quarter — and remember, wireless does best in the first and fourth quarters — but it's way up over the second quarter of 2010. So while T-Mobile loses customers, it has its prepaid arms holding down the fort. T-Mobile currently has 3.5 million MVNO customers, which is a nice little supplementation to direct subscriber income. Their prepaid churn is also down, both from the first quarter and the second quarter last year. That's a good sign for them going forward.

Read the full article →

May 23rd, 2011 | T-Mobile | 4 Comments
We had heard that T-Mobile prepaid would see some rate plan changes last weekend. Those did come, but not much really changed. According to the press release, the biggest change comes to the $70 plan, which previously included unlimited talk and text with 2GB of data. Now it is unlimited data, with the first 5GB coming at 3G/4G speeds. After that speeds get throttled, making them unsuitable for streaming media and other data-intensive tasks. The $50 plan remains mostly the same, except instead of a 100MB cap, it includes 100MB of 3G/4G speeds before going back to slower, mobile web speeds. You can check out the changes, plus all of T-Mobile's prepaid offerings, at T-Mobile's website.

Read the full article →

May 11th, 2011 | T-Mobile | No Comments
As we wrap up our journey through the Q1 reports we get to another company that has been held together with duct tape and prepaid wireless for the past year or so. That's T-Mobile, recent acquisition target of AT&T. They reported their Q1 earnings late last week, and ended up losing 99,000 subscribers. Of course, prepaid gained, giving the company another 372,000 accounts. That means that they lost on the more profitable postpaid end. Those prepaid customers are up, too, from 41,000 in the first quarter of 2010, so that's a positive sign. Their prepaid churn is much higher than competitors, though, up at 6.7 percent. Can they continue adding customers with such high turnover? We'll see more in Q2, but maybe not that much further. They'll in all likelihood become part of AT&T in the not so distant future.

Read the full article →

May 9th, 2011 | T-Mobile | 1 Comment

Above is a little photoshop job by the guys at TMoNews.comn. It represents coming chances to the T-Mobile prepaid monthly plans. The prices will stay the same, but you'll get more features. Specifically, the 2GB cap on the $70 plan will go to unlimited, while the 100MB cap on the $50 plan is no longer a hard cap, but rather a soft cap. That is, instead of making you buy more data when you exceed 100MB, you'll just experience slower speeds. Apparently we'll see this go official on May 22.

Read the full article →

March 29th, 2011 | T-Mobile | 2 Comments
The pending merger between AT&T and T-Mobile has the latter's customers in limbo. What will become of them if the acquisition passes regulatory muster? We know that AT&T will fold the T-Mobile brand and reap the customers, but will they be accommodating to T-Mobile customer plans? According an AT&T executive, T-Mobile will keep its current pricing structure. We don't know for how long, and we don't know if non-contract customers will be afforded such a luxury. But it does bring up an important question: are T-Mobile prepaid customers better off with AT&T GoPhone?

Read the full article →

March 9th, 2011 | T-Mobile | 1 Comment
Late Monday into Tuesday word swirled: Sprint was in talks to acquire T-Mobile USA. This rumor is nothing new. We heard it last year, and I'm sure we heard it before that, too. But with T-Mobile slipping and Sprint finally having reversed their two-plus-year losses, the talks have renewed. They would face the same problems as previously, specifically that they currently run different network technologies, but a convergence under LTE could help fix those issues. Still, it doesn't appear to be an easy transition, which is why I wouldn't bet on this happening. But if it does, I wonder what would happen to prepaid at the combined company.

Read the full article →

March 1st, 2011 | T-Mobile | 5 Comments
While yesterday marked subscriber losses for T-Mobile, we've more recently learned about service and equipment losses. In the next few months T-Mobile will lose its FlexPay and Sidekick services. These come as little surprise. We've just been waiting for word on them, and yesterday we got some decent evidence pointing to the discontinuation of both.

Read the full article →