Poll
Loading ...
Boost Mobile
June 22nd, 2015 | Boost Mobile, Sprint, Virgin Mobile | No Comments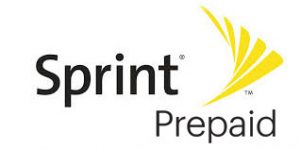 Despite the best attempts from several different companies and organizations to block the stronger Net Neutrality rules propositioned by the FCC, Net Neutrality went into effect two weeks ago. And, as of last Friday, we saw the first obvious shift in carrier policy since the new rules went into law. Effective immediately, Sprint has announced it will stop some of its throttling practices.

Read the full article →

June 3rd, 2015 | Sprint | No Comments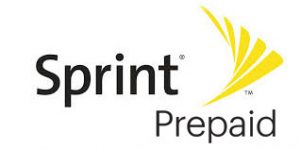 It looks like Best Buy and Sprint have teamed together to finally bring some decent data rollover to Sprint Prepaid customers on all three Sprint Prepaid plans. This promotion launched yesterday and is listed as 'limited time' although I couldn't find an advertised end date anywhere.

Read the full article →

May 19th, 2015 | Boost Mobile, Consumer Issues, Sprint, Verizon Wireless, Virgin Mobile | No Comments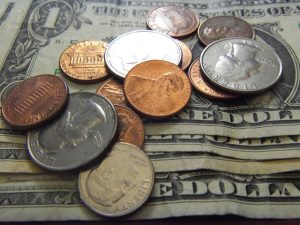 Verizon and Sprint and their assorted companies (including Boost Mobile, Virgin Mobile, Sprint Prepaid and Assurance Wireless) have been ordered to provide a refund to customers who were charged for premium SMS messages without proper notice or consent. The FCC, state attorneys general and the Consumer Financial Protection Bureau have charged the companies a total of $120 million.

Read the full article →

May 14th, 2015 | Boost Mobile, Sprint | No Comments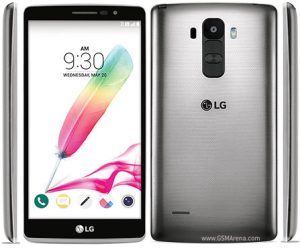 For whatever reason, right now phablets (or phones larger than 5 inches) are all the craze, and Sprint recently announced that it will be adding a new phone and stylus option for customers looking to get a larger handset. Set to be released in June, the LG G Stylo is a pretty good-sized phone which includes a handy stylus for drawing and note taking. The LG G Stylo is expected to be available on Boost Mobile and Sprint Prepaid on June 7, 2015.

Read the full article →

April 15th, 2015 | Sprint | No Comments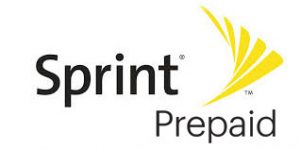 Sprint announced that it has pushed an update to select iPhone models that will now allow users on both prepaid and postpaid plans to make high-quality calls over Wifi networks using their own number. The software update will also fix a few other minor issues.

Read the full article →

April 10th, 2015 | Sprint | No Comments
Last February, Sprint announced that it would be partnering with the sinking Radioshack, and gave vague plans to operate several co-branded stores. Well, today Sprint has reopened 1,435 Sprint-Radioshack stores nationwide. These stores will have normal Radioshack merchandise as well as a section of the store that carries Sprint products and logos.

Read the full article →

April 6th, 2015 | MVNO, Sprint | 1 Comment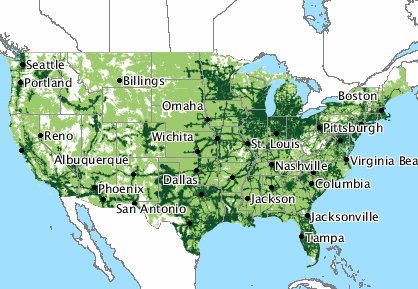 While Sprint and T-Mobile are currently vying for third largest wireless carrier, no one can deny that Sprint has way more MVNO options than pretty much everyone else. So, if you're looking to make the switch to a Sprint network without having to deal with Sprint's mediocre customer service, here are some of your options:

Read the full article →

March 23rd, 2015 | Sprint | No Comments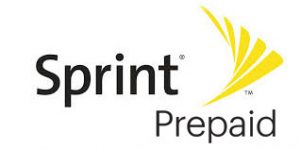 Earlier this year Sprint made some changes to its policies on phones that could be activated on its partnering MVNOs like Ting, Republic Wireless and Red Pocket. Referred to as the Financial Eligiblity Check (FEC), this new process pretty much broke the Sprint BYOD program, and ended up failing around 80% of all Sprint phones. Well, good news this week on that front: It looks like Sprint is starting to fix its mess, although it's still not quite there yet.

Read the full article →

March 9th, 2015 | Boost Mobile, Sprint, Virgin Mobile | No Comments
You might remember we published some rumors a few weeks ago that that the second generation Moto E, which includes LTE capability, was coming to Sprint prepaid brands including Boost Mobile and Virgin Mobile. Well, I'm happy to report that those rumors were totally true. The Moto E is available immediately from Boost Mobile and other brands as of today.

Read the full article →

February 20th, 2015 | Sprint | No Comments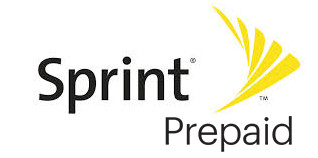 Sprint, the company that barely dodged being named the worst network in the United States, recently announced that it has expanded the Sprint Spark and LTE networks to an additional 48 markets. Sprint now covers around 270 million people with LTE and another 125 million with its Spark network. Sprint's tri-band LTE service advertises peak speeds of 50 to 60 Mbps, and promises that number will continue to grow.

Read the full article →

February 17th, 2015 | MVNO, Sprint | 1 Comment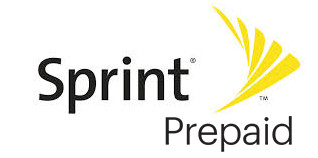 There were tons of rumors circulating the web last week that Sprint was going to be removing the blacklist for their MVNOs and finally allow phones less than a year old to be activated. Well, I'm pleased to report that those rumors were true. In a blog post Sunday, Ting announced that they can now activate newer Sprint devices and eligible Boost and Virgin mobile devices.
But, there's a catch.

Read the full article →

February 9th, 2015 | Sprint | No Comments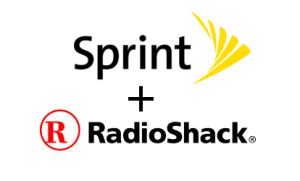 Well, it's finally happened. RadioShack is filing for bankruptcy, and has announced a deal with Tier One carrier Sprint, who will acquire and operate 1,750 of RadioShack's stores. Reports indicate this is going to more than double Sprint's current retail presence, which amounts to about 1,100 stores currently.

Read the full article →

December 17th, 2014 | Boost Mobile, Sprint, Virgin Mobile | 1 Comment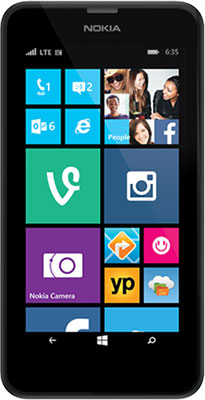 Sprint and Microsoft seem to have worked out their differences. Yesterday, Sprint announced that Boost Mobile and Virgin Mobile will carry the Windows Lumia 635 starting December 23. This will be the first Windows Phone 8.1 available to Sprint customers and the first Lumia device available for Sprint prepaid brands Boost and Virgin Mobile. The phone will become available to postpaid plans on January 16.

Read the full article →

December 10th, 2014 | Sprint | 1 Comment
There isn't anything better than free, especially when it comes to phones and phone services. Now, according to a report by a Prepaid Phone News reader, consumers can get one month of free service when they activate a new Sprint Prepaid phone at select Best Buy locations. I haven't been able to confirm this, but it sounds like a pretty sweet deal.

Read the full article →

November 18th, 2014 | Sprint, Virgin Mobile | No Comments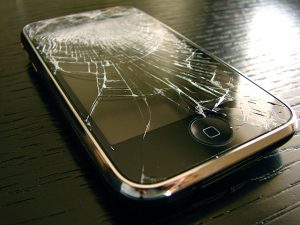 Sprint has made some changes to the way the warranty program works for Sprint Prepaid and Virgin Mobile customers. Effective as of Nov. 9, consumers will be charged at $25 warranty service fee to replace phones, which Sprint claims is to "off-set the increasing costs of the warranty replacements." The fee will be charged when the warranty claim is filed/processed and can be paid via account balance, debit/credit card or via PayPal.
There are two ways that consumers can avoid paying this fee:

Read the full article →

October 14th, 2014 | Sprint | No Comments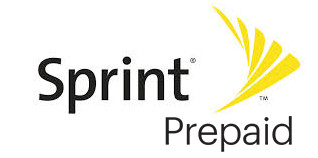 Sprint's mostly unadvertised prepaid services were spotted in Best Buy last week, and Walmart.com also has a page set aside for Sprint Prepaid phones. Originally reported by PrepaidPhoneNews, it appears that there are only five phones available through Best Buy for Sprint Prepaid.

Read the full article →

October 13th, 2014 | Boost Mobile, Sprint | No Comments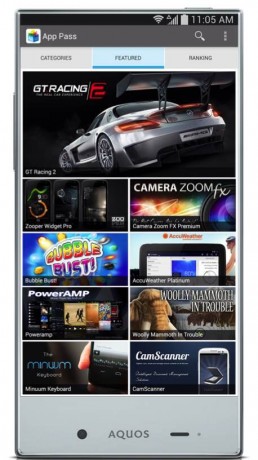 There are tons of stylish smartphones on the market today, but if you're really looking to turn heads, then  the Sharp AQUOS Crystal definitely deserves a close look. This eye-catching edge-to-edge smartphone design is pretty unique and bound to make your apps, games and pictures look fantastic, and it's available now.

Read the full article →

October 10th, 2014 | Sprint | No Comments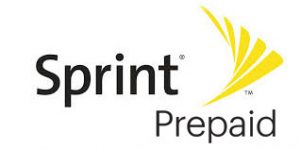 Most prepaid plans don't include roaming at all, so if you wander from the carrier network, then you are basically out of luck. Effective immediately, Sprint prepaid customers will have 50 minutes of voice roaming included automatically with their plans. This deal is, unfortunately, not available for Sprint companies Boost Mobile or Virgin Mobile.

Read the full article →

October 9th, 2014 | Sprint | No Comments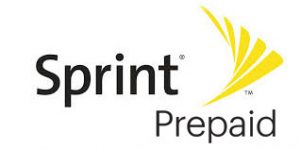 Several leaks across the internet have confirmed that Sprint is intending to shut down their WiMax network on November 6, 2015. Coupled with all of the recent price changes, the 1400 job cuts and the even more recent announcement that Sprint will lay off an unspecified amount of additional workers later this year, it's clear that there are some major changes going on in the Sprint corporation.

Read the full article →

September 29th, 2014 | Boost Mobile, Prepaid Phones, Sprint, Virgin Mobile | No Comments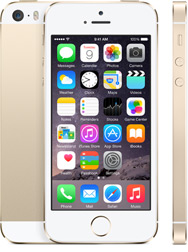 When it comes to MVNO policies and such, Sprint tends to be a little dictator-ish and frequently limits exactly which phones you can have on their MVNOs. Newly released phones can't be activated on any Sprint MVNO until they have been out for a year, undoubtedly an attempt to push consumers to the more lucrative postpaid offerings.

Read the full article →

September 15th, 2014 | Prepaid Cell Phone Plans, Sprint | 1 Comment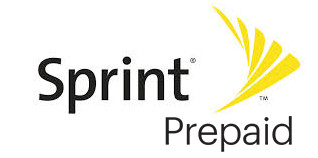 Amid steady changes to their postpaid prices and offerings, Sprint has made a few tweaks to their Sprint Prepaid plans this week. With very little fanfare, they have dropped prices for all three plans. These changes will take place immediately.
The new rates are:

Read the full article →

September 3rd, 2014 | Boost Mobile, Mobile Data, Prepaid Data Plans, Sprint | No Comments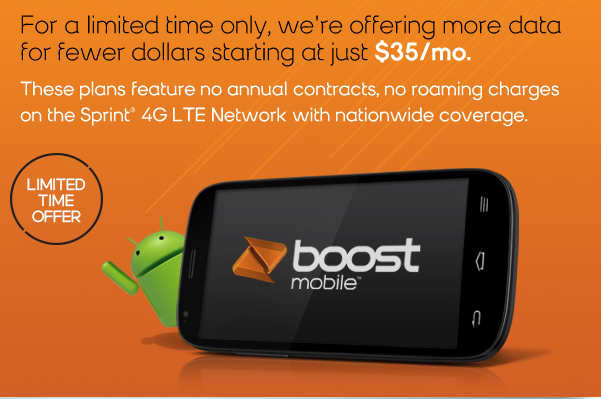 Sprint's MVNO Boost Mobile has introduced the data boost plans, which are not only cheaper than the previous offerings but, as the name suggests, double the data allowed. These new plans are available to both current and new customers, and are only going to be around until November 3.

Read the full article →

August 31st, 2014 | Boost Mobile, Sprint, Virgin Mobile | No Comments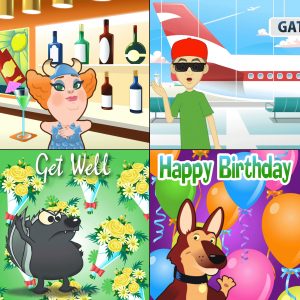 Sprint announced today that they are making leaving and receiving voice mails more fun. Available to both postpaid Sprint customers and prepaid Boost Mobile and Virgin mobile customers, the new avatars are free and can be shared with anyone, on any network or via SMS, email or Facebook.

Read the full article →

August 19th, 2014 | Boost Mobile, Prepaid Phones, Sprint, Virgin Mobile | No Comments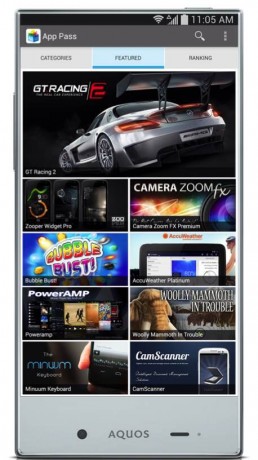 Cellular phone maker Sharp has selected Sprint to launch its first AQUOS Crystal phone  available in the U.S. in the coming months. An exact date hasn't been released yet, but the specs for the phone compared to the price aren't half bad and the phone looks pretty cool with a sharp, edgeless look and a large screen. The device will be available for Sprint postpaid customers via Easy Pay and for Boost Mobile and Virgin Mobile customers for $149.99 plus tax.

Read the full article →

August 6th, 2014 | Sprint, T-Mobile | No Comments
Sprint and their parent company, Softbank, have decided to stop pursuing the merger with T-Mobile first discussed in 2011. This news comes after three unsuccessful attempts over the course of several years. Various news reporting sites, including this article in the NY Times, indicated that part of the loss of interest in a deal was from the belief that the merger would be blocked by the FCC in the interests of keeping an open market. Together, the two companies control less than a third of the U.S. wireless market but the merger would mean going from four giant carriers to three.

Read the full article →

April 3rd, 2014 | Sprint | No Comments
If you want to have prepaid, or pay-as-you-go minutes or date on Sprint while using an iPhone, there are two plans that you can select through the company. Of course, the best part of pay-as-you-go phones is that they do not require annual contracts.

Read the full article →

February 14th, 2014 | Sprint | No Comments
Last year Sprint rolled out its first pay as you go plan aptly named the "Sprint As You Go" plan. Every indication points to early success for Sprint as they try to capture a part of the market that is reluctant to sign up for long term plans.

Read the full article →

March 20th, 2013 | Sprint | No Comments
Sprint certainly threw a bone to its MVNO partners earlier this month when it opened its bring your down device program to all of them. Instead of burdening them with procuring phones to offer customers, Sprint now allows carriers to activate Sprint-branded phones. Today Sprint made that an even more attractive proposition. The Custom Branded Device Program will allow MVNOs to procure devices, specifically Android devices, from Sprint. They will have no branding, leaving the MVNO with an opportunity, and will be compatible with many Sprint mobile programs. For now they'll have access to the LG Optimus G, the LG Mach, and the Sprint Flash, but success could open this up to more handsets. Some Sprint MVNOs include kajeet, Total Call Mobile, and Ready Mobile.
Via Phone Scoop.

Read the full article →

March 5th, 2013 | Sprint | 5 Comments
One recent trend in prepaid invoves bringing your own device to a new carrier, termed BYOD. This is a boon for consumers, who don't have to purchase a new phone when they switch carriers. It can be a bit complicated, given the divided network technologies in the US, combined with the practice of locking phones. But MVNOs have an advantage, in that they work off the networks of postpaid carriers — so they can therefore activate phones from that carrier with little hassle. That is, if they have permission from the carrier. Sprint has just granted that permission, and it could prove to be a win for consumers looking to switch to prepaid after fulfilling a postpaid contract.

Read the full article →

January 4th, 2013 | Sprint | 3 Comments
Prepaid has never been a thing for the Sprint brand. For years it was content with its MVNOs, and then when it wanted to make a bigger prepaid play it acquired Boost Mobile and then Virgin Mobile. Apparently, that's not enough. Later this month, Sprint will launch Sprint As You Go, its own stab at prepaid wireless services. It features two plans: $50 for unlimited talk, text, and web on feature phones, and $70 for the same, plus 3G data, for smartphones. There are some catches, though.

Read the full article →

October 16th, 2012 | Sprint | No Comments
We heard it last week, and now it's one step closer to reality. Softbank, Japan's third-largest cell phone carrier, was in talks to acquire a stake in Sprint late last week. They have now agreed to acquire 70 percent of Sprint, which will cost them $20.1 billion. The deal will probably take until mid-2013 to go through. The upshot of the deal is it provides Sprint with immediate cash, which they can use to play catchup with the larger carriers. Current Sprint CEO Dan Hesse will reportedly stay on to oversee operations, but that can clearly change between now and then. In other minutiae, Softbank will have to start a shell company in order to complete the transaction. The name of the shell company: New Sprint, meaning Sprint will be a subsidiary of New Sprint.
Via Phone Scoop.

Read the full article →

October 12th, 2012 | Sprint | No Comments
Update: Reports now indicate that Softbank will also make a bid for MetroPCS. (Via Computer World.) The idea is to outbid T-Mobile, of course. One investor has sued MetroPCS over the potential T-Mobile deal, claiming that it doesn't benefit shareholders enough. This has suddenly become quite the situation.
Original. How's this for a twist: Softbank, a Japanese wireless carrier, is in talks to acquire Sprint. The Wall Street Journal calls these "advanced talks," though such terms are ambiguous with regards to predicting outcomes. The deal would, unsurprisingly, be a hefty one, nearly $13 billion. That would get them about 70 percent of the company; the rest would remain publicly traded. The biggest benefit for Sprint in this instance is a "multibillion-dollar cash injection," which could help Sprint speed up its LTE rollout. Details are scant right now, but we'll surely hear more about this soon enough.
Via The Wall Street Journal via Phone Scoop.

Read the full article →

May 30th, 2012 | Sprint | No Comments
The phase-out of Sprint's iDEN network has already begun. The only surprising element is that it didn't happen sooner. It was clear not long after Sprint's acquisition of Nextel that iDEN had a limited shelf life. It was an already slow network with little hope of an upgrade. Combine that with quickly expanding 3G networks, and the eventual debut of 4G LTE, and it was clear that Sprint had made a mistake and that iDEN was eventually bite the dust. And now we have an end date for that process: June, 2013.

Read the full article →

April 26th, 2012 | Sprint | No Comments
It wasn't but a week ago that we first learned that Sprint could make WiMax available on its prepaid brands, Boost Mobile and Virgin Mobile. Sprint made that official on its earnings call yesterday. Unfortunately, they revealed few details. We do have the rumors in hand, though, so we'll probably see the EVO Design 4G in due time. There's no information on when Sprint will roll out WiMax for Virgin and Boost, but they did say they'd reveal more information when the time approaches. We'll be waiting anxiously.
Via Mobile Burn.

Read the full article →

January 12th, 2012 | Sprint | 4 Comments
MetroPCS might be the only prepaid carrier with an LTE network now, but that won't last for long. Cricket has already started its LTE rollout, and will expand further in 2012. But that's not the biggest move. This week at CES, Sprint discussed their LTE plans. President of network operations Steve Elfman said that Sprint planned to release LTE devices on its prepaid carriers, Boost Mobile and Virgin Mobile. This is a big step, since neither prepaid carrier has made use of Sprint's 4G WiMax network. We're still a ways off, since Sprint will be in only a few markets by June. But by the end of the year we could see considerable prepaid competition in 4G services.

Read the full article →

November 15th, 2011 | Sprint | No Comments
Yesterday we saw T-Mobile, the nation's fourth-largest cellular carrier, boost its subscriber numbers by adding hundreds of thousands of prepaid subscribers. Sprint, the nation's third-largest carrier, has made similar prepaid gains. In fact, their wholesale subscriber additions nearly doubled their retail subscriber additions in the third quarter. In a recent BusinessWeek article, Matt Carter, former Boost Mobile CEO and current president of Sprint Wholesale Solutions and New Ventures, said that he plans to put a greater emphasis on Sprint's wholesale partners.


Read the full article →

November 3rd, 2011 | Sprint | 3 Comments
Before long Verizon will release what will prove to be the best smartphone of 2011: the Samsung Galaxy Nexus. It's technical specifications blow every other smartphone out of the water, and its new Android 4.0 operating system provides cutting edge features. While the iPhone 4S will sell better, the Galaxy is without a doubt the superior device.

Of course, you'll probably never see this device on a prepaid carrier. Verizon protects its highest end smartphones with exclusive agreements. Even MVNOs that buy time from Verizon have no chance at landing the Galaxy Nexus or any other high-end Android. Sprint, on the other hand, apparently sees the folly in this. According to their product chief, they're working on a plan that could deliver better phones to prepaid partners.

Read the full article →

May 2nd, 2011 | Sprint | 1 Comment
Sprint recently announced its first quarter results, and while there was plenty on the report, the main takeaway is that prepaid continues to fuel the company's growth. Specifically, CDMA prepaid is growing at a rapid rate, with 1.4 million net adds in the first quarter of 2011. That includes its two major brands, Boost Mobile and Virgin Mobile, plus Common Cents, though the latter has since been discontinued. Many of those adds, though, were people moving over from iDEN, which lost 560,000 subscribers, leaving the net prepaid growth at 846,000, which constitutes 77 percent of Sprint's total adds for the quarter. They also added 389,000 wholesale and affiliate subscribers.

Read the full article →

April 8th, 2011 | Sprint | 2 Comments
Well, that didn't last long. Just last year Sprint announced the launch of Common Cents Mobile, a pay-as-you-go complement to its Boost Mobile and Virgin Mobile brands. It seemed like a great deal: 7 cents per minute, with partial minutes rounding down instead of up, and 7 cents per text. Yet things haven't gone all that well for the fledgling service. At least, that's the indication Sprint gave today when it discontinued Common Cents. This is actually a somewhat complex move, since it does involve Sprint's other brands, plus the nation's largest retailer.

Read the full article →

February 11th, 2011 | Sprint | 2 Comments
It appears that when we get quarterly reports from Sprint, we'll get Boost Mobile and Virgin Mobile rolled into one. The company added a net 646,000 prepaid subscribers in the fourth quarter, which includes 4.93 percent churn, down from 5.56 percent in Q4 2009 and 5.32 percent in Q3 2010. Boost and Virgin CDMA actually gained 1.4 million subscribers, but iDEN lost a staggering 768,000 subscribers. I'm sure many of them simply migrated to the other side of the company. This was a good quarter for Sprint, as they added net customers for the first time in a long time.

Read the full article →

December 6th, 2010 | Sprint | 3 Comments
We've heard Sprint executives, including CEO Dan Hesse, talk about the eventual end of their iDEN network. To this point we haven't heard anything about a time frame. Now we have. This morning, while announcing a $5 billion overhaul of its network, Sprint said that it would begin phasing out iDEN starting in 2013. That doesn't mean that the network will be gone during that year, but only that they will begin the process of migrating iDEN customers to the company's primary network. It does plan to include push-to-talk, along with a lineup of "rugged handsets" in its future offerings.

Read the full article →

October 28th, 2010 | Sprint | 1 Comment
We started the month with a story about Sprint ditching its iDEN network. The quote came from Bob Azzi, the senior VP of networks at Sprint. It didn't sound like a grave warning, only the acknowledgement that soon enough iDEN will be an obsolete technology. Sprint CEO Dan Hesse made the same acknowledgement yesterday. "It's a gradual process," he said. "There will be an end date for all 2G, just like there was an end date for 1G." He left open when that date would come, but it sounds like we shouldn't include the word "decade" in any form when estimating it. Sprint lost 383,000 subscribers from its iDEN services in the third quarter after losing about twice that many in the second quarter (postpaid and prepaid combined).

Read the full article →

October 27th, 2010 | Sprint | No Comments
Assurance Wireless, a Sprint-owned prepaid carrier that services low-income Americans, has announced two new plans. These will provide more minutes and messages, but will cost users an additional fee. The free plan, which provides 250 free minutes and costs 10 cents per minute and text message thereafter, is still available. Customers can now opt to pay $5 per month for 500 minutes, or $20 per month for 1,000 minutes and 1,000 text messages. Over the summer SafeLink, another low-income provider, began offering new plans, but all of them remain free.

Read the full article →

August 31st, 2010 | Sprint | No Comments
Going into yesterday we knew that Clearwire would announced a prepaid 4G broadband plan. The details of the plan, announced yesterday, look pretty enticing. The service, branded Rover, costs $5 per day, $20 per week, or $50 per month, and provides unlimited service in any of Clearwire's 4G markets. Unfortunately, this does not include a hybrid 3G option, so if you're not in a 4G market or you frequently travel to places without Clearwire 4G coverage, you're out of luck.
You can get more information about Clearwire coverage at http://www.rover.com/coverage.

Read the full article →

August 30th, 2010 | Sprint | 3 Comments
When it comes to 4G mobile technology it seems like we're all caught up in LTE. MetroPCS will launch the nation's first LTE network, and that could be within the next month. But there's another 4G technology, WiMax, that has actually been around for a bit. Sprint and Clearwire have teamed up to build out the nationwide WiMax network, and as expected it's not easy to pick up subscribers. But now, according to mocoNews.net, Clearwire will on Monday announce a pay-as-you-go WiMax service that will combine with Sprint's 3G network to create a powerful prepaid broadband offering.

Read the full article →

May 13th, 2010 | Sprint | 8 Comments
When sprint announced big changes for Virgin Mobile, they eliminated Virgin's pay-as-you-go plans. They wouldn't go away entirely, though. Instead, the company announced that it would add a fourth brand — in addition to Virgin, Boost Mobile, and Assurance Wireless — to cover pay-as-you-go. This morning they made the official announcement. The new brand, Common Cents, will launch at 700 Wal-Mart stores on Saturday, May 15.

Read the full article →

April 29th, 2010 | Sprint | No Comments
Since 2007 the Sprint quarterly report has been something of an event in the mobile media world. They've lost millions of customers in that span, and many of us are interested to see just how many they'll lose this time. Yet we've seen signs of a turnaround from Sprint, and in the first quarter we saw that in the numbers. They lost 75,000 subscribers in the first quarter of 2010, which represents progress for them. That actually included postpaid losses of 578,000, though 447,000 of those were on iDEN. But we're concerned about prepaid, which did quite well. Sprint added 348,000 net prepaid subscribers, which helped keep it afloat.

Read the full article →

March 19th, 2010 | Sprint | No Comments
Over the past few weeks I've done a number of podcasts relating to the prepaid sector. The one question everyone has asked is of whether prepaid data will ever catch on. I said I was pessimistic, but that a few developments could change everything. We might have seen one yesterday, as Sprint teamed with Telespree to provide prepaid data solutions to its wholesalers. The product, dubbed Mobile Broadband On Demand, will be not only for Sprint's MVNOs, but for other retail businesses as well, such as hotels and airport kiosks.

Read the full article →

December 8th, 2009 | Sprint | No Comments
When speaking of Sprint's situation, it's in vogue to make fun of them. The have, after all, lost millions of subscribers over the past few years. But their recent pushes in both the high end and low end cellular markets could cause a turnaround. An article from Barron's yesterday (via FierceWireless) notes that Sprint's acquisition of Virgin Mobile helps its prepaid position, and its big WiMAX investment helps position it for high-end growth. Whether this comes to fruition is obviously unknown at this point, but for the first time in a long time Sprint has reason to be optimistic. They've set out their strategy. From here on out, it's about execution.

Read the full article →

October 20th, 2009 | Sprint | No Comments
Earlier this month Sprint and Virgin Mobile settled their outstanding lawsuits, clearing the way for the acquisition they announced in July. There was just one more obstacle in the way, iPCS. A Sprint reseller, iPCS has exclusive rights to sell Sprint services in certain Midwest markets. Virgin sells services in those markets, so once Sprint finished the acquisition they'd be competing with iPCS. This prompted a lawsuit. Many speculated that a takeover of iPCS would be the best move, and that's exactly what will happen.

Read the full article →