Republic Wireless
August 23rd, 2015 | Republic Wireless | No Comments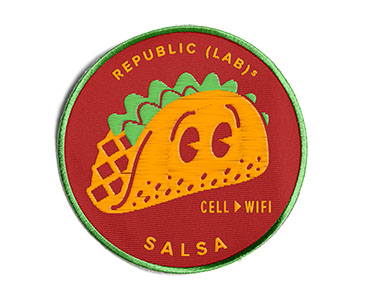 Sprint MVNO Republic Wireless announced earlier this month that it was working on technology to allow for seamless changeover from cellular networks to wifi networks. Currently, the company, which offers a wifi-first service, only has widespread ability to hand off calls from wifi to cellular. Once a call is on cellular, it stays on cellular for the duration of the call.

Read the full article →

August 6th, 2015 | News, Republic Wireless | No Comments
Sprint MVNO Republic Wireless is built on the idea that consumers can (and should) save some money by using the Wifi networks that they already have access to for making calls. Needless to say, Republic gained quite a following with this model and several companies have adopted similar ideas including Google Fi and Touch Mobile. But, it looks like Republic is pushing the bullet yet again with its new "Salsa" project.

Read the full article →

July 24th, 2015 | Prepaid Faceoff, Republic Wireless | No Comments
VS.

With the massive number of prepaid MVNOs and carrier options, it's sometimes hard to keep track of it all and even harder to compare and decide which company is the right one for you. So, every once in a while we're going to go through and do a Face-off of two popular companies, comparing plans and services to help you better decide.
Today, we'll look at Republic Wireless and Scratch Wireless, both companies that use Sprint but have plans that focus on using Wifi for services for little or even free. It'll be a tough one!
But, here's how they compare:

Read the full article →

July 8th, 2015 | Republic Wireless | No Comments
The best thing about prepaid plans is that it's a lot easier to find a plan that is perfect for you. With all of the options out there, there's no need to pay for data and services that you aren't really going to be using, right? But, regardless, there is often still a little bit of excess, especially when you take the monthly prepaid plans into account. Unless you sign up for Republic's new plans.

Read the full article →

April 22nd, 2015 | Republic Wireless | No Comments
In theory, rollover services sound like a fantastic idea. You paid for it, you should be able to keep it, right? But realistically, if you didn't use everything you paid for last month, what are the chances that you'll actually use all of it, plus the rollover the next month? I'd say pretty slim, and it looks like Republic Wireless agrees.

Read the full article →

December 10th, 2014 | Republic Wireless | No Comments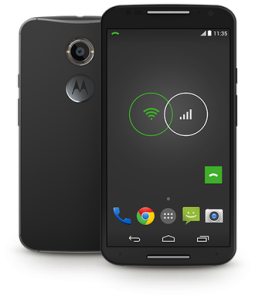 Are you excited yet? As of today, the second gen Moto X has come to Republic Wireless and will cost a full Benjamin Franklin less than unlocked or from other carriers. Cue the champagne!
In more seriousness, though, this is pretty great news for this WiFi-first Sprint MVNO and at $399, it's definitely a steal. The 2nd gen Moto X can be purchased from Republic Wireless in black or you can use Motorola's MotoMaker to design your own phone with whatever colors you want, a custom wallpaper and start up message and even add a custom engraving on the back, without a huge hit to the wallet. I assume the engraving and such will cost a little extra, but it is still going to be way cheaper.

Read the full article →

November 28th, 2014 | Republic Wireless | No Comments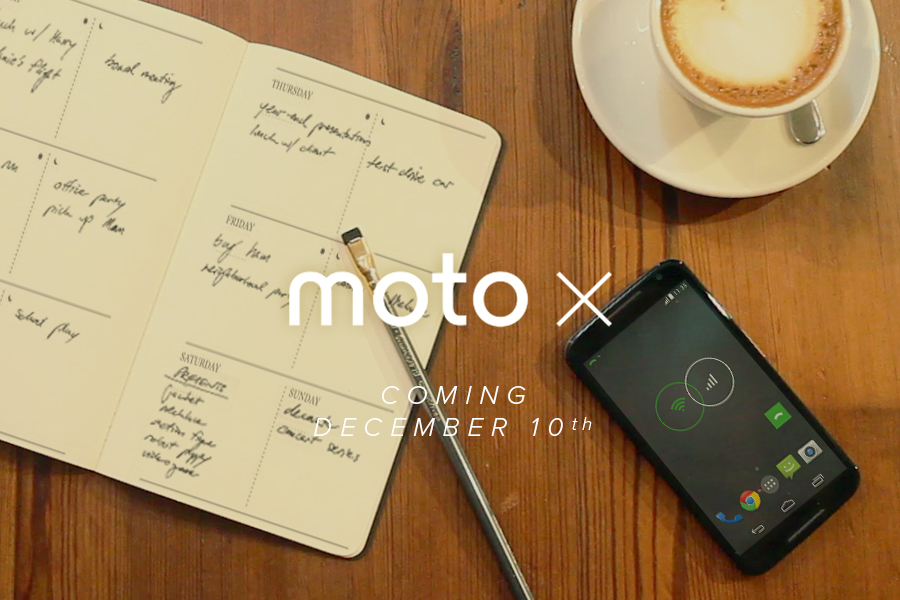 Republic Wireless, one of the more unique MVNOs on the market, has announced an additional phone coming soon to their rather small list. The new second generation of the wildly popular Moto X will be available on Republic Wireless on December 10, 2014 for activation and purchase.

Read the full article →

October 17th, 2014 | Republic Wireless | No Comments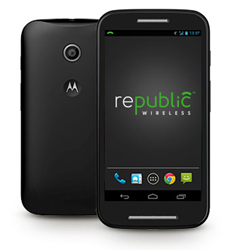 Republic Wireless has announced a new addition to their smartphone lineup. The new Moto E is part of Motorola's popular Moto line, which also includes the Moto G and Moto X. This entry-level phone is very similar to its more expensive counterparts and has some pretty good features for a reasonable price.

Read the full article →

October 2nd, 2014 | Mobile Data, Republic Wireless | No Comments
With all the recent craze over T-Mobile and other carriers suddenly offering wifi calling, I thought that it might be nice to take a look at some MVNOs that already offer this service for a fraction of the price. Wifi calling is one of those hit-and-miss services. Either you're around wifi enough to make it work and save a TON of money, or you aren't. But, with the proliferation of free and high-speed wifi connections the former is far more likely. So, if you want to start sending everything over your wifi network, here are some companies to consider.

Read the full article →

September 18th, 2014 | MVNO, Prepaid Phones, Republic Wireless | No Comments
Republic Wireless, a Sprint MVNO that is known for cheap WiFi calling plans, has announced that it will offer the Motorola Moto E starting next month for $99. Generally priced at $130, this entry-level smartphone is a steal, and is Republic Wireless' first $99 smartphone offering.

Read the full article →

September 11th, 2014 | Republic Wireless | No Comments
Republic Wireless, the nearly unknown Sprint MVNO, has announced a change to their data roaming policy starting Monday, Sept. 15, 2014. This cost-conscious MVNO offers some of the lowest possible plans with unlimited data, voice, text and roaming starting at $25 on select phones.

Read the full article →

March 8th, 2013 | Republic Wireless | 2 Comments
For all of the good in Republic Wireless's plan, there are a few practical hitches. Yes, they can afford to charge customers only $20 per month for smartphone service, because they utilize WiFi to a greater degree than your average smartphone. But smartphone owners, particularly Android users, understand the hitches that exist with connecting to a WiFi network. Many of them are locked. Many others require authentication. So while your phone might appear connected to a WiFi network, you still have to take action before you're actually online. That certainly presents troubles to a provider that relies on frequent connections to WiFi networks.

Read the full article →

November 20th, 2012 | Republic Wireless | 3 Comments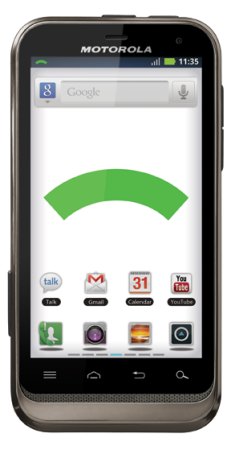 After a year of beta testing, Republic Wireless is ready to spread its message nationwide. Yesterday they announced full availability of their services, the first time they've allowed open enrollment in their short history. Now for $19 per month anyone can get unlimited talk, text, and data with Republic. It requires purchasing the Motorola Defy XT, pictured above. It's an Android 2.3 Gingerbread device, which is a bit disappointing at this point in the game. However, it's necessary for Republic, which has created a hybrid system that utilizes WiFi wherever available. It's a pretty low-end handset by modern standards, but that's the price of paying less than $20 per month for cell phone service.

Read the full article →

July 31st, 2012 | Republic Wireless | No Comments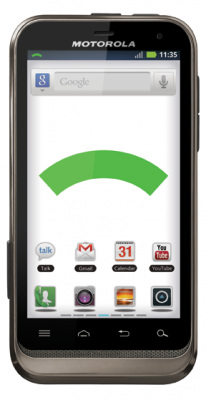 It appears that Republic Wireless will add another handset to its lineup. The Motorola Defy XT, which no US carrier currently offers, represents an upgrade on the LG Optimus V, the only model that Republic previously offered. It unfortunately runs Android 2.3, but it does have a cozy 3.7-inch screen and a middling 1GHz processor. It will cost $249 and will be available to Wave B customers in Republic's beta program. Those customers will be offered service this week. Wave A customers, who have been rocking the Optimus V, can upgrade to the Defy for $149. It all sounds good for unlimited service that costs $19 per month.
Via Engadget.

Read the full article →

April 30th, 2012 | Republic Wireless | 3 Comments
It appears that Republic Wireless is making good on its promise to reopen its beta program this summer. They've already started sending invites, in fact, and at least one person has sent the details to Engadget. The details include a choice of three smartphone, one from an entry level tier, one mid-range, and one high-end. They didn't note specific models, probably because they'll all be customized to a degree. Still, after the jump we'll take a look at the specs, along with possible matches.

Read the full article →

April 16th, 2012 | Republic Wireless | 1 Comment
A little less than a month ago we learned that Republic Wireless would take on more beta customers this summer. The company has now made the official announcement via their blog. This week they're starting to send out invites, which they'll send to people who have already expressed interest in Republic. The emails will allow people to reserve a spot in the beta program. They'll be assigned to a certain letter, which will correspond with when they're officially invited to the program.

Read the full article →

March 22nd, 2012 | Republic Wireless | 1 Comment
When Republic Wireless opened its doors for business last November, they were predictably flooded with people who wanted to try their $19 unlimited service. Since they were going through a beta period, they closed the doors relatively quickly. They're not currently taking on any new members, but that could change as early as this summer.

Read the full article →

December 27th, 2011 | Republic Wireless | No Comments
Last month Republic Wireless turned some heads when it started offering unlimited service for $19 per month. At that price Republic falls far below even the cheapest unlimited services. Yet it came with restrictions. To provide its service, Republic relies on a special Android handset that automatically detects and uses WiFi whenever available. This helps it put calls, text, and data transfers through without the use of a cellular network. Users who consumed too much of their service from the cellular network were threatened with banishment. That is, until late last week, when Republic announced that it was removing restrictions.

Read the full article →