Poll
Loading ...
PlatinumTel
July 17th, 2015 | PlatinumTel, Prepaid Faceoff | No Comments

 VS

With the massive number of prepaid MVNOs and carrier options, it's sometimes hard to keep track of it all and even harder to compare and decide which company is the right one for you. So, every once in a while we're going to go through and do a Face-off of two popular companies, comparing plans and services to help you better decide.
Today, we'll look at BYO Wireless and PTel Mobile. Both carriers offer service through T-Mobile, while BYO also offers Verizon service as well. However, BYO is also lacking some features.
Here's how they compare:

Read the full article →

June 28th, 2015 | PlatinumTel | No Comments
The price war that has been raging among the various wireless companies in the last year or so has slowed down somewhat but still continues strong with everyone trying to undercut others. So, it shouldn't be super surprising to hear that T-Mobile MVNO PTel Mobile has plans to slash the price of its $35/month plan.

Read the full article →

May 28th, 2015 | MVNO, PlatinumTel | No Comments
T-Mobile MVNO PTel Mobile recently increased the data cap on its topmost tier for both itself and its charitable prepaid subsidary company, Giv Mobile. Effective immediately, customers on the $60/month plans will receive an additional 6 GB of data each month to a total of 10 GB.

Read the full article →

March 31st, 2015 | PlatinumTel | No Comments
T-Mobile has a reasonable number of MVNOs, and one of the better-known ones is PTel, formerly called Platinum Tel. As it turns out, this little MVNO has a couple of pretty nice deals running that could land you with a simple free phone, a month's free service or both!
Here are the two promotions:

Read the full article →

March 13th, 2015 | PlatinumTel | No Comments
PTel Mobile, formerly PlatinumTel, doesn't really make changes all that often and therefore it's not a company that I write about all that much. However, recently this little T-mobile MVNO made some changes to several of its plans, including adding additional data, lowering the cost of its flagship and introducing an entirely new plan.
Here's what the PTel plans (and changes) currently look like:

Read the full article →

December 2nd, 2014 | PlatinumTel | 2 Comments
PTel Mobile, formerly PlatinumTel, has changed their lowest priced unlimited plan to include data. The $20 plan, which formerly only included unlimited talk and text, now also includes 150 MB of 3G/4G data with the plan. With this change, all of the unlimited plans they offer include some amount of data. The next tier price, at $25, includes unlimited 2G data.

Read the full article →

November 19th, 2014 | PlatinumTel | No Comments
While this deal isn't exactly new, I realized that I hadn't covered it yet. PTel Mobile, formerly known as PlatinumTel, has been running a porting promotion where new users can get one month of free service when they port a number over. This deal is listed as 'limited time' but, of course, no end date is listed. It looks like it's been running for a while, however, as it lists Zact as a carrier that you can port from, and Zact went out of business this summer.

Read the full article →

September 30th, 2014 | PlatinumTel | No Comments
PTel Mobile is owned by PlatinumTel Communications, LLC. This T-Mobile MVNO has been around since 2001 and their customer service is said to be some of the best. Unlike with many other companies, I have never had any sort of trouble with their customer service reps. As a bonus, getting to a representative doesn't involve a thousand number selections or shouting 'representative!' into the phone for several minutes before being looped back to the beginning of the menu (or worse, sitting on hold for an hour) like with other MVNOS (I'm looking at you, Straight Talk).

Read the full article →

December 28th, 2012 | PlatinumTel | 1 Comment
It seems the folks at PlatinumTel have a new offering. Instead of placing it directly under their main brand, though, they've gone with a new one. PTel Mobile will offer three different plans. The first costs $40 per month and provides unlimited talk, text, and web, with the first 250MB at 3G or 4G speeds. The $50 unlimited plan ups that data allotment to 2GB. The pay-as-you-go plan offers minutes at 5 cents each and messages at 2 cents each, with data costing 10 cents per MB. As with many T-Mobile MVNOs, PTel Mobile will allow customers to bring their own devices, which should help open up the 4G part of the market. PTel Mobile currently offers a limited selection of handset on its website. You can find out more at PTel Mobile's website.

Read the full article →

February 1st, 2012 | PlatinumTel | 2 Comments
Yesterday PlatinumTel introduced two new unlimited talk and text plans, for $45 and $55 per month. The $45 plan includes 150MB of 3G data on top of the unlimited talk and text features, and the $55 plan ups that data allotment to 2GB. The only catch is that picture messages cost 5 cents each to send. The press release mentions "lower rates for PlatinumTel's Unlimited Plans," so presumably the original $50 unlimited plan is on its way out. It offered unlimited talk and text with just 100MB of data, so the $45 plan is better anyway. The rates aren't quite posted yet, but you'll be able to sign up for a new plan at PlatinumTel's website.

Read the full article →

September 1st, 2010 | PlatinumTel | 3 Comments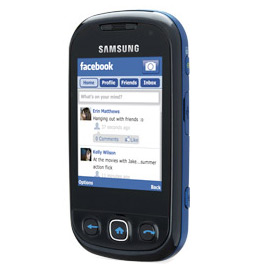 That's the Samsung Seek (PLS-350), the newest handset from PlatinumTel. It's a touchscreen device with a slide-out QWERTY keyboard, a popular combination these days. It can access the web, has a memory card slot for multimedia storage, and features a 1.3 megapixel camera. It is available for $159.99.
PlatinumTel is also running a promotion which provides customers with a free Bluetooth headset if they purchase select phones online. These include the Seek, plus the LG Rumor2, Sanyo SCP-2700, Samsung M620, Sanyo Katana, LG LX150, and Sanyo Pro200. You can find this deal on PlatinumTel's website.

Read the full article →

July 9th, 2010 | PlatinumTel | No Comments
PlatinumTel is on the move. They're an MVNO operating on the Sprint network, and normally we don't hear about expansions from virtual operators. PlatinumTel, however, has already increased coverage in some markets, notably in Florida. This week they announced another expansion, this one running just north of their previous effort. The company will now service more markets in the Southeast U.S., including Birmingham and Montgomery, Alabama, and Savannah, Georgia. The expanded effort includes 30 new retailers in the area that will sell PlatinumTel phones and plans. They also plan to expand further in the near future, hitting markets in Tuscaloosa, Alabama; Nashville, Tennessee; and Baton Rouge, Louisiana.

Read the full article →

May 21st, 2010 | PlatinumTel | No Comments
It seems like the prepaid sector is in a scramble to keep up with the competition. We've seen new rate schedules from a number of carriers recently, including Sprint's Virgin Mobile and T-Mobile. This comes a few months after both Cricket and MetroPCS altered their plans. The latest comes from PlatinumTel. They're now offering low per-minute and per-message rates that will help them compete with other MVNOs. Whether they can hang with the big players mentioned above remains to be seen.

Read the full article →

April 8th, 2010 | PlatinumTel | 2 Comments
One of the most popular prepaid services of the past few years was SugarMama from Virgin Mobile. In exchange for viewing advertisements and completing surveys, users could earn a certain number of free minutes per month. That program ended last year, though, much to the chagrin of Virgin users everywhere. That might be gone for good, but that doesn't mean there aren't other programs out there. PlatinumTel has recently started one, in conjunction with Embee Mobile. It integrates with Facebook, adding another level of interactivity.

Read the full article →

March 18th, 2010 | PlatinumTel | 1 Comment
It's not every day that we see an MVNO announce that it has expanded its coverage. Yet that's what we heard this week from PlatinumTel. Via Phone Scoop, we learn that the Sprint MVNO will now offer its services in Miami, Jacksonville, and Orlando, Florida. If you're in the area you can check out our PlatinumTel review to find out more about their plans, including their $50 unlimited plan, and visit their website for purchasing information.

Read the full article →

November 20th, 2009 | PlatinumTel | No Comments
AT&T and Verizon have faced off in recent weeks over Verizon's current advertising campaign. They're taking swipes at AT&T at every turn, and AT&T is alleging that the ads are misleading. They're not the only cellular companies in a tiff. Prepaid carrier PlatinumTel is suing two competitors, U.S. Mobile and EZ Stream, alleging false advertising practices. PlatinumTel also alleges that these companies are in violation of the Illinois Consumer Fraud Act and the Illinois Uniform Deceptive Trade Practices act. Apparently, there has already been a default judgment against U.S. Mobile, and a similar motion has been filed against EZ Stream. xchange has more details.

Read the full article →

September 16th, 2009 | PlatinumTel | No Comments
Prepaid carrier PlatinumTel has announced new, lower international calling rates. The headliner: 2 cents per minute to over 200 destinations in more than 40 countries. You can check out rates to specific destinations at PlatinumTel's website, but here's a short list they provided in the press release: Argentina, Austria, Australia, Belgium, Brazil, China, Canada, Denmark, United Kingdom, France, Germany, Hong Kong, Ireland, Italy, Japan, Jordan, South Korea, Mexico, New Zealand, Poland, Romania, Russia Metro Moscow, Singapore, Spain, and Taiwan. Remember, the 2 cents per minute rate is in addition to normal airtime charges. Which isn't a problem if you sign up for PlatinumTel's unlimited plan.

Read the full article →