Poll
Loading ...
Chit Chat Mobile
August 30th, 2014 | Chit Chat Mobile, MVNO, News | No Comments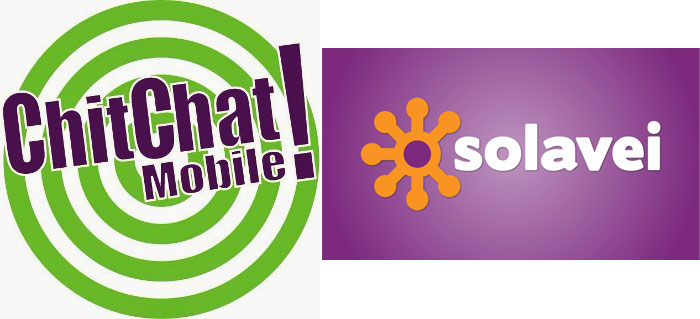 MVNOs are generally not the most stable kind of businesses, and this past summer saw its share of businesses closing and selling or being acquired by another company. Added to the list of companies not doing so well, both Solavei and Chit Chat have filed for Chapter 11 Bankruptcy this summer.
While not always the kiss of death, Chapter 11 is basically a company acknowledging that they cannot pay all of their bills. It's a last-ditch attempt to reorganize the business and get back on their feet. Currently, neither Solavei nor Chit Chat have stated intentions to close and both carriers are still signing up new customers as of today.

Read the full article →

August 27th, 2014 | News | No Comments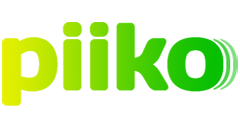 Prepaid phone users all around the world now have a new way to refill their phones. Piiko is a new prepaid mobile top up service that uses bitcoins to purchase minutes. Designed by Umbrellab to help spread the use of Bitcoins, Piiko currently serves customers with select phone plans in more than 100 countries worldwide.

Read the full article →

August 26th, 2014 | News | 1 Comment
California governor Jerry Brown signed a bill yesterday which requires all smartphones sold in California to come with a 'kill switch' to render them useless if stolen or lost. According to a Reuters article, this new law was pushed by the high smartphone theft statistics in the golden state.
With the new law, all smartphones sold after July 2015 will be required to have the technology to be shut down remotely. The law received widespread support from law officials and lawmakers alike, in the hopes that smartphone theft will be reduced. It is estimated that more than half of all crimes committed in San Francisco, Oakland and other major California cities involve smartphone theft.

Read the full article →

August 26th, 2014 | MVNO, News | No Comments

Nearly a month after the merger talks between Sprint and T-Mobile concluded, Sprint MVNO FreedomPop is undergoing formal talks with an undisclosed 'major carrier' over a possible acquisition of the MVNO. Fierce Wireless reported yesterday that FreedomPop CEO Stephen Stokols had confirmed the acquisition talks, but declined to provide details other than that FreedomPop was seriously considering the offer.

Read the full article →

August 26th, 2014 | iPhone, News | No Comments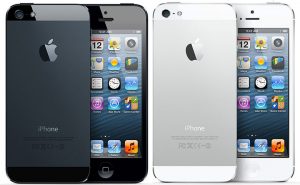 If you own an iPhone 5 (or know someone who does) purchased between September 2012 and January 2013, then you may need to contact Apple to get a new battery. Recently, Apple announced that a 'small percentage' of their iPhone 5 devices have a faulty battery which may suddenly stop holding charge for as long as it should.

Read the full article →

August 25th, 2014 | News | No Comments
This article came across my email this morning and while it's not super relevant for prepaid phone customers (it actually deals with phone contracts), I wanted to go ahead and spread the word because everyone knows someone on a phone contract.
The FTC has sent out a warning to consumers of a practice called 'credit muling' with cell phone and wireless contracts. The scam involves paying a victim cash to open up a wireless contract (or two, or five) and telling them that they can cancel the contract within the allotted time–usually a couple of weeks to a month. The scammer then takes the devices, unlocks them, sells them (for quite a pretty penny) and disappears.

Read the full article →

August 22nd, 2014 | MVNO, News | No Comments

HowardForums users and Prepaid Phone News have both reported that Target's MVNO, Brightspot Mobile, has been throttling users' data incorrectly due to a glitch in the data tracking. From what it sounds like, this problem is mostly effecting the $35 plan users but might be might be effecting others as well, so I thought I would help spread the word.

Read the full article →

August 21st, 2014 | News | No Comments
The Miami-based Health Choice Network (HCN), TracFone and Microsoft have teamed up to give free prepaid Windows smartphones to some diabetes patients so they can better keep track of their appointments and health regimens. The program is only available to certain patients in Miami.

Read the full article →

August 21st, 2014 | News, Prepaid Phones | No Comments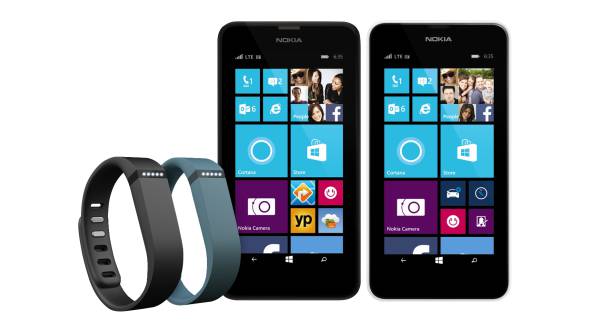 Microsoft has a deal going where if you purchase a no contract Nokia Lumia 635 (for T-Mobile or AT&T) with a Fitbit Flex activity band, you can bundle them together and get a discount of $50. Depending on whether you go with AT&T or T-Mobile, you can expect to pay anywhere from $150 – $180, with the T-mobile phone costing a bit more for some reason. The Fitbit flex is available in black and slate, but the slate is listed as out of stock currently.

Read the full article →

August 20th, 2014 | MVNO, News, Prepaid Services | No Comments

RadioShack has quietly shut down its No-Contract Wireless brand and removed all of their phones and offers from their site. Phones from other MVNOs are still available, however. Customers who purchased a No-Contract Wireless phone in the last 30 days can get a full refund by contacting RadioShack.

Read the full article →

August 20th, 2014 | News, Prepaid Phones | No Comments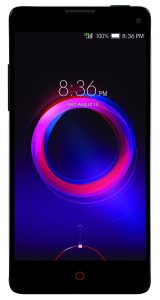 ZTE has released a phone in the U.S. aimed at smartphone lovers and selfie snappers. The Nubia 5S mini LTE boasts impressive camera and hardware specs and in a surprising move, ZTE is marketing the unlocked version of their phone directly to consumers who want to BYOD to any network. It is available for preorder now on Amazon for $280 and shipping is planned to start next week.

Read the full article →

August 19th, 2014 | MVNO, News | No Comments

Selectel Wireless, a Verizon MVNO, has gone through a few changes in the last few months: a data increase for one of their more popular plans, an increase in texts on another and a ban on activating non-Verizon phones. All of the changes have already gone into effect.

Read the full article →

August 17th, 2014 | News | No Comments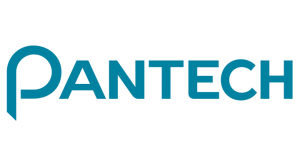 The Korean phone maker Pantech has filed for court receivership on Tuesday, which is the South Korean equivalent of declaring Chapter 11 bankruptcy. The third largest phone maker in South Korea ended the first quarter with nearly $1 billion in debt–nearly double its current assets. If the court receivership is approved by the bank, then Pantech will have one year to restructure their business model and get back on track before closing indefinitely.

Read the full article →

August 15th, 2014 | News | No Comments
By the end of this year, you may be able to text 911 from your phone to reach emergency personnel from any wireless phone or app with SMS messaging capabilities. Currently, this technology is limited to specific counties and areas across 16 states, with the exception of Vermont and Maine, where capability has been launched statewide.
For a full list of areas where text-to-911 is available, click here. "Bounce back" messages will be sent if users attempt to send a message where service is not available. This isn't really specifically for prepaid or postpaid, and will eventually be available on all phones.

Read the full article →

August 15th, 2014 | MVNO, News | No Comments

Harbor Mobile, a new MVNO aimed at small businesses and entrepreneurs launched last month. They use T-Mobile's network and offer some pretty decent competitive pricing. Harbor Mobile currently has four plans and offers a couple add-ons like additional data and international calling. The plans are:
$30/month – Unlimited talk, text, 1 GB high speed Data, unlimited slower speeds, hotspot
$40/month – Unlimited talk, text, 3 GB high speed Data, unlimited slower speeds, hotspot
$50/month – Unlimited talk, text, 5 GB high speed Data, unlimited slower speeds, hotspot
$60/month - Unlimited talk, text, 5 GB high speed Data, unlimited slower speeds, 5 GB hotspot
SIM cards cost $10 and are mailed to you within a week of order. You can BYOD, but it needs to be a T-Mobile branded device or it must be unlocked and able to use GSM.

Read the full article →

August 14th, 2014 | Network Carriers, News | No Comments

Cellular One has announced that it will be shutting down services in Wyoming and Montana as of August 31, 2014. This will affect all MVNOs that use Cellular One's service in those states as well. According to FierceWireless, Residents using Cellular One's network will have to switch to a new carrier by August 31 to avoid service interruption. To facilitate the process, Cellular One has waived all early termination fees and is working with AT&T to allow customers to switch to that network. Customers who switch to AT&T will not have to pay any activation fees and AT&T is offering a $100 credit on the first bill for those who switch. Cellular One phones are compatible with AT&T's network, but customers are not obligated to switch to the blue giant and may pick whichever carrier they wish.

Read the full article →

August 14th, 2014 | Network Carriers, News | No Comments
Phone contracts suck. I don't think anyone would disagree with that statement. You basically sign your life away for two years and hope that the service you agree to pay for works in the areas where you need it at a price that you can afford. But there are always hidden fees and always overages and always places where you get no service when you need it. Phone contracts suck.
So we're going to give you a couple resources to help your friends and family out of dumb phone contracts so they can enjoy phone freedom with prepaid devices. A lot of these services basically just sign over your contract to someone else and a few cost a minimal fee to list your phone, but it is still a lot cheaper than paying upwards of $250 termination fee. It should be noted that most of these sites do not actually do any transfers–they simply match you with someone else. It is your responsibility to make the transfer with your carrier.

Read the full article →

August 8th, 2014 | Network Carriers, News, Prepaid Phones | No Comments
Last week, President Obama signed the Unlocking Consumer Choice and Wireless Competition Act, which makes unlocking your phone from your cell carrier legal. This is great news if you are getting out of a contract and wanting to go with a cheaper prepaid option, but the move has spawned quite a bit of confusion over exactly what it means to 'unlock' a phone. While I am not an expert, I can hopefully answer some of those questions.

Read the full article →

August 6th, 2014 | News | No Comments
In an effort to lose the MVNO label, Truphone has joined the GSMA this week as an Associate Member under the 'Application Developer' category. Why are they so against the MVNO label they have operated under for so long?
Well, in a Telecoms.com article, CTO and founder of Truphone, James Tagg stated that, "the company doesn't like to be pigeon holed into the MVNO bucket [because] the term immediately conjures in the mind…the marketplace as a technology-free company." Fair enough. He also said that, "critics might define an MVNO as a pure branding and marketing machine that sells services to customers." And that isn't quite in line with where Truphone wants to be.

Read the full article →

January 26th, 2009 | News | No Comments
Why is the story of a 16-year-old girl attacking her parents with knives a significant story for a prepaid cell phone blog? Because the issue stemmed from cell phone use, specifically prepaid. The girl's father believed that she stole money from her mother's purse to purchase more prepaid minutes, so he took the phone away. This allegedly turned her homicidal, as she wielded two kitchen knives, forcing her parents to lock themselves in their bedroom until the police showed up. Your cell phone just isn't worth it. The girl now faces multiple felony charges.

Read the full article →

October 1st, 2008 | News | No Comments
Honestly, upon reading the headline to this press release, I was hoping for a list of companies involved. After about a half hour of Googling, I've got nothing, so let's get down to the issue at hand. NextGen Mobile LLC has announced the partnership of 28 "independent mobile operators and commercial mobile license owners," which will take on issues facing the competition in and advancement of rural wireless. This issue has become a bit more prominent recently. Rural carriers have bemoaned policies which disfavor them for larger network operators. The two recent spectrum auctions, 700 MHz and AWS-1, exacerbated the issue, as has the universal service fund cap. This is the small guy's way of fighting back.

Read the full article →

December 3rd, 2007 | Canadian Wireless, News | No Comments
As we've discussed before, the wireless picture in Canada isn't so hot. A few incumbent parties seem to be keeping the prices high for everyone. That won't be so for much longer. A chunk — 40 percent — of the 105 megahertz spectrum up there is set to be auctioned off. The good news: Rogers, Bell Canada, and Telus won't be eligible to bid. This, of course, has them upset, but honestly, this is the best thing Canada can do with its wireless situation.

Read the full article →

November 2nd, 2007 | News | No Comments
Maybe for Canada. It appears that Visa Canada is working with Royal Bank to make this a reality. According to Visa: ""mobile devices will be embedded with Near Field Communication (NFC) contactless chips that will enable users to make purchases using the Visa payWave feature just as they would with a contactless payment card." Sweet deal, we say.
[Financial Post]

Read the full article →

October 19th, 2007 | News | No Comments

Now, this story gives us pause to consider the markup on handsets. Nokia, the worlds No. 1 maker of handsets, announced a flurry of good news yesterday. Among it was that they now control 39 percent of the mobile market, up from 36 percent last year. The big news, to us anyway, is that their profit margin for their phones jumped to 22.6 percent, from 13 percent a year ago. That's pretty damn significant. And they're doing it with lower phone prices.

Read the full article →

October 11th, 2007 | News | 2 Comments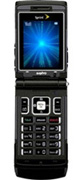 You know, we've always been fans of the Sanyo Katana. Yeah, it's basically a rip-off of the RAZR, but we saw so many damn people carrying them when it first came out — as well as a billiondy commercials for it — that we got sick of it real quick. Once we saw the Katana, we saw an alternative, and one which we thought was superior in its own way. Now, though, Sanyo is ditching the mobile phone portion of its business. No, it's not completely folding, but rather changing ownership. Meet Kyocera, soon to be the No. 7 producer of mobile phones worldwide.

Read the full article →

September 11th, 2007 | News | 1 Comment
The September issue of the International Journal of Neuroscience is being released in a week or so, though we didn't know that until this morning. Our interest relates to a mobile phone study conducted that relates to the device's effect on brain power. Until this point, most studies noted a negative effect on brain power in high-volume cell users. This one, however, takes a different tack, and one that might be a little more favorable to talkaholics.

Read the full article →

September 5th, 2007 | News | No Comments
You should see our news feeds sometime. Okay, so they're not really that interesting, but they do help illustrate this point. You see, while most of the news comes from American outlets, you'd be surprised at the number of news items we see about cell phones in India, Senegal, Pakistan, China, and other Eastern nations that we don't normally associate with technology. Hell, we also get feeds from Africa. And that's not to mention the glut of news we see from Europe — the UK and the Netherlands most frequently. Mobile phones are spreading everywhere, leading to an enormous number of worldwide subscribers: 2.68 billion.

Read the full article →

August 30th, 2007 | News | No Comments
So we found out about this new text messaging service called Joopz, and we think it's compelling enough to share. See, it lets you send text messages from your computer to any mobile phone. Wait. Don't leave! There's more! If a reply is sent from the recipient, it sends right back to your computer. Okay, see? They do have something unique to offer. You can also send text messages en masse with their service, which has us hoping that they have some top-notch spam detectors.

Read the full article →

August 8th, 2007 | News | No Comments

One of the factors holding back a more widespread selection of mobile entertainment programming is copyright. So many artists and corporations won't allow their content to be used on a mobile platform because they fear piracy. Nokia has gone a long way in protecting copyrights, having developed S60, the most widely used copy protection software in the cell phone industry. Now they're teaming with Microsoft to solidify the issue, hoping to bring more entertainment options to the mobile platform.

Read the full article →

July 23rd, 2007 | News | No Comments
Remember back in the day when VoIP was free? Yeah, good times, man. But now they charge, and even though it's a nominal fee, we still appreciate anything we don't have to pay for. A new startup may satisfy our desire. Ooma is a new startup that provides free domestic calling via broadband. All you need is your high-speed internet connection and a $399 box — a one-time fee — and you're on your way to never paying your phone company a dime ever again.

Read the full article →

July 16th, 2007 | News | No Comments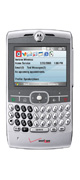 To be truthful, they're probably making Americans dumber, too. But hey, this report is on the British, so let's concentrate on them for the time being. It appears that memory functions among Britons is declining, and experts are blaming reliance on mobile phones. The idea is that we have more and more to remember nowadays, and we're using technology to aid us. Problem: the less you actively use your memory, the worse it becomes. So while taking notes in your BlackBerry may be useful in the short term, it has long term effects on your memory.

Read the full article →