Poll
Loading ...
MVNO
March 15th, 2014 | MVNO | No Comments
MVNO, short for mobile virtual network operators, are small wireless networks that lease the mobile networks of larger companies. The four major wireless networks in the country are AT&T, Verizon, Sprint and T-Mobile.

Read the full article →

June 6th, 2013 | MVNO | No Comments
In the early days of this blog we often wrote about a free MVNO called Blyk. While they were in the UK and we focus on the YS market, their model was just too intriguing. Instead of charging customers, they served them ads. That allowed customers to get a certain level of free service — just talk and text back then — every month. The service shuttered in 2009, but it had served hundreds of thousands of customers during its time in business. There is now an American MVNO trying for a similar free effect, but they're going about it in a completely different manner.

Read the full article →

April 25th, 2013 | MVNO | 1 Comment
It appears that Republic Wireless isn't the only carrier offering a $19 prepaid plan. Ultra Mobile, which we mentioned with other interesting MVNOs last year, has introduced its own $19 plan that provides unlimited global text messaging. It doesn't have the benefit of Republic's unlimited data, but then again it's not aimed at that kind of user. It's made for a heavy texter who doesn't talk much — the plan provides for just 250 voice minutes. It also provide 50MB of data, which is plenty enough for basic mobile web usage. If you're on a smartphone you can add 500MB of data for $10. Then again, more data-heavy users will probably prefer Ultra Mobile's $29 or $59 plans, which cater more to the smartphone crowd. Ultra Mobile is an MVNO of the T-Mobile network. You can check out the plans at Ultra.me.
Via The Full Signal.

Read the full article →

January 17th, 2013 | MVNO | No Comments
If we're to believe the flood of media reports that have surfaced in the last four or five months, consumers are starting to lean heavily towards prepaid services over their previous postpaid contracts. These are basically the same articles media outlets have written for years, only now they have some hard numbers to back these claims. Yes, consumers are opting for prepaid services now more than ever before. The only problem for prepaid carriers: many consumers are still locked in long-term contracts with postpaid carriers. Last May Ting, an MVNO of the Sprint network, tried a gambit: they bought out one postpaid contract every day for a month. Now they're trying something a bit more dramatic.

Read the full article →

November 15th, 2012 | MVNO | No Comments
In addition to the two new MVNOs we wrote about this week, there is another player about to enter the market. Ready SIM will sell SIM cards that will power unlocked GSM phones on the T-Mobile network. Their gimmick? They will sell an array of short-term plans. In addition to the typical monthly plans, they will sell 3, 7, and 14-day cards. The pricing structure is not yet available. Interested customers can sign up to receive updates at Ready SIM's website.
Via Phone Scoop.

Read the full article →

November 14th, 2012 | MVNO | 1 Comment
While we cover a good number of virtual carriers, or MVNOs, in our pay as you go cell phone provider list, there are plenty of MVNOs that we don't cover. We hope to get to all of them one day. But until then, we'll continue covering them at the blog as we hear about them. In the last couple of weeks two new MVNOs have popped up in the news: Votel and Ultra Mobile. Read on to get the skinny on these new offers.

Read the full article →

September 5th, 2012 | MVNO | No Comments
Starting today you can purchase a RadioShack-branded prepaid wireless plan at any RadioShack outlet. The information they revealed is nothing really new: we heard rumors of the RadioShack No-Contract Mobile plans last week, and they proved accurate. For phones RadioShack will cover the Huawei Mercury Ice, an Android 2.3 device with a 4-inch screen an a relatively impressive 1.4GHz processor, and the Huawei Pillar, a feature QWERTY phone. The Ice will cost $150, with the Pillar costing $40. Obviously they plan for more in the future, perhaps including the HTC One V, which was also rumored last month.
Via FierceWireless.

Read the full article →

August 10th, 2012 | MVNO | 2 Comments
It's hard for small cellular carriers to draw public attention. Making matters more difficult, they're purchasing their network space from larger carriers, so they have to find ways to truly differentiate themselves. It appears that Jolt Mobile has found such a means: price competition. While they have standard $50 and $60 plans that include unlimited talk and text plus certain levels of data, they've come in low with their simple unlimited talk and text plan. It costs just $35 per month. That includes no data or international minutes — the $40 plan includes 500 international rollover minutes — but this certainly is something to watch for those who need only basic features.

Read the full article →

May 15th, 2012 | MVNO | 2 Comments
Yesterday I read something about Voyager Mobile, a new MVNO of the Sprint network. With few MVNO launches every one seems to be something of an event. Yet Voyager seemed to be onto something. They advertised two plans: unlimited talk and text for $19 per month, and unlimited talk, text, and data for $39 per month. Even better, they planned to sell high-end Sprint Android devices, including 4G devices that use WiMax. They had planned to launch this morning at VoyagerMobile.com, and I was excited to see ho they laid everything out. Unfortunately, the launch did not happen, and it's starting to sound fishy.

Read the full article →

August 8th, 2011 | MVNO | 4 Comments
One aspect of the proposed AT&T/T-Mobile merger that I hadn't heard was from MVNOs. While AT&T doesn't have many MVNO affiliations, T-Mobile does have a few. How will they be affected if this merger receives regulatory approval? At least one T-Mobile MVNO is saying that it would certainly hurt wholesale resellers. IDT, which operates TuYo, has said that "AT&T is not committed to making wholesale spectrum available to MVNOs in its application to acquire T-Mobile, and AT&T does not have a favorable track record in providing wholesale access to its spectrum." While that is certainly true, we did learn last week that T-Mobile's third quarter gains were heavily influenced by third party resellers. That could be incentive enough for AT&T to keep them around, at least for a little while.
Via FierceWireless.

Read the full article →

June 9th, 2011 | MVNO | 2 Comments
It seemed as though the days of the MVNO were behind us. That is, there are plenty in existence now, but we haven't heard of a new one popping up, at least on a major scale, for quite a while. Sprint has always been big on renting its network, though, and it has done it again. They recently signed an MVNO agreement with Lightyear. You might recognize the name, because Lightyear is providing LTE solutions for companies such as Cricket. There's no solid word on what kind of offering Lightyear will have, but it will be interesting for sure, given the current MVNO landscape.

Read the full article →

September 14th, 2010 | MVNO | 5 Comments
When we talk about prepaid we normally mean services that require users to pay for service before they use it. This allows the provider to avoid running a credit check, which is a major hindrance for some potential customers. A cell phone contract is in reality a line of credit, since customers use the service before receiving a bill at the end of the month. But Walmart is going to do things differently. Yesterday they announced an unlimited postpaid calling plan that will rival the services it already sells.

Read the full article →

July 27th, 2010 | MVNO | 38 Comments
If one things gets my goat, it's the repurposing of the English language. Sure, there's room for new words, but we should be exacting when choosing them. After all, we have plenty of words that already mean and describe things. Why add something redundant? For example, I can't stand it that using the word "literally" to mean "figuratively," is actually gaining steam, despite the presence of a word with the same definition. It makes no sense. It appears that unlimited has become another one of these words. We've heard plenty of stories this year about customers having their accounts terminated because they exceeded a data cap, despite having plans that advertise unlimited data. The latest is Simple Mobile, and the details look worse than the others.

Read the full article →

June 14th, 2010 | MVNO | 1 Comment
When the big companies change their plans, it makes sense that the smaller ones follow. Last month we saw T-Mobile add a few plan, including a $50 unlimited plan. We saw a few other companies tweak their plans after that, the latest of which is Simple Mobile, which is an MVNO of the T-Mobile network. They have announced a new set of unlimited plans. As is the fashion, they're tiering the plans, so customers can get a good base prices for the essentials, with options to add on for services like data.

Read the full article →

June 1st, 2010 | MVNO | 6 Comments
Remember last week, when I asked if there was room for another unlimited MVNO? Apparently, the answer is yes. i wireless, an MVNO of the T-Mobile network, has just introduced a new unlimited talk, text, and web plan for $50. That seems to be the target price range for these MVNOs. The company, which acts as a T-Mobile affiliate in Iowa, sells its MVNO plans to a nationwide audience on its website. Perhaps they can conjure some interest in their newest offering.

Read the full article →

May 28th, 2010 | MVNO | 2 Comments
Just a year ago, Zer01 was the talk of the industry. They had picked up the Best of CTIA award from Laptop magazine, and were trucking towards the debut of their $80 unlimited voice, messaging, and data services. There were a few skeptics, but Ben Piilani, chief executive of the venture, continually reassured the public. But then the target July release date came and went, and people wondered. Nancy Gohring did a great job of following the saga, and she now has the latest word. Global Verge, a multilevel marketing firm that had partnered with Zer01, won a $43 million judgment, in no small part because Piilani has dropped off the grid. This has Global Verge wondering if it will ever collect, but the implication is that they will not.

Read the full article →

March 15th, 2010 | MVNO | 1 Comment
A year ago at this point I was busy making appointments for meetings at CTIA in Las Vegas. Many of the services were only tangentially related to prepaid, but one in particular seemed completely in line with our audience. It was called Zer01 Mobile, and it promised to deliver a new wave of unlimited prepaid service. Once I got to CTIA, they were all the buzz. In fact, they had won the Best in Show from Laptop magazine, the presentation of which conflicted with my meeting. At the time I thought I got shut out of a big story. It turns out I did, but not for the reasons I thought.

Read the full article →

February 23rd, 2010 | MVNO | 18 Comments
Nothing wrong with another unlimited services MVNO, right? In November we were introduced to Simple Mobile, a GSM MVNO that appears to run on the T-Mobile network. The company offered two tiers of unlimited services, $40 for unlimited talk and $50 for messaging and data, plus add-ons for additional data and international calling. Those rates are in line with the higher end of the industry, but a number of regional carriers, plus some CDMA MVNOs, undercut those prices. This week, via FierceWireless, we learn that they have improved their offerings.

Read the full article →

December 16th, 2009 | MVNO | 3 Comments
Zer01 Mobile is one of the more disappointing wireless stories of 2009. Earlier in the year, the company hyped its services, claiming to provide unlimited voice, data, and messaging on state-of-the-art phones for $80 per month. The service, scheduled to launch in July, won Laptop Magazine's Best Overall Product award at CTIA 2009. But when the service never took off, the magazine rescinded the award — though Zer01 still boasts the award on its website. The service still hasn't launched, and some disconcerting information emerged over the summer. The story gets worse for Zer01, as a former partner is suing the company for unpaid debts.

Read the full article →

November 17th, 2009 | MVNO | 108 Comments
The competition among prepaid carriers has increased sharply in 2009. Before, there were only a few companies offering flat-rate, unlimited services. But since Boost Mobile introduced its $50 unlimited talk, text, and Web plan, a number of prepaid companies have switched to a similar offering. We've even seen a number of new carriers pop up with a similar offer. The latest, as we learned yesterday, is Simple Mobile. It's an MVNO, and judging by the coverage map, it operates on the T-Mobile network. This is a rarity — I can't recall any other MVNOs using T-Mobile.

Read the full article →

September 30th, 2009 | MVNO | No Comments
At the Prepaid Press Expo this year, one panel I moderated focused on MVNOs in America over the next five years. With so many high profile MVNOs disappearing over the past three years — either through bankruptcy or acquisition from a larger carrier — you might think that MVNOs on the whole aren't a great idea. Recent developments suggest this might not be the case. MVNOs can work, as evidenced by most of Europe, but it has to be under the right circumstances. As these circumstances present themselves in American and other nations with a low level of MVNO usage, we could see an increase in worldwide MVNO patronage.

Read the full article →

September 9th, 2009 | MVNO | No Comments
This news spread a bit over the weekend: NTT DoCoMo, the large Japanese carrier, might be considering a US MVNO. According to the linked TeleGeography story, the carrier has ties to AT&T and T-Mobile, both of which use GSM networks. It does have some plans for next-gen service, which would point towards AT&T, or even Verizon, which should have their LTE network up and running in a number of markets in the second quarter of next year. T-Mobile would be an interesting option. There are no major MVNOs on its network, and with its lagging behind the top three carriers, an MVNO like DoCoMo could provide a boost.

Read the full article →

August 26th, 2009 | MVNO | 5 Comments
It's starting to feel like an unlimited voice and messaging plan is necessary to compete in the prepaid space these days. One company after another is adding one, and now we're starting to see the under-the-radar carriers, including MVNOs, making this type of offering. The latest is PlatinumTel, which should have had a review up at this site a long time ago. They've introduced a flexible prepaid unlimited plan which allows customers to pick the length of their service.

Read the full article →

August 21st, 2009 | MVNO | 2 Comments
I just got back from the Prepaid Press Expo 2009, and was fortunate enough to moderate a few discussion panels. Among the more interesting was a presentation by Joshua Gordon of Red Pocket Mobile. We don't have a review of his service up yet, but after watching his presentation and seeing what his company is all about, you very well may see it in the left sidebar soon enough. It's a niche MVNO, operating on the AT&T network. The rates might seem a bit above average, but the beauty of Red Pocket is that it provides calling with no long distance charges to destinations like China, Hong Kong, Singapore, and Taiwan. This makes it an attractive choice for people living in the US who have family and friends in these areas. It's also an example of an MVNO that is staying ahead of the curve and not falling victim to the mass extinction.

Read the full article →

August 20th, 2009 | MVNO | No Comments
The news of Qwest leaving the wireless business actually reaches back to May of 2008. Unhappy with their MVNO agreement with Sprint, Qwest signed on with Verizon. While that was an agreement to resell cellular services, it was not an MVNO agreement. Instead, Qwest would resell Verizon-branded wireless services. A few months later Qwest started a campaign to port customers to Verizon, which was the beginning of their wireless phase-out. That process will conclude on October 31, when Qwest officially closes for business.

Read the full article →

July 30th, 2009 | MVNO | No Comments
Back in May we heard that ad-funded UK MVNO Blyk would shut its consumer operation in favor of offering managed services. The company immediately denied the allegations. "We are not closing shop," said spokesperson Ann Sarimo. That was either a lie, or something changed between then and now to cause Blyk to do the exact thing commentators said they'd do: offer managed services. We learned earlier this week that Blyk "is no more". It will instead sell its advertising technology to interested providers, starting with Vodafone Netherlands. So it looks like the ad-funded model just won't work. Apparently, advertisers enjoyed it more for market research purposes, so there wasn't much for long-term prospects. While it's sad to see them go, I wish they hadn't so vehemently denied what would eventually come true.

Read the full article →

July 23rd, 2009 | MVNO | 1 Comment
Just this morning we linked to an IDG News Service report that shows some shady dealings from Zer01 Mobile. As I made my news rounds this morning, I came across yet another Nancy Gohring report, this one a follow-up to the original. A key component of the first report was Zer01 CEO Ben Piilani's relationship with Mark Petschel, a multi-level marketer who has been convicted of securities fraud. "The two first met in May," the original said, with Piilani as the source. Gohring later noted Piilani's claim that he didn't know about Petschel's legal history until recently. The new report, also by Gohring, places a question mark on that claim.

Read the full article →

July 23rd, 2009 | MVNO | 7 Comments
Leading up to July 1, there was no shortage of hype surrounding Zer01, the company which promised unlimited voice, messaging, and data for $70 per month. In the days leading up to their launch, they sent out some questionable marketing materials, claiming speeds equivalent to 5G. Yes, as in an entire generation faster than 4G, which won't be deployed until later this year. I expressed my doubts, and many commenters chimed in as well. Now that the service has been "live" for a few weeks, we're starting to learn a bit more — and it's not good. Nancy Gohring of IDG News Service (via PC World) takes a deeper look at the operation.

Read the full article →

June 25th, 2009 | MVNO | 8 Comments
The story of CTIA this year was Zer01, a company touting unlimited voice, messaging, and data services for just $80 per month. The remarkable part of the story is that they'd be doing this as an MVNO of the AT&T network. Of course, when we first heard of Zer01, the advertised price was $70. Now it's $80. It looks like you might get something extra for that $10, if we're to believe their most recent press release. Details after the jump.

Read the full article →

May 14th, 2009 | MVNO | No Comments
On Wednesday we got word that Blyk, the free MVNO for UK teens, would be ceasing their consumer offering. Since all we knew of them was said consumer offering, it appeared as if they were through. The report in New Media Age claimed that it would instead sell its technology to operators, who could then take advantage of the ad-serving platform Blyk uses to generate a profit. However, from what we heard later, this might not be the case.

Read the full article →

March 16th, 2009 | MVNO | 1 Comment
With the death of many MVNOs over the past few years, I've wondered what it would take for a new MVNO to survive. Certainly, it would have to be a service offering premium features for a non-premium price. New MVNO Zer01 might have found that. They've launched an unlimited calling service, making it comparable to many current MVNOs. They'll run on the AT&T network and will allow customers to bring their own GSM phones for activation — a huge plus in the prepaid market. After the jump, a few details on the company.

Read the full article →

January 28th, 2009 | MVNO | 3 Comments
We love us some Blyk here at Prepaid Reviews. Their success with a free, ad-funded cellular model should be a lesson to us all. Word got out yesterday that the company would change the way it handles users accounts. Uh oh. That's usually not a good thing. In this case, however, it is. They're still giving their users, aged 16 to 24, free service. They're just giving them more free services.

Read the full article →

December 3rd, 2008 | MVNO | 1 Comment
Not every MVNO can be like Blyk. Notably in the U.S., MVNOs haven't proven the most reliable business model. However, with the economy on the downturn, many people are looking to prepaid wireless to reduce overall phone bills. Does this mean that MVNOs will see more business, especially as we head into the holiday season? Probably. But it's not all good news, according to analyst Tole Hart.

Read the full article →

December 2nd, 2008 | MVNO | No Comments
Is free cell phone service possible? According to Blyk, the free UK MVNO, it is. We heard just a few months ago that they hit the 200,000 subscriber mark after just a year of being in service. That is double what they had forecasted. They've made their income stream known, and are now adding another level to it. The've announced a partnership with platform provider Velti which will deliver mobile content to its users beginning in January.

Read the full article →

November 23rd, 2008 | MVNO | No Comments
When Mark Lowenstein discussed MVNO 2.0, he cited Apple as a good example. They might not be an MVNO by traditional definition, but their device created a wider market for data services. They don't buy minutes wholesale, but they do benefit when AT&T sells bundles of minutes to iPhone customers. It appears Nokia is going to try something similar in Japan. They'll start an MVNO in 2009, using NTT Docomo's network.

Read the full article →

November 11th, 2008 | MVNO | No Comments
The last time we checked in with Blyk, the UK MVNO which provides free cell phone service to teens, they were celebrating their 200,000th subscriber. It took them just a year to reach this number, which is quite impressive to say the least. One might be wondering, though, how exactly they turn a profit if they're not charging for basic services. They can't be totally ad supported, can they? The short answer is no. The long answer is explained by Telco 2.0. After the jump we'll go over the highlights, but if you're really interested in this business model I'd suggest reading the whole thing.

Read the full article →

October 29th, 2008 | MVNO | 3 Comments
A new MVNO? Who woulda thought it, especially in these times? Apparently, though, it's going to happen. It begins with one MVNO, Airlink Mobile, which is partnering with Simplexity to form Airlink Select. That part is simple. The next part is a bit confusing. They'll provide postpaid services, which is odd for an MVNO in America. Most are built on a prepaid platform. Get this, though. Airlink Select will be "available to all Simplexity customers regardless of credit history." How can you operate a postpaid service without treating it like credit?

Read the full article →

October 2nd, 2008 | MVNO | No Comments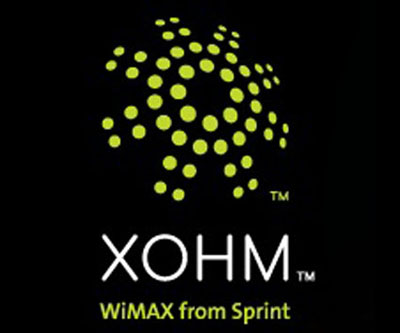 Earlier this week, Sprint announced the launch of XOHM WiMAX in Baltimore. This signals the debut of 4G networks in the U.S. This touches prepaid in two ways. First, according to the above-linked Mobile Broadband News, there won't be contracts for WiMAX service, at least not yet. Chances are you'll have to pass a credit check, but the lack of a contract still makes it attractive. Second, via RCR News, we learn that a company called Bridgewater Systems has developed an MVNO solution for WiMAX networks. So while Sprint might be the main carrier right now, we might start to see some other WiMAX companies pop up, even though they don't have their own networks. Good to know.

Read the full article →

September 26th, 2008 | MVNO | No Comments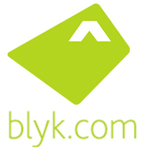 It wasn't six months ago that Blyk, the free ad-based MVNO, announced that it had signed up 100,000 subscribers in its first six months of existence. They had actually projected that number for their first full year. We've about hit that point, and Blyk has announced they've signed up 200,000 customers by the beginning of September, effectively doubling their original projections.

Read the full article →

September 17th, 2008 | MVNO | 2 Comments
Last month at the Prepaid Press Expo, I met a company that planned to start a new MVNO. This puzzled me at first. In a time when MVNOs are either going dark or finding new arrangements, it seems strange to see new ones opening. It would take an entirely new strategy, an MVNO 2.0, for such a venture to work. After wishing the company good luck, I spent a good deal of time thinking about this. Here are some things I think would help a company intent on spreading as a virtual operator. There's plenty to disagree with, so leave your thoughts in the comments.

Read the full article →

September 5th, 2008 | MVNO | No Comments
There are plenty of neglected children in our pay as you go cell phone providers list. That's mainly because they don't generate much news. Or if they do, it somehow escapes my daily searches (so send one in if you see it). Today, we uncover one of those providers, as O2, a service of Locus Telecommunications, has announced that their product will be available at over 6,500 Family Dollar stores across the country. Before I write another sentence, I want to be clear that this is not to be confused with the O2 wireless service over in the UK.

Read the full article →

August 27th, 2008 | MVNO | 2 Comments
We here at Prepaid Reviews have a love/hate relationship with MVNOs. We love them because they bring so many possibilities to the table. They might not be competition, per se, for the larger carriers, mostly because they feed off the big carrier networks. But they do present an alternative for cellular users. It's too bad that so many of them were either ahead of their time, or couldn't properly gauge the market. At Engadget Mobile, editor Ryan Block takes a walk down memory lane and talks about the dead soldiers. We'll list 'em after the jump, along with our library of information on them.

Read the full article →

August 25th, 2008 | MVNO | 1 Comment
In sports, it's common to see a good player struggle and suggest that he or she needs a change of scenery to get back on track. Typically, we do not think of such a solution in the telecommunications sector, but one failed U.S. MVNO might change that. Disney Mobile, which went dark at the end of 2007, has found success with a new MVNO venture in Japan. They've partnered with SoftBank, a telecom conglomerate, and have each brought something different to the table. The result is a success unlike anything they saw in America. The craziest part: women in their 20s and 30s, and not children, are filling the bulk of orders.

Read the full article →

August 22nd, 2008 | MVNO | No Comments
Back in May, Qwest, the former MVNO of the Sprint network, ditched the oft-ridiculed carrier and hitched on with Verizon. Except the agreement wasn't of a true MVNO nature. Instead, Qwest would become a Verizon reseller. What this meant, in essence, was that Qwest customers wouldn't be Qwest customers for much longer. The company is now starting to port interested subscribers to Verizon accounts. Yes, they'll waive the early termination fee — how very generous of them. If you don't want to switch, though, you're stuck with Qwest until your contract is up, or they cease operations.

Read the full article →

August 15th, 2008 | MVNO | 1 Comment
We've done our best here at Prepaid Reviews to not proclaim the death of the MVNO. Many of them have fallen on tough times — and that includes some that are still in existence, not just those which bit the dust. Mark Lowenstein at Fierce Wireless makes us feel better about it. He's penned an article about the next generation of MVNOs, and how they will differ from what we're currently seeing.

Read the full article →

August 6th, 2008 | MVNO | 1 Comment
We've seen the list of dead MVNOs. It's not the stablest of endeavors right now, hence we haven't seen many, if any, new entrants in the past year or so. It might be a different story, though, when Qualcomm enters the scene. The creators of CDMA technology will be backing a health care MVNO called LifeComm, according to Wireless Week. This will target baby boomers with healthcare software along with mobile phone services.

Read the full article →

August 4th, 2008 | MVNO | No Comments
…Just not in the U.S. And why would they? The MVNO market is beyond scary, with a few major players and a couple of little guys remaining. It's thriving across the Atlantic, though, so the furniture super-chain will be open for business in the UK as of this past weekend. It will be available to Ikea's loyalty program — or programme, as they say overseas — which covers 1.4 million people. It'll cost GBP0.09 per minute and GBP0.06 per text message. Considering the conversion rate, this sounds a bit more expensive than prepaid rates in the U.S.

Read the full article →

July 28th, 2008 | MVNO | No Comments
When we see changes in pay as you go phone plans, most of the time they're small ones. This time, though, it's a bit different. STi Mobile has overhauled their prepaid plans recently, and we get word of it via Ian. So let's dig in and see what they're offering.

Read the full article →

July 8th, 2008 | MVNO | 12 Comments
Just because we don't cover a certain MVNO on Prepaid Reviews doesn't mean it doesn't exist. Consumer Cellular, an MVNO of the AT&T network, has upped their multimedia offering. Previously, they were like many basic MVNOs, only offering basic services like calling and texting. However, they have struck a deal with ClearSky Mobile Media to provide their subscribers with premium content. This includes ringtones, games, wallpapers, and video clips.

Read the full article →

June 27th, 2008 | MVNO | No Comments
Eddie Hold is an analyst at Current Analysis. And apparently, he knows MVNOs, at least enough that RCR Wireless News interviewed him about it. Allie Winter has the piece, which is by all means a good read. Hold really nails it with some quotes, hitting on some serious flaws in the strategies employed by MVNOs. I'd like to go over a few of these points.

Read the full article →