Poll
Loading ...
MVNO
October 30th, 2014 | MVNO | 3 Comments

Solavei, a company that works by paying members to recruit friends and family has finally come out of the closet, so to speak, and released a new compensation program for their 'Brand Partners.' This will be the second such change to their policies for paying members who refer friends, and the first confirmed change since declaring Chapter 11 bankruptcy earlier this year.

Read the full article →

October 27th, 2014 | MVNO | No Comments
As I was looking through the MVNOs to see if there were any super noteworthy companies that deserved an article for Monday, I came across Ultra Mobile. This T-Mobile MVNO has been around for a couple of years and has several offerings ranging from $20 to $60. But what really caught my attention is their phenomenal international rates included in all of the packages.

Read the full article →

October 22nd, 2014 | MVNO | No Comments
Pure TalkUSA is yet another one of those MVNOs that we don't talk about much. Operating on AT&T's GSM network, they have a variety of cheap plan options ranging from $5 to $40 with flexibile plans, by-the-minute plans and unlimited offerings suited for just about any lifestyle.
And to make the unlimited option even sweeter, this week Pure TalkUSA has nearly doubled the data for the same price. Instead of 300 MB, the data has been increased to 500 MB with an option to top up to 1 GB for an additional $6.
For those unfamiliar with Pure TalkUSA, here is a breakdown of their plans:

Read the full article →

October 21st, 2014 | MVNO | No Comments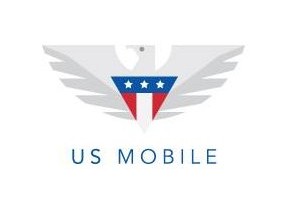 One of the newest MVNOs to the U.S. Market, US Mobile recently changed the pricing on their data options. All five tiers have been lowered by a few dollars, no doubt to help compete with the already established competitors. Here's what the new data prices look like:

Read the full article →

October 15th, 2014 | MVNO | No Comments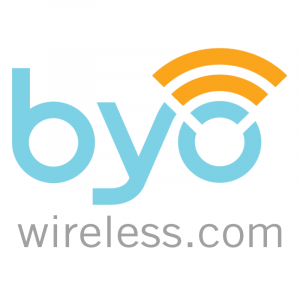 BYO Wireless customers can once again activate Verizon iPhone 4 and iPhone 4s phones as of today. This is ending the four month long ban on iPhone activation which BYO Wireless claimed was Apple's fault. PrepaidPhoneNews reported in April that the Verizon MVNO was deactivating iPhone users without prior notice or refunds. BYO claimed they were negotiating with Apple to allow the phones on their network.

Read the full article →

September 23rd, 2014 | MVNO | No Comments
On Friday, we talked about some of the major changes that came to RingPlus recently, including the ending of their free plans, revamping of several of their existing plans and a barebones teaser of their new Matching Magic Plan. Well, RingPlus has officially released more information about their Magic Plans, and it might not be as good of a deal as it sounds.

Read the full article →

September 23rd, 2014 | MVNO | 1 Comment
GSM Nation has launched a new MVNO aimed at customers who are looking for mobile plans price at under $25. The new company, U.S. Mobile, runs on T-Mobile's GSM network and features a tiered plan program similar to Ting where users can build a custom plan based on how many voice minutes, texts and MB they will use.

Read the full article →

September 19th, 2014 | MVNO, News | No Comments
Sprint MVNO RingPlus has made some pretty big changes in the last couple of weeks. Known for their ad-supported free voice service, RingPlus announced yesterday that they will be discontinuing the free service for some–but not all–customers. They have also tweaked nearly all of their plans, added two new plans and WiFi calling to their service profile. RingPlus also debuted a new "Matching Magic" plan that adds minutes for every minute you use. Like we said, a lot of changes. We'll take things one at a time and try and get you caught up on your RingPlus news for the week.

Read the full article →

September 18th, 2014 | MVNO, Prepaid Phones, Republic Wireless | No Comments
Republic Wireless, a Sprint MVNO that is known for cheap WiFi calling plans, has announced that it will offer the Motorola Moto E starting next month for $99. Generally priced at $130, this entry-level smartphone is a steal, and is Republic Wireless' first $99 smartphone offering.

Read the full article →

September 17th, 2014 | Airvoice, AT&T, Consumer Cellular, Cricket, Jolt Mobile, MVNO, Net10, Red Pocket, Straight Talk, Telcel Usa, Tracfone | 4 Comments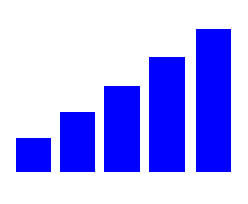 Last week, I posted an article comparing all of the Verizon MVNO coverage maps. Several of them were a little surprising, so I thought that I would go through all of the other Tier 1 carriers and compare maps of their MVNOs to see how they stacked up. While most MVNOs share the prepaid network of their primary carrier, some of them skimp on coverage to cut costs, and very few of them offer roaming in areas with no Tier 1 carrier network coverage.
Today, we have a compilation of the AT&T MVNO maps. Most of them shared coverage with GoPhone, but did not offer roaming (represented by the lighter yellow areas). However, the maps were far more similar than the Verizon MVNO maps we saw last week.
So, without any more ado, here are the AT&T MVNO maps:

Read the full article →

September 16th, 2014 | iPhone, MVNO, News | No Comments
The MVNO Truphone has announced that it will offer the new iPhone 6 and iPhone 6 Plus on Sept. 26. While I am certain that all of the major MVNOs will carry the iPhone 6 eventually, Truphone's announcement today is the first MVNO to confirm that they willl carry the new Apple product.

Read the full article →

September 15th, 2014 | MVNO, News | No Comments

Solavei, the T-Mobile MVNO that declared chapter 11 bankruptcy this summer, has been undergoing changes behind the curtain and announced yesterday that they plan to launch their 'phase 2′ services for growth and restructuring on Oct. 1.

Read the full article →

September 12th, 2014 | MVNO, Network Carriers, Verizon Wireless | 2 Comments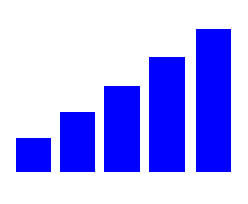 While most MVNOs share the prepaid network of their primary carrier, some of them skimp on coverage to cut costs, and very few of them offer roaming in areas with no network.
Out of curiousity, I went through all the main Verizon MVNOs and gathered up their coverage maps for a comparison. I must say, I was a little surprised at some of these–especially Red Pocket–and I think I might go through the other MVNOs with other carriers as well. Look for that in the coming weeks!
For now, here are the Verizon MVNO maps:

Read the full article →

September 11th, 2014 | Mobile Data, MVNO, News | 2 Comments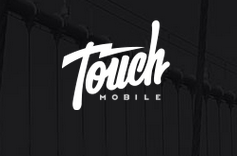 Sprint MVNO TextNow has launched a WiFi-only prepaid brand, Touch Mobile, in the U.S. and Canada. Their slogan and goal is to "get the smartphone experience without the smartphone price." Touch Mobile is the first 100 percent data-based prepaid brand to be available in retail stores. Their store presence is expected to be launched in the next few months.

Read the full article →

September 10th, 2014 | MVNO, Page Plus, Verizon Wireless | No Comments
Page Plus has been saying that they would be getting 4G LTE services 'soon' for months. So much so, that we haven't even really covered it much because I hadn't seen any really valid evidence that it would be coming anytime in the future. However, Prepaid Phone News has posted a notice from Page Plus Cellular to their dealers stating that LTE will be available this October. Although the official announcement is lengthy and about half of it says that they don't have all the details available, the announcement is quite exciting.

Read the full article →

August 30th, 2014 | Chit Chat Mobile, MVNO, News | No Comments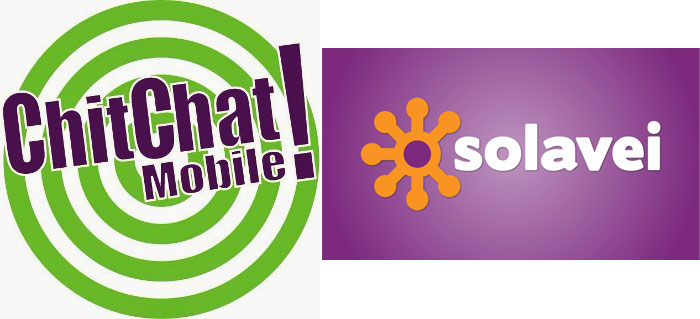 MVNOs are generally not the most stable kind of businesses, and this past summer saw its share of businesses closing and selling or being acquired by another company. Added to the list of companies not doing so well, both Solavei and Chit Chat have filed for Chapter 11 Bankruptcy this summer.
While not always the kiss of death, Chapter 11 is basically a company acknowledging that they cannot pay all of their bills. It's a last-ditch attempt to reorganize the business and get back on their feet. Currently, neither Solavei nor Chit Chat have stated intentions to close and both carriers are still signing up new customers as of today.

Read the full article →

August 28th, 2014 | FAQ, MVNO, Network Carriers, Prepaid Services | No Comments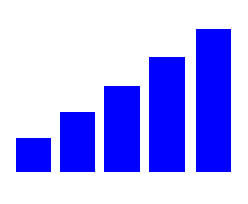 We've talked about it before, but there is a huge difference between postpaid coverage and prepaid coverage. Networks usually boast about their area to postpaid customers but the prepaid segment usually doesn't have the same level of coverage. To make it even more complicated, there are so many different MVNOs and prepaid carriers and choices to make all promising different speeds and the best coverage around.
So to help out, we have compiled the coverage maps of some of the largest prepaid carriers so you can compare and decide which is best for your location.

Read the full article →

August 26th, 2014 | FreedomPop, MVNO, News | No Comments

Nearly a month after the merger talks between Sprint and T-Mobile concluded, Sprint MVNO FreedomPop is undergoing formal talks with an undisclosed 'major carrier' over a possible acquisition of the MVNO. Fierce Wireless reported yesterday that FreedomPop CEO Stephen Stokols had confirmed the acquisition talks, but declined to provide details other than that FreedomPop was seriously considering the offer.

Read the full article →

August 22nd, 2014 | FAQ, MVNO | No Comments
With prepaid MVNO companies constantly changing around and closing and opening, it can sometimes be hard to keep track of who is doing what. And, from what I have seen, finding an accurate list of MVNOs and who they get their service from can be ridiculously hard to find. So I have put together a list of all the active MVNOs that I could find. International MVNOs and companies aimed at international travelers are not listed–these are just companies providing phone and sometimes text and data services. I will update this MVNO list as often as I can as companies change and merge.

Read the full article →

August 22nd, 2014 | MVNO, News | No Comments

HowardForums users and Prepaid Phone News have both reported that Target's MVNO, Brightspot Mobile, has been throttling users' data incorrectly due to a glitch in the data tracking. From what it sounds like, this problem is mostly effecting the $35 plan users but might be might be effecting others as well, so I thought I would help spread the word.

Read the full article →

August 21st, 2014 | MVNO, Prepaid Services, Verizon Wireless | No Comments
While nothing has been officially announced, Android Headlines has posted a rumor that Verizon might be expanding their LTE network to some of their MVNOs in the future. Currently, MVNOs on the Verizon network are limited to 3G and the coverage isn't quite as fast or reliable as what Verizon postpaid customers enjoy. But, with two other smaller carriers expanding their LTE network to MVNOs, Verizon might not have much of a choice.

Read the full article →

August 20th, 2014 | MVNO, News, Prepaid Services | No Comments

RadioShack has quietly shut down its No-Contract Wireless brand and removed all of their phones and offers from their site. Phones from other MVNOs are still available, however. Customers who purchased a No-Contract Wireless phone in the last 30 days can get a full refund by contacting RadioShack.

Read the full article →

August 19th, 2014 | MVNO, News | No Comments

Selectel Wireless, a Verizon MVNO, has gone through a few changes in the last few months: a data increase for one of their more popular plans, an increase in texts on another and a ban on activating non-Verizon phones. All of the changes have already gone into effect.

Read the full article →

August 16th, 2014 | MVNO, Prepaid Cell Phone Plans | No Comments
If you're a GoSmart or Brightspot user, you might have noticed faster uploads and better speeds. As of last month, both brands received a tweak in their available plans and data speeds. GoSmart now offers 3G downloads to customers–a marked improvement over the achingly slow 2G connection offered previously, while Brightspot has slashed their prices and changed around their data options to match Walmart prepaid plans. Here's a breakdown of the new plans available for each MVNO:

Read the full article →

August 15th, 2014 | MVNO, News | No Comments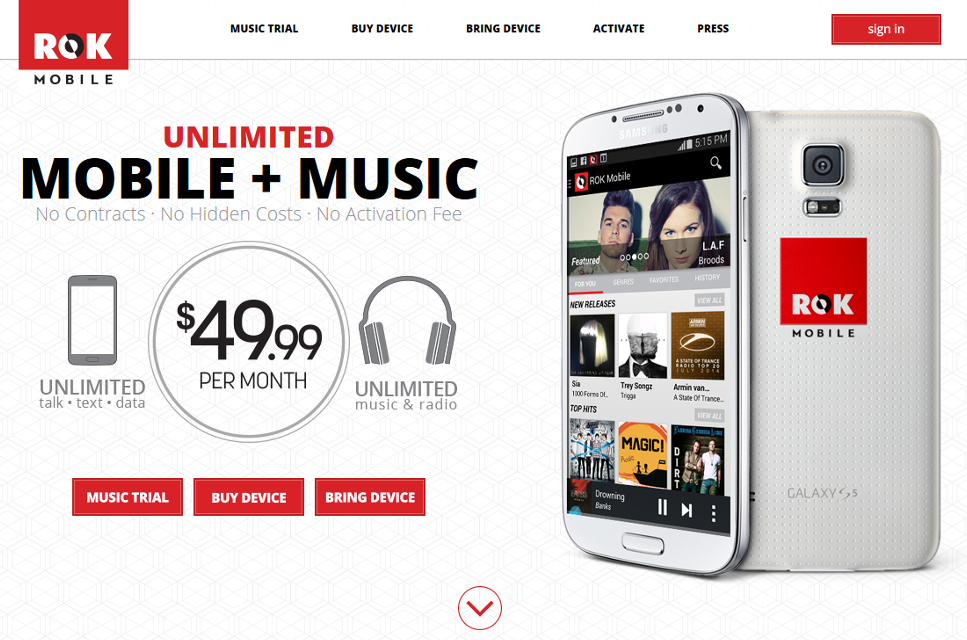 California-based MVNO Rok Mobile has finally opened its service to the public.  Formerly invite-only, Rok Mobile allows users unlimited music streaming and downloading using Rok Mobile's app and other third-party music apps like IHeartRadio and Spotify. Customers can create their own personalized music playlists and download music through Rok's App to listen to off line but downloaded music cannot be transferred to another device or accessed once service with Rok Mobile has ended.

Read the full article →

August 15th, 2014 | MVNO, News | No Comments

Harbor Mobile, a new MVNO aimed at small businesses and entrepreneurs launched last month. They use T-Mobile's network and offer some pretty decent competitive pricing. Harbor Mobile currently has four plans and offers a couple add-ons like additional data and international calling. The plans are:
$30/month – Unlimited talk, text, 1 GB high speed Data, unlimited slower speeds, hotspot
$40/month – Unlimited talk, text, 3 GB high speed Data, unlimited slower speeds, hotspot
$50/month – Unlimited talk, text, 5 GB high speed Data, unlimited slower speeds, hotspot
$60/month – Unlimited talk, text, 5 GB high speed Data, unlimited slower speeds, 5 GB hotspot
SIM cards cost $10 and are mailed to you within a week of order. You can BYOD, but it needs to be a T-Mobile branded device or it must be unlocked and able to use GSM.

Read the full article →

August 11th, 2014 | MVNO | No Comments

Spot Mobile announced on Friday that after 4 years of operation, they will be closing their company and customers will not have service after Sept. 7, 2014 at 11:59 p.m. Every page of their website simply reroutes to the following message:
Spot Mobile had a contract with an underlying carrier that matured and was going through a sale which did not materialize. The Company has made the decision to wind down its business and will no longer be processing refills. Customer's account/services will terminate effective September 7th, 2014 at 11:59pm (EST). The information required to PORT OUT your number is your Account Number which is your telephone number and PIN/PASSWORD which is 1234. We want to thank you for your past business and tell you how much we have enjoyed having you as a customer. Please do not hesitate in contacting customer service if you need any assistance or have any questions.
When I called for more information, the customer service representative simply said that she couldn't really tell me anything other than the above. They used T-Mobile's signals and the contract they had, presumably for use of those signals and such, expired.

Read the full article →

August 11th, 2014 | MVNO, Virgin Mobile | No Comments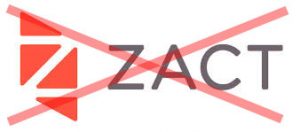 Zact Mobile has officially shut down and, as of last week, is no longer offering any services or support. Former Zact Mobile customers can either choose to switch to Virgin Mobile or simply walk away, free and clear. Zact Mobile was powered by ItsOn, which is now powering Sprint's Virgin Mobile Custom plan. If you're not a Virgin Mobile fan, take a look at RingPlus or FreedomPop, both of which offer similar services and might work for you.
Of course, if you are wanting to make the switch, your Zact phone should have prompted you to download and change to Virgin Mobile's Custom plan last Monday. Early adopters of Virgin Mobile Custom were rewarded with free minutes, texts and 1GB of data. But don't fret. If your phone didn't prompt you to make the switch and you would like to, here's what to do:

Read the full article →

August 7th, 2014 | MVNO | No Comments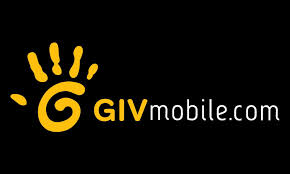 There is a relatively new MVNO on the market with a pretty cool business plan. Giv Mobile uses T-Mobile's network to provide pretty good coverage to everyone and promises to donate 8% of your monthly plan to up to three charities of your choice. There are currently a whopping thirty-seven charities to choose from ranging from education to ASPCA to Feeding America charities.
As for actual specs, they have four different plans, which I'll overview in a moment. The only real difference between the plans is the data. All of the options include unlimited talk, text, MMS, global text, voice mail, caller ID, call waiting, 3-way calling, direct international dialing (with varying amounts of international calling credit) and free long distance.
When the company first started, they had almost no plans for data. Now, however, I think their data plans are decent for casual to medium users. All of the plans have unlimited data, but depending on how much you pay, you may or may not have access to high speed. Here's the net overviews for data users:

Read the full article →

March 15th, 2014 | MVNO | No Comments
MVNO, short for mobile virtual network operators, are small wireless networks that lease the mobile networks of larger companies. The four major wireless networks in the country are AT&T, Verizon, Sprint and T-Mobile.

Read the full article →

June 6th, 2013 | FreedomPop, MVNO | No Comments
In the early days of this blog we often wrote about a free MVNO called Blyk. While they were in the UK and we focus on the YS market, their model was just too intriguing. Instead of charging customers, they served them ads. That allowed customers to get a certain level of free service — just talk and text back then — every month. The service shuttered in 2009, but it had served hundreds of thousands of customers during its time in business. There is now an American MVNO trying for a similar free effect, but they're going about it in a completely different manner.

Read the full article →

April 25th, 2013 | MVNO | 1 Comment
It appears that Republic Wireless isn't the only carrier offering a $19 prepaid plan. Ultra Mobile, which we mentioned with other interesting MVNOs last year, has introduced its own $19 plan that provides unlimited global text messaging. It doesn't have the benefit of Republic's unlimited data, but then again it's not aimed at that kind of user. It's made for a heavy texter who doesn't talk much — the plan provides for just 250 voice minutes. It also provide 50MB of data, which is plenty enough for basic mobile web usage. If you're on a smartphone you can add 500MB of data for $10. Then again, more data-heavy users will probably prefer Ultra Mobile's $29 or $59 plans, which cater more to the smartphone crowd. Ultra Mobile is an MVNO of the T-Mobile network. You can check out the plans at Ultra.me.
Via The Full Signal.

Read the full article →

January 17th, 2013 | MVNO | No Comments
If we're to believe the flood of media reports that have surfaced in the last four or five months, consumers are starting to lean heavily towards prepaid services over their previous postpaid contracts. These are basically the same articles media outlets have written for years, only now they have some hard numbers to back these claims. Yes, consumers are opting for prepaid services now more than ever before. The only problem for prepaid carriers: many consumers are still locked in long-term contracts with postpaid carriers. Last May Ting, an MVNO of the Sprint network, tried a gambit: they bought out one postpaid contract every day for a month. Now they're trying something a bit more dramatic.

Read the full article →

November 15th, 2012 | MVNO | No Comments
In addition to the two new MVNOs we wrote about this week, there is another player about to enter the market. Ready SIM will sell SIM cards that will power unlocked GSM phones on the T-Mobile network. Their gimmick? They will sell an array of short-term plans. In addition to the typical monthly plans, they will sell 3, 7, and 14-day cards. The pricing structure is not yet available. Interested customers can sign up to receive updates at Ready SIM's website.
Via Phone Scoop.

Read the full article →

November 14th, 2012 | MVNO | 1 Comment
While we cover a good number of virtual carriers, or MVNOs, in our pay as you go cell phone provider list, there are plenty of MVNOs that we don't cover. We hope to get to all of them one day. But until then, we'll continue covering them at the blog as we hear about them. In the last couple of weeks two new MVNOs have popped up in the news: Votel and Ultra Mobile. Read on to get the skinny on these new offers.

Read the full article →

September 5th, 2012 | MVNO | No Comments
Starting today you can purchase a RadioShack-branded prepaid wireless plan at any RadioShack outlet. The information they revealed is nothing really new: we heard rumors of the RadioShack No-Contract Mobile plans last week, and they proved accurate. For phones RadioShack will cover the Huawei Mercury Ice, an Android 2.3 device with a 4-inch screen an a relatively impressive 1.4GHz processor, and the Huawei Pillar, a feature QWERTY phone. The Ice will cost $150, with the Pillar costing $40. Obviously they plan for more in the future, perhaps including the HTC One V, which was also rumored last month.
Via FierceWireless.

Read the full article →

August 10th, 2012 | MVNO | 2 Comments
It's hard for small cellular carriers to draw public attention. Making matters more difficult, they're purchasing their network space from larger carriers, so they have to find ways to truly differentiate themselves. It appears that Jolt Mobile has found such a means: price competition. While they have standard $50 and $60 plans that include unlimited talk and text plus certain levels of data, they've come in low with their simple unlimited talk and text plan. It costs just $35 per month. That includes no data or international minutes — the $40 plan includes 500 international rollover minutes — but this certainly is something to watch for those who need only basic features.

Read the full article →

May 15th, 2012 | MVNO | 2 Comments
Yesterday I read something about Voyager Mobile, a new MVNO of the Sprint network. With few MVNO launches every one seems to be something of an event. Yet Voyager seemed to be onto something. They advertised two plans: unlimited talk and text for $19 per month, and unlimited talk, text, and data for $39 per month. Even better, they planned to sell high-end Sprint Android devices, including 4G devices that use WiMax. They had planned to launch this morning at VoyagerMobile.com, and I was excited to see ho they laid everything out. Unfortunately, the launch did not happen, and it's starting to sound fishy.

Read the full article →

August 8th, 2011 | MVNO | 4 Comments
One aspect of the proposed AT&T/T-Mobile merger that I hadn't heard was from MVNOs. While AT&T doesn't have many MVNO affiliations, T-Mobile does have a few. How will they be affected if this merger receives regulatory approval? At least one T-Mobile MVNO is saying that it would certainly hurt wholesale resellers. IDT, which operates TuYo, has said that "AT&T is not committed to making wholesale spectrum available to MVNOs in its application to acquire T-Mobile, and AT&T does not have a favorable track record in providing wholesale access to its spectrum." While that is certainly true, we did learn last week that T-Mobile's third quarter gains were heavily influenced by third party resellers. That could be incentive enough for AT&T to keep them around, at least for a little while.
Via FierceWireless.

Read the full article →

June 9th, 2011 | MVNO | 2 Comments
It seemed as though the days of the MVNO were behind us. That is, there are plenty in existence now, but we haven't heard of a new one popping up, at least on a major scale, for quite a while. Sprint has always been big on renting its network, though, and it has done it again. They recently signed an MVNO agreement with Lightyear. You might recognize the name, because Lightyear is providing LTE solutions for companies such as Cricket. There's no solid word on what kind of offering Lightyear will have, but it will be interesting for sure, given the current MVNO landscape.

Read the full article →

September 14th, 2010 | MVNO | 5 Comments
When we talk about prepaid we normally mean services that require users to pay for service before they use it. This allows the provider to avoid running a credit check, which is a major hindrance for some potential customers. A cell phone contract is in reality a line of credit, since customers use the service before receiving a bill at the end of the month. But Walmart is going to do things differently. Yesterday they announced an unlimited postpaid calling plan that will rival the services it already sells.

Read the full article →

July 27th, 2010 | MVNO | 37 Comments
If one things gets my goat, it's the repurposing of the English language. Sure, there's room for new words, but we should be exacting when choosing them. After all, we have plenty of words that already mean and describe things. Why add something redundant? For example, I can't stand it that using the word "literally" to mean "figuratively," is actually gaining steam, despite the presence of a word with the same definition. It makes no sense. It appears that unlimited has become another one of these words. We've heard plenty of stories this year about customers having their accounts terminated because they exceeded a data cap, despite having plans that advertise unlimited data. The latest is Simple Mobile, and the details look worse than the others.

Read the full article →

June 14th, 2010 | MVNO | 1 Comment
When the big companies change their plans, it makes sense that the smaller ones follow. Last month we saw T-Mobile add a few plan, including a $50 unlimited plan. We saw a few other companies tweak their plans after that, the latest of which is Simple Mobile, which is an MVNO of the T-Mobile network. They have announced a new set of unlimited plans. As is the fashion, they're tiering the plans, so customers can get a good base prices for the essentials, with options to add on for services like data.

Read the full article →

June 1st, 2010 | MVNO | 6 Comments
Remember last week, when I asked if there was room for another unlimited MVNO? Apparently, the answer is yes. i wireless, an MVNO of the T-Mobile network, has just introduced a new unlimited talk, text, and web plan for $50. That seems to be the target price range for these MVNOs. The company, which acts as a T-Mobile affiliate in Iowa, sells its MVNO plans to a nationwide audience on its website. Perhaps they can conjure some interest in their newest offering.

Read the full article →

May 28th, 2010 | MVNO | 2 Comments
Just a year ago, Zer01 was the talk of the industry. They had picked up the Best of CTIA award from Laptop magazine, and were trucking towards the debut of their $80 unlimited voice, messaging, and data services. There were a few skeptics, but Ben Piilani, chief executive of the venture, continually reassured the public. But then the target July release date came and went, and people wondered. Nancy Gohring did a great job of following the saga, and she now has the latest word. Global Verge, a multilevel marketing firm that had partnered with Zer01, won a $43 million judgment, in no small part because Piilani has dropped off the grid. This has Global Verge wondering if it will ever collect, but the implication is that they will not.

Read the full article →

March 15th, 2010 | MVNO | 1 Comment
A year ago at this point I was busy making appointments for meetings at CTIA in Las Vegas. Many of the services were only tangentially related to prepaid, but one in particular seemed completely in line with our audience. It was called Zer01 Mobile, and it promised to deliver a new wave of unlimited prepaid service. Once I got to CTIA, they were all the buzz. In fact, they had won the Best in Show from Laptop magazine, the presentation of which conflicted with my meeting. At the time I thought I got shut out of a big story. It turns out I did, but not for the reasons I thought.

Read the full article →

February 23rd, 2010 | MVNO | 18 Comments
Nothing wrong with another unlimited services MVNO, right? In November we were introduced to Simple Mobile, a GSM MVNO that appears to run on the T-Mobile network. The company offered two tiers of unlimited services, $40 for unlimited talk and $50 for messaging and data, plus add-ons for additional data and international calling. Those rates are in line with the higher end of the industry, but a number of regional carriers, plus some CDMA MVNOs, undercut those prices. This week, via FierceWireless, we learn that they have improved their offerings.

Read the full article →

December 16th, 2009 | MVNO | 3 Comments
Zer01 Mobile is one of the more disappointing wireless stories of 2009. Earlier in the year, the company hyped its services, claiming to provide unlimited voice, data, and messaging on state-of-the-art phones for $80 per month. The service, scheduled to launch in July, won Laptop Magazine's Best Overall Product award at CTIA 2009. But when the service never took off, the magazine rescinded the award — though Zer01 still boasts the award on its website. The service still hasn't launched, and some disconcerting information emerged over the summer. The story gets worse for Zer01, as a former partner is suing the company for unpaid debts.

Read the full article →

November 17th, 2009 | MVNO | 105 Comments
The competition among prepaid carriers has increased sharply in 2009. Before, there were only a few companies offering flat-rate, unlimited services. But since Boost Mobile introduced its $50 unlimited talk, text, and Web plan, a number of prepaid companies have switched to a similar offering. We've even seen a number of new carriers pop up with a similar offer. The latest, as we learned yesterday, is Simple Mobile. It's an MVNO, and judging by the coverage map, it operates on the T-Mobile network. This is a rarity — I can't recall any other MVNOs using T-Mobile.

Read the full article →

September 30th, 2009 | MVNO | No Comments
At the Prepaid Press Expo this year, one panel I moderated focused on MVNOs in America over the next five years. With so many high profile MVNOs disappearing over the past three years — either through bankruptcy or acquisition from a larger carrier — you might think that MVNOs on the whole aren't a great idea. Recent developments suggest this might not be the case. MVNOs can work, as evidenced by most of Europe, but it has to be under the right circumstances. As these circumstances present themselves in American and other nations with a low level of MVNO usage, we could see an increase in worldwide MVNO patronage.

Read the full article →