Poll
Loading ...
MetroPCS
January 21st, 2015 | MetroPCS | No Comments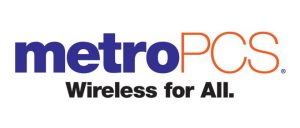 The T-Mobile prepaid brand MetroPCS has unveiled a new rate plan today that definitely pushes up the bar a for other MVNOs and prepaid carriers. Now for a limited amount of time, new customers can get unlimited talk, text and 4G LTE data for $50, instead of the normal $60. The terms and conditions for the plan state that the data will not be throttled, but that they reserve the right to stop data service for 'abnormal usage.' This promotion is scheduled to end on April 5, 2015.

Read the full article →

December 10th, 2014 | MetroPCS | No Comments

One of the reasons that people shift from postpaid contracts to prepaid is to take advantage of better international calling plans. While every carrier and MVNO offers them, they most certainly aren't all equal. Recently, T-Mobile owned MVNO MetroPCS has made a few positive changes to their $10 World Calling add-on. The $10 Mexico calling add-on is available but unchanged.
Effective immediately, the $10 World Calling feature will include:

Read the full article →

November 19th, 2014 | MetroPCS | No Comments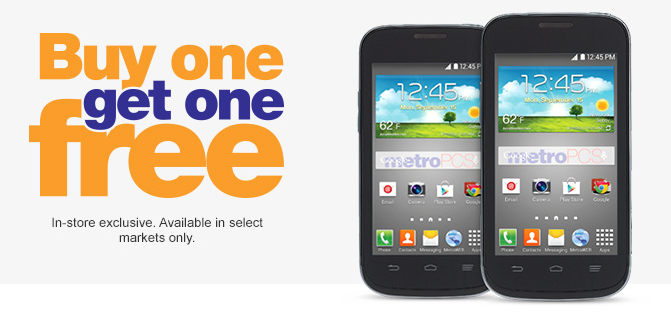 While Thanksgiving is still a week away, MetroPCS and T-Mobile are getting the jump on sales and launching their Black Friday deals a little early. Starting today, MetroPCS customers can take advantage of their new "Buy One, Get One" deal for smartphones. The deal will run through December 1, and is only available in select MetroPCS stores–not online.

Read the full article →

November 19th, 2014 | MetroPCS | No Comments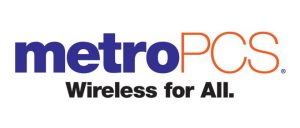 T-Mobile owned MVNO MetroPCS has brought back their popular 4 lines for $100 promotion, with a slight improvement in the data offering for bundled lines. This promotion is only available at MetroPCS stores–not online–and is only for a 'limited time.' The promotional material, unfortunately, doesn't list an end date.

Read the full article →

November 12th, 2014 | MetroPCS | No Comments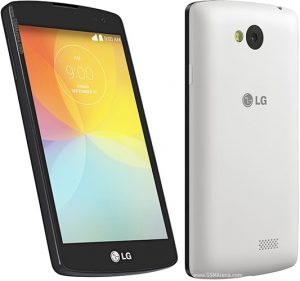 T-Mobile owned MVNO MetroPCS expanded its line of 4G LTE capable devices this week with the addition of the LG Optimus F60. Available now online and at select MetroPCS stores nationwide, this mid-range smartphone will market for $99 after the rebate. Here's what the hardware looks like:

Read the full article →

October 27th, 2014 | MetroPCS | No Comments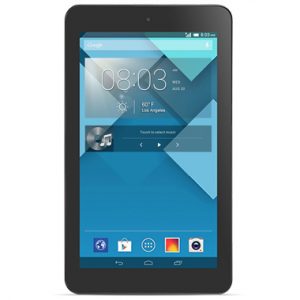 The popularity of tablets might seem like it's waning, but MetroPCS and T-Mobile are attempting to rekindle the fire with an affordable new tablet and three new data plans designed specifically for tablets. Launched on Friday, the Alcatel OneTouch Pop 7 is available for $150 in stores only and will work as a wonderful entry into the world of small tablets.

Read the full article →

October 24th, 2014 | MetroPCS | No Comments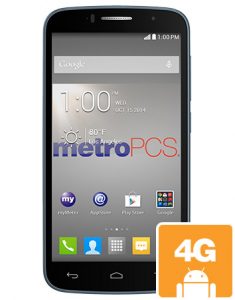 I'm not sure how I missed it, but MetroPCS has finally debuted Alcatel's OneTouch Fierce 2 as of last week. T-Mobile postpaid got the phone last month, but this will make the first transition to prepaid for this affordable entry level phone. The OneTouch Fierce normally retails for $150, but MetroPCS is currently running a deal where customers can get the phone for $50.

Read the full article →

October 14th, 2014 | MetroPCS | No Comments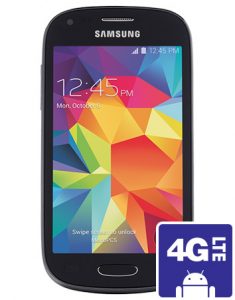 The T-Mobile owned MetroPCS has announced that they will be adding two additional Samsung phones this month to their phone lineup. The Samsung Galaxy Light is available today for $150 and the Samsung Galaxy Avant will be available later this month for the same price point. They currently have a deal going on for $100 rebate off of the Galaxy Light, but online inventory is slightly limited, so you might have better luck going to an actual store.

Read the full article →

September 18th, 2014 | MetroPCS, Prepaid Phones, T-Mobile | No Comments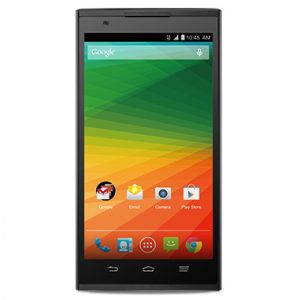 ZTE unveiled a new ginormous smartphone yesterday that is aimed at budget-conscious consumers. Sold exclusively through T-Mobile (with MetroPCS slated to get the phone later this year), the new ZMax is set to be released on Sept. 24 and features a whopping 5.7 inch screen and pretty good specs and a huge battery that is said to last a couple of days on a charge. The ZTE ZMax is expected to retail for $250 without a contract.

Read the full article →

September 10th, 2014 | Boost Mobile, Cricket, MetroPCS, Page Plus, Straight Talk, T-Mobile | No Comments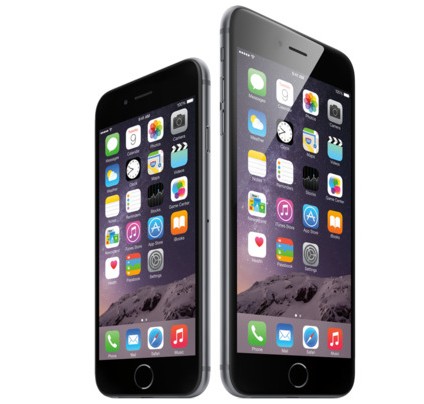 Yesterday, Apple finally pulled back the curtain to reveal the next generation of iPhone: the iPhone 6 and iPhone 6 plus. These flashy new devices have caught the attention of both Apple lovers and phone enthusiasts across the internet, especially with their affordable on-contract price. For the prepaid market, the unlocked no-contract cost can be a little harder to swallow, but never fear–our trusty companies are sure to be offering deals in the coming months so you can get your hands on one of those fancy phones soon.
So, in preparation for the celebration of this exciting new phone, we've rounded up some of the best money-saving iPhone 6 prepaid plans for each main carrier network. You'll want as much data as you can get for the lowest price, and of course, unlimited talk and text is a must so you can tell everyone all about your snazzy new phone.

Read the full article →

September 7th, 2014 | MetroPCS, News | No Comments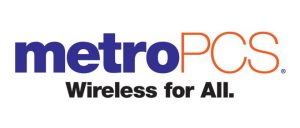 T-Mobile's MVNO brand, MetroPCS is shaking things up again this week with a slew of changes including introducing service to 10 new markets, a solid date to close their CDMA network and double the data for some customers–no doubt in response to Boost Mobile's new data options announced earlier this week.

Read the full article →

August 28th, 2014 | MetroPCS, T-Mobile | No Comments
T-Mobile and their MVNO company MetroPCS will be the first to get Alcatel's two new phones, the Alcatel OneTouch Fierce 2 and the Alcatel OneTouch Evolve 2. Both phones are entry-level smartphone devices designed for new users. Both their prices and features are modest and while it's doubtful they will impress anyone, they will still be functional smartphones. T-Mobile will have the new devices starting September 10, while MetroPCS will get them later this fall.

Read the full article →

August 25th, 2014 | MetroPCS, Prepaid Data Plans | No Comments
T-Mobile's prepaid brand, Metro PCS has announced that they are bringing back WiFi Hotspots on their GSM network. Available for the $40, $50, and $60 plans, the hotspot will cost an additional $5 a month for limited high speed and unlimited slower speed tethering. Depending on which plan you have, you could get between 500 MB and 2.5 GB high speed tethering before experiencing throttling. The data is pulled from the same reserve as your normal plan, however–the $5 only buys you the ability to tether.

Read the full article →

August 7th, 2014 | MetroPCS, T-Mobile | No Comments
T-Mobile announced yesterday that they have finally overtaken rival Sprint in the prepaid wireless market to become the No. 1 prepaid wireless provider in the U.S.. According to the most recent figures, T-Mobile now has 15.64 million prepaid customers, beating Sprint's 15.19 million customers by nearly half a million. AT&T and Verizon are even further behind with 11.34 million and 6.04 million customers respectively.
These staggering numbers come only a short time after T-Mobile rejected a $15 billion buyout from Iliad and abandoned talks with Sprint over a merger. CEO and president of T-Mobile US, Inc., John Legere is ecstatic.

Read the full article →

March 28th, 2014 | MetroPCS | 1 Comment
MetroPCS offers fantastic prepaid unlimited cell phone plans. They use the T-Mobile network to cover 90 percent of the United States. Their customer service has received the highest ratings in several official wireless network satisfaction surveys. Details about the no contract plans are below.

Read the full article →

March 22nd, 2014 | MetroPCS | No Comments
While there are many wireless prepaid card plans, nobody exceeds customer expectations like the Metro PCS "Wireless for All" prepaid plan. In fact, the Metro website features some amazing deals; including a special friends and family discount offers that offers savings of up to $300 per year. The Metro PCS unlimited data, talk and text plan is a great value, say longtime smartphone users who are looking for 4G-ready phones and a service that won't let you down.

Read the full article →

February 11th, 2014 | MetroPCS | No Comments
MetroPCS offers a number of prepaid wireless options for its consumers. There are three options, ranging from $40 a month to $60 a month. MetroPCS also offers frequent promotions to its customers to lower the cost of these prepaid plans.

Read the full article →

November 20th, 2013 | MetroPCS | No Comments
What networks does MetroPCS use?
If you need good mobile coverage it's important to know which networks your service is using. Despite the myth that MetroPCS uses Verizon networks, both carriers actually use Code division multiple access (CDMA) networks to provide coverage to their clients. While Verizon is a larger company than MetroPCS, MetroPCS uses CDMA networks what are known to be more reliable than GSM networks. However, CDMA networks aren't utilized in some countries around the world and because of this, MetroPCS doesn't work in many international countries.
The company launched it's service in 2007 in LA and experienced rapid growth in the successive years. With it's unlimited talk time packages and other services, MetroPCS's CDMA technology is good for clients who want to use their phones in North America or the US. However, clients who need to use their phones internationally might prefer a GSM technology based phone. CDMA and GSM technology differs in three important areas, coverage area, speed and actual hardware.
Before choosing a MetroPCS phone, determine how you intend to use your phone. If you mainly use your phone locally, then MetroPCS's CDMA network will do just fine. However, if you travel internationally, MetroPCS might not work for you as they don't use the GSM network which can be found in most other countries.
If you are comfortable using CDMA networks, then MetroPCS could be a right fit for you. If, however, you prefer GSM networks, then you would be better off using another provider that either uses GSM or offers both GSM and CDMA phones. It's important to note that you cannot use both networks interchangeably as a phone can either use GSM or CDMA at one time. However, if you are US based or located in North America, then MetroPCS could be a pretty good fit for you.

Read the full article →

June 5th, 2013 | MetroPCS | No Comments
While MetroPCS's service plans haven't changed at all since the merger with T-Mobile, it has still gained plenty. Perhaps this biggest gain is a network that covers 100 million additional people. As we learned yesterday, MetroPCS will soon get a chance to expand and reach many of those potential customers. According to a leaked document, MetroPCS will soon offer the Samsung Galaxy Exhibit and the LG Optimus L9, both handsets that T-Mobile has already released. More importantly, they'll begin offering a bring your own device program starting in mid-June, which could open up even more opportunities.

Read the full article →

May 16th, 2013 | MetroPCS | No Comments
While the fundamental services offered by T-Mobile and MetroPCS won't change any time soon, MetroPCS will realize one enormous benefit following the merger. They will cover 100 million additional potential customers by the end of 2014, starting "very quickly" according to T-Mobile CFO Braxton Carter, who previously held the same position with MetroPCS. For a carrier that exists only in select markets across the country, expansion of this magnitude could bring enormous gains. As long as they don't come at the expense of T-Mobile customers, it could be a big, and underreported, win in this merger.
Via FierceWireless.

Read the full article →

April 29th, 2013 | MetroPCS | No Comments
After months of jumping through regulatory and shareholder loops, the T-Mobile/MetroPCS merger has gone through. They'll make it official this Wednesday, May 1. Now that the journalists and analysts have had their field day, we get to the question at the heart of the matter: what does this mean to you, the customer of either MetroPCS or T-Mobile. The answer, in short, is that nothing will change immediately. While the two entities will fall under the same corporate umbrella, they will continue to operate as they have previously. The only small change might be expanded handset availability, but with T-Mobile's limited LTE coverage that might not be a big consideration in the short run.

Read the full article →

April 24th, 2013 | MetroPCS | No Comments
Last month the T-Mobile MetroPCS deal passed regulatory muster, but it still lacked a key component: MetroPCS shareholder approval. Many major shareholders made waves, claiming that the deal undervalued MetroPCS. After some back-and-forth, T-Mobile improved the offer. It was well received, and this morning the MetroPCS shareholders approved the deal. That is the last hurdle before the merger can go through. Expect a bigger announcement soon, with the combined company taking shape in the next few months.
Via Phone Scoop.

Read the full article →

March 21st, 2013 | MetroPCS | No Comments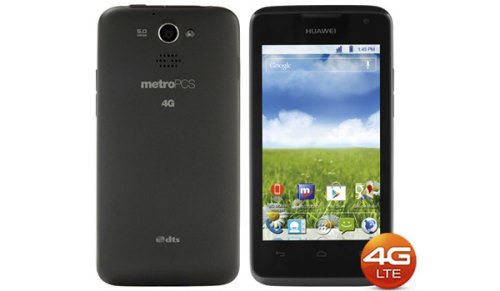 MetroPCS is back with a new handset, the Huawei Premia 4G. As you can expect from its newer handset, it's an Android 4.0 smartphone that features a 1.5GHz dual-core processor with 1GM of RAM. In other words, it's safely to the 2012 standards. That's not a complaint, mind you. It's just putting this into perspective. It features a 4-inch screen and a 5-megapixel camera, so it's pretty much up to standard. Here's the thing: it costs only $150, and you don't have to sign a contract. Given most phones on the market these days, that makes the Premia an exceptional value. You can get it at MetroPCS's website, paired with one of their 4G LTE plans.

Read the full article →

March 7th, 2013 | MetroPCS | No Comments
If not for the Department of Justice interceding in the AT&T – T-Mobile proposed merger, I wouldn't be writing this today. But just over a year ago the DoJ and FCC shot down their deal, leaving AT&T to seek expansion elsewhere and T-Mobile searching for solutions. After many months, they announced their next idea: a merger with MetroPCS. Yesterday we learned that the DoJ won't step in on this one. Their opportunity to pry further into the merger has passed, implicitly signaling that they have no problems should the two parties come to a final agreement. But in this case, the future hurdles appear significant.

Read the full article →

February 8th, 2013 | Consumer Issues, MetroPCS, Virgin Mobile | No Comments
Here's the rub: if you read through the user reviews for our featured prepaid cell phone providers, you might come away thinking that every cell phone company provides horrible customer service. There are some nasty and elaborate tales throughout there. But don't think that those negative reviews represent the overall state of customer service. People who feel wronged are far more likely to leave reviews than those who have received good service. Believe it or not, there are some providers who are pretty good at customer service. According to the latest J.D. Power and Associates study of the wireless industry, MetroPCS and Virgin Mobile rank among the best.

Read the full article →

February 1st, 2013 | MetroPCS | No Comments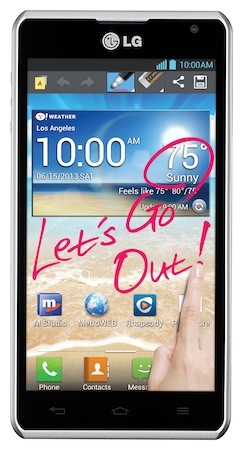 This week MetroPCS unveiled the LG Spirit 4G, the latest touchscreen 4G handset in its lineup. It features a fairly basic style, though it is on the larger side at 4.5 inches. That makes it a good comparable for the 4.8-inch Galaxy S III. IT also features a 1.2GHz dual-core processor, which will do fine for any user. And yes, it runs Android 4.0 Ice Cream Sandwich — it's pretty pointless for carriers like MetroPCS to be offering 2.3 Gingerbread handsets at this point. You can get it now at MetroPCS's website for $199, but that's after a $70 mail-in rebate.

Read the full article →

January 18th, 2013 | MetroPCS | No Comments
There was something conspicuously absent last week when MetroPCS announced changes to the LTE plan lineup. Gone were not only some of the plans, but some of the features associated with the higher tiers. Specifically, there was no mention of the Rhapsody deal MetroPCS had previously offered to its $70 tier customers. Yesterday we got clarification on that point. Rhapsody is still available to MetroPCS customers, but it is not included standard with any tier. Instead it is available as a $5 add-on with any of its plans. That's half price, which should make a good deal for any MetroPCS customer. Interested customers can sign up for Rhapsody through their accounts on MetroPCS's website.

Read the full article →

January 11th, 2013 | MetroPCS | 1 Comment
In the last year or so it seemed as though MetroPCS was greatly expanding the number of plans it offered for its LTE customers. It most recently added a $30 LTE plan, and last April it tinkered with its LTE plans. At that point they had four plans, but this week they announced a reduction to three. The elimination of options does mean waving goodbye to the $30 plan, but that was promotional in nature. The three remaining plans offer MetroPCS customers straightforward options for their smartphone needs.

Read the full article →

December 26th, 2012 | MetroPCS | No Comments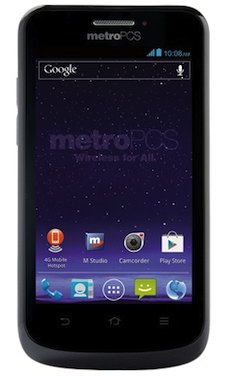 The latest 4G LTE smartphone from MetroPCS is the ZTE Avid 4G, a solidly mid-range handset with some high-end features. The 1.2GHz dual-core processor will appeal to those who want high-end specs, though the 800 x 4800 pixel screen will turn off those seeking a higher definition experience. The Avid does run Android 4.0, which is pretty much required these days. The 4-inch display is large enough, without getting into the gargantuan ranges of the Galaxy SIII and Galaxy Note II. The price is right, too: you can get the Avid 4G at MetroPCS's website for $149.
Via Phone Scoop.

Read the full article →

December 7th, 2012 | MetroPCS | 4 Comments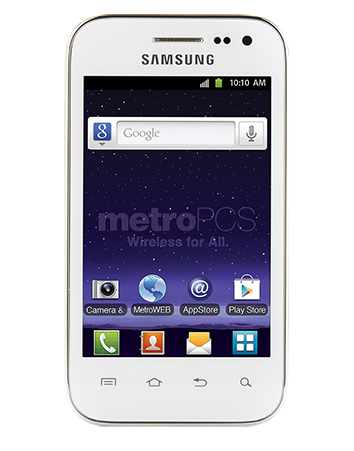 For MetroPCS and Samsung, it was time for an upgrade. Last year they launched the Samsung Admire, a value-based Android handset that was targeted for the back-to-school market. Yesterday they announced the release of the sequel, and it gets a few upgrade. The first comes in name, where the Samsung Admire becomes the Samsung Galaxy Admire 4G. The name begets the 4G LTE upgrade. Also along the ride is the processor, which gets a boost to 1GHz, and the screen, which is a slightly bigger 3.65 inches. It is also compatible with Joyn. The Admire 4G is nothing that will blow you out of the water, but it can still provide value given its price of $169. It is available on MetroPCS's website and retailers nationwide.

Read the full article →

December 4th, 2012 | MetroPCS | No Comments
To kick off November MetroPCS launched a new service: Joyn. It's a pretty simple communications program that allows video chat, BBM-style instant messaging, file sharing, and more. It was previously only available for the Samsung Galaxy Attain 4G, but has now expanded in scope. Customers who own the Samsung Galaxy S III< the Lightray 4G, the LG Connect 4G, Motion 4G, the ZTE Anthem 4G, and the Coolpad Quattro 4G can now hook up to Joyn. That's a big step for the service; without a critical mass of users it's not very effective. Users can download Joyn from Google Play.
Via Phone Scoop.

Read the full article →

November 9th, 2012 | MetroPCS | No Comments
Since T-Mobile is a more nationally known brand than MetroPCS, it sounded as though the merger between the two companies would mean the end for the latter brand. Given recent comments from a MetroPCS executive, though, that does not seem to be the case. CFO Braxton Carter said that MetroPCS will use the new network space from T-Mobile to expand into markets it does not currently occupy. This presents a number of issues, of course, but it also makes a degree of sense, given how both carriers operate.

Read the full article →

November 1st, 2012 | MetroPCS | No Comments
Yesterday MetroPCS released a suite of communications services, dubbed Joyn. These include a messaging service similar to BlackBerry Messenger and iMessage, a video chat service akin to FaceTime, and a content sharing protocol. As with BBM and iMessage, MetroPCS's message service will not count against a user's SMS monthly total — though since MetroPCS offers unlimited SMS on all Android plans it seems to be a moot point. Users can also share videos, images, and files through this messaging service, much like BBM. Like native the native Android contact list, which indicates whether contacts are signed into Google Talk, Joyn will let MetroPCS customers know which of their contacts are currently connected to Joyn. While this service will be rolled out on a more widespread basis in the future, is is currently only available to MetroPCS users with the Samsung Galaxy Attain 4G, which is available on MetroPCS's website for $130.
Via The Verge.

Read the full article →

October 31st, 2012 | MetroPCS | No Comments
It's usually not good news when a cellular provider loses customers in any given quarter. Yet the news that MetroPCS lost more than 300,000 subscribers in the third quarter actually boosted its standing. The reason: 4G LTE services. While Metro's subscriber numbers dipped to 8.9 million, they now boast 1 million of them using 4G LTE services. LTE users provide a higher ARPU for the company, meaning it reported higher net income numbers than the third quarter of 2011. As we learned during the third quarter, T-Mobile has made a bid to acquire MetropCS, though Softbank, which will acquire a significant stake in Sprint, could be poised to make a counteroffer. Given its shift towards more profitable LTE customers, it's no wonder why MetroPCS is in demand.
Via CNET.

Read the full article →

October 24th, 2012 | MetroPCS | No Comments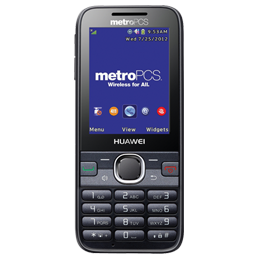 MetroPCS has released a new feature phone, amid its flurry of Android smartphone additions. The Huawei Verge is a basic candybar phone, featuring a 2.4-inch color screen. As with most feature phones these days, there's really not much to advertise. It gets the basic talk and text jobs done well enough, and fits well with Metro's cheaper $40 and $45 3G plans. The Verge is available now for $50 on MetroPCS's website.
Via Phone Scoop.

Read the full article →

October 23rd, 2012 | MetroPCS | 4 Comments
The big news of last week was MetroPCS announcing the availability of the Samsung Galaxy S III. Customers can buy one right now for $500. That might seem steep, but it's $100 cheaper than it costs off-contract with carriers such as Verizon. One of the Galaxy S III's big features is NFC, or Near-Field Communications. Among other features, it allows users to take advantage of mobile payment options. MetroPCS customers will get a chance to try that out: Google has announced that MetroPCS will support Google Wallet, joining Sprint. Galaxy S III customers with MetroPCS can download Google Wallet at Google Play.
Via The Verge.

Read the full article →

October 19th, 2012 | MetroPCS | No Comments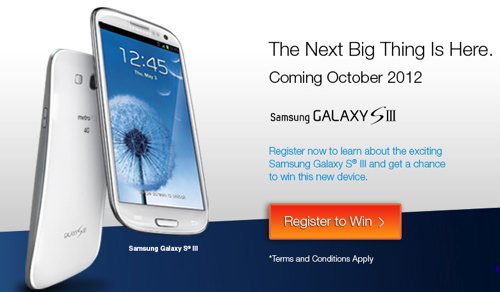 We've known for a while that MetroPCS would eventually offer the Samsung Galaxy S III, one of the hottest smartphones on the planet. Today they announced that it will become available this Monday, October 22. It's no different than any other Galaxy S III model on major carriers, and even runs on MetroPCS's LTE network. It will cost $500, though, which is just slightly less than the off-contract price at major carriers. Again, it is available on October 22 at MetroPCS retailers and on MetroPCS's website.
Via Phone Scoop.

Read the full article →

October 15th, 2012 | MetroPCS | No Comments
This won't help much for people who want to buy online, nor will it help existing MetroPCS customers. But the company is offering a new promotion for new customers who purchase at a retail outlet: a $30 LTE plan. It comes with the standard unlimited talk, text, and data that Metro offers with all of its plans. LTE data is capped at 250MB, at which time customers will be reverted to 1x CDMA speeds (which are terribly slow). The only way existing customers can take advantage is if they activate a new LTE smartphone. The only catch is that there is a $10 fee associated with activation for this plan. It is available now at MetroPCS retail outlets.
Via FierceWireless.

Read the full article →

October 11th, 2012 | MetroPCS | No Comments
Just a quick update: We heard last weekend that Sprint could make a bid for MetroPCS to counter the one made by T-Mobile. As it turns off, they'll pass on that for now. That doesn't meant they'll just let the deal happen. They have a few months before the MetroPCS board votes on the deal, so they can wait for further information to surface. In essence, they've tabled the issue. We can be sure to hear more about Sprint's involvement with this deal in a few months.
Via Bloomberg.

Read the full article →

October 8th, 2012 | MetroPCS | No Comments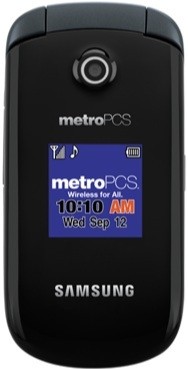 While it might seem like everyone on MetroPCS uses an Android smartphone, that's far from the case. Some choose to take advantage of Metro's cheap unlimited talk and text plans and use basic phones, saving big time over large contract carriers. The Samsung Countour 2 is the latest addition ot that handset. It has all the basics of a flip phone, including color external and internal screens, a 1.3-megapixel camera, Bluetooth, and mobile web. The Contour 2 is available at MetroPCS's website for $59, and pairs well with the $40 monthly plan.
Via Phone Scoop.

Read the full article →

October 5th, 2012 | MetroPCS | No Comments
Just because the T-Mobile and MetroPCS boards have signed off on a deal doesn't mean it will necessarily happen. As we saw with the failed AT&T acquisition of T-Mobile, a number of obstacles can stand in the way. But it might not be the government regulators that stand in the way of this deal. It might be another interested party. A recent report suggests that Sprint is mulling its own offer for MetroPCS, presumably trumping the T-Mobile offer in significant ways. One thing that could stand in the way: the break-up fee in the T-Mobile/MetroPCS deal. If T-Mobile backs out it must pay MetroPCS $250 million, with a $150 million fee if Metro backs out. We could hear more about this as early as next week.
Via Bloomberg.

Read the full article →

October 4th, 2012 | MetroPCS | No Comments
It comes as little surprise that T-Mobile and MetroPCS will try to consolidate network technologies as completely as possible. The last time two incompatible networks combined we got the Sprint-Nextel debacle. A big part of this plan: getting everyone off MetroPCS's CDMA network by the end of 2015. Ideally they'd probably like to get that done ahead of schedule. Not only does it make for a single carrier operating too many cellular technologies, but it's also a long-outdated network. It runs on 1x, far behind even the EVDO standard. The ability to switch to T-Mobile's GSM handsets could also help, though there will eventually be plans in place to sunset that network, too. It's an LTE future.
Via PC Mag.

Read the full article →

October 3rd, 2012 | MetroPCS | 1 Comment
Update: Both boards have approved the merger. It will actually be MetroPCS doing the acquiring, though they will only own 26 percent of the new entity. They'll lose the name, too, as the new company will be called T-Mobile. According to the press release, found via Phone Scoop, MetroPCS plans will "complement T-Mobile's offerings" in some areas, so it's still unclear how they'll proceed in terms of postpaid and prepaid. There will be plenty of details to come about in the next few months, as we await approval from government regulators.
Of all the potential suitors to acquire MetroPCS, T-Mobile seemed the least likely. Sprint is larger and has a greater need to beef up operations, while Dish Network could use MetroPCS to launch a cellular network with instant subscribers. Yet according to a recent report, T-Mobile is indeed the company with the strongest indication towards acquiring or merging with MetroPCS. Ina Fried at All Things D has the report.

Read the full article →

October 1st, 2012 | MetroPCS | 5 Comments
It's going to happen at some point. Whether it happens in the next few months is really the only question at this point. We've known for years that MetroPCS would change forms in some way or another. Back in 2007 we thought they'd merge with Cricket and form a fuller national carrier. Those days seem to have passed, though. More recent reports surrounding MetroPCS involve them being acquired by a larger company. We already heard earlier this year that Sprint nearly acquired MetroPCS, and word is that they're back in the hunt. But there are others at play, and that could cause some changes atop the wireless world.

Read the full article →

September 27th, 2012 | MetroPCS | 1 Comment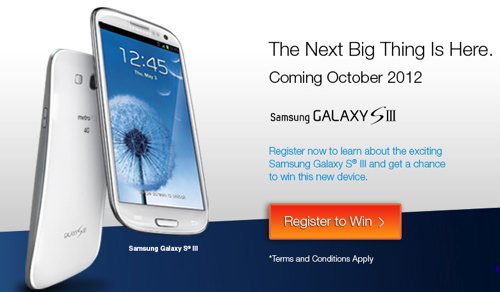 We have known it for over a month now: MetroPCS is going to get the Samsung Galaxy S III. They've gotten the ball rolling this week, adding some details about the launch to their home page. There aren't many, unfortunately, other than MetroPCs will release it sometime next month. They're also holding a contest to win a free S III. All you have to do is hand over some standard personal information to MetroPCS and you'll get your chance. Otherwise you'll have to wait until the release date, whenever it happens to be next month.
Via Unwired View.

Read the full article →

September 26th, 2012 | MetroPCS | No Comments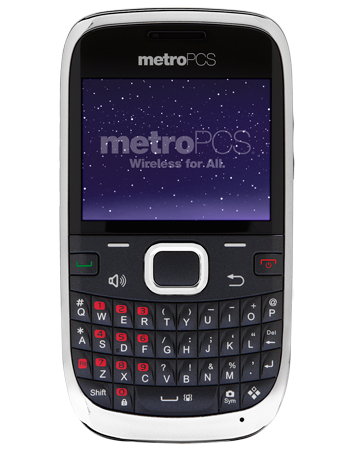 It's not an Android handset, but MetroPCS has added a new handset. The Huawei Pinnacle 2 is a messaging-centric device with its QWERTY keyboard, BlackBerry-style. Other than that it's not a very remarkable new phone, though it does come with the basics such as GPS and a media player. You can also access email on it, though clearly not through the advanced channels that smartphones offer. You can get the Pinnacle 2 at MetroPCS's website for $59.
Via Phone Scoop.

Read the full article →

September 21st, 2012 | MetroPCS | No Comments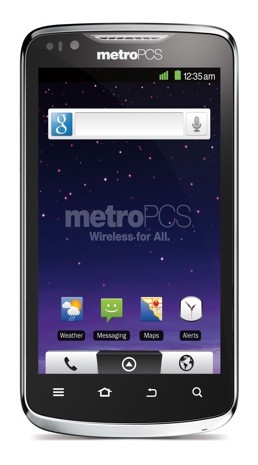 MetroPCS announced another 4G LTE Android handset, the ZTE Anthem. Unfortunately, it doesn't look like a very good one. It runs Android 2.3 Gingerbread, though its 1.2GHz Snapdragon processor suggests it could handle 4.0 Ice Cream Sandwich. Perhaps there will be an upgrade, but that's the issue with phones running older versions: you never know if it's getting the upgrade. We first heard about the ZTE Anthem along with MetroPCS's fall lineup. The only one left is the Samsung Galaxy S III, which is pretty exciting. As for the Anthem, it will cost $219 after mail-in rebate, which seems a bit steep for a handset of its caliber.

Read the full article →

September 4th, 2012 | MetroPCS | No Comments
We welcome you back from Labor Day weekend with a tidbit from Tom Keys, COO of MetroPCS. In an interview with Phil Goldstein of FierceWireless, Keys goes over many company talking points. One thing he does reveal: they're working on bringing Windows Phone 8 into the fold. It does seem that Metro is trying to spread itself as widely as possible, offering a range of handsets that can satisfy large swaths of the wireless market. We'll see what they have in store.

Read the full article →

August 29th, 2012 | MetroPCS | 1 Comment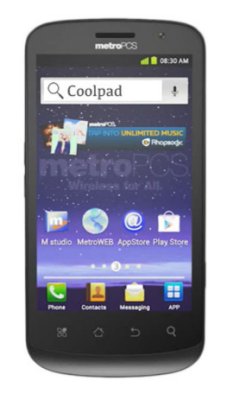 As promised, MetroPCS has kept the string of 4G LTE devices coming. The latest is the Coolpad Quattro 4G, a device we saw earlier this month on their roadmap. It's pretty low-end for modern LTE smartphones, featuring a 1GHz processor, 3.2-megapixel camera, and Android 2.3 Gingerbread. Still, the price isn't all bad, $149.99. You can get it for $100, thanks to a $50 mail-in rebate on the purchase of two 4G LTE devices. You can get the Quattro at MetroPCS stores or on MetroPCS's website.
Via Phone Scoop.

Read the full article →

August 22nd, 2012 | MetroPCS | 1 Comment
It appears that MetroPCS was in a sharing mood yesterday. We already wrote about the LG Motion 4G launch along with the $55 monthly LTE plan. But that wasn't all Metro shared. At a press event in New York they showed some promo material for its fall lineup, which we learned about earlier this month. They are, indeed, testing the Samsung Galaxy S III, which is pretty big for them. They also mentioned a smaller Samsung Galaxy, along with the Coolpad Quattro 4G and the ZTE Anthem 4G. The other two devices mentioned in the original rumor, the Lightray 4G and the Motion 4G, have both been released.
Via Phone Scoop.

Read the full article →