Poll
Loading ...
Cricket
August 24th, 2012 | Cricket | No Comments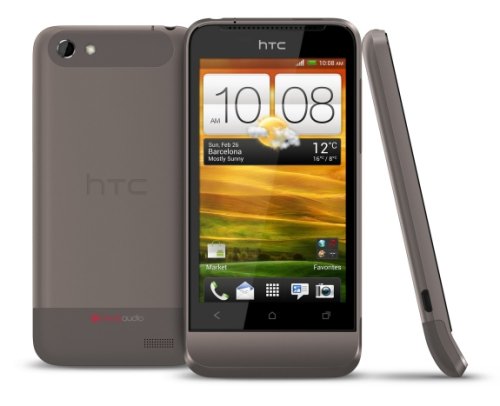 When we heard last week that Cricket was going to form an MVNO with Radio Shack, word was that their first handset would be the HTC One V. This week Cricket announced the One V, but for its own main carrier. It will launch September 2 for $269.99. For a quick review, it's an Android 4.0 device with a 3.7-inch screen. It is also Muve Music compatible. This coincides with word that the Radio Shack – Cricket MVNO, named RadioShack No Contract Wireless, will launch on September 5.
Via Phone Scoop and Engadget.

Read the full article →

August 15th, 2012 | Cricket | 1 Comment
For years Radio Shack has sold wireless services for many prepaid and postpaid carriers, but now they might seek their own offering. A report on Cricket Wireless as the partner. This seems a bit odd, because Cricket itself has MVNO-like features; it rents network space from Sprint in order to serve a larger portion of the country. The handset listed is the HTC One V, which is available through Virgin Mobile. Clearly we need more details before making a judgment on this. Will Radio Shack also take advantage of Cricket's Sprint network agreement?

Read the full article →

August 7th, 2012 | Cricket | No Comments
The second quarter was not kind to Cricket Wireless. The company lost 289,270 customers, which is nearly three times more than the 103,000 they lost in Q2 2011 and far greater than the expected losses. Rival MetroPCS also lost many subscribers in Q2, but actually saw its stock rise due to revenue gains. Cricket came in below revenue expectations, due to what they claim is failed customer retention programs. The blog Seeking Alpha argues that Leap Wireless might explore a sale of Cricket — but remember, they're a blog that seeks page views. It seems like nothing but speculation at this point. But, given Cricket's results this year, a 41 percent reduction of its market value, the speculation isn't too far off base.

Read the full article →

August 2nd, 2012 | Cricket | No Comments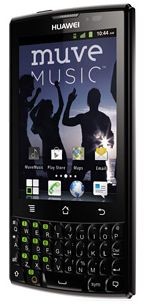 Fans of smartphones with full QWERTY keyboards on the face will find a new friend with Cricket. They just launched the Huawei Ascend Q, a low-level Android handset that looks something like a BlackBerry. It has a slow 800MHz processor (to further remind you of the BlackBerry) and has a screen that measures 3.2-inches. It runs Android 2.3, predictably, so it's still an outdated version of the software. Chances are it will not get an upgrade to 4.0, so rooting the device and using a custom ROM might be the best choice. You can get teh Ascend Q for $140 from Cricket's website.
Via Phone Scoop.

Read the full article →

June 21st, 2012 | Cricket | No Comments
Cricket might have made headlines when it announced it would offer the iPhone 4 and 4S, but that doesn't mean they're turning away from their other smartphones. In fact, they're starting up a new promotion that focuses on their most celebrated service: Muve Music. For the rest of this month they're offering new customers $10 off the monthly rate for Muve Music plans. As long as customers continue make on-time payments, they'll get Muve Music service at $45 for feature phones and $55 for Android phones. Customers who port their numbers from other carriers can also get a discount on a phone.

Read the full article →

June 18th, 2012 | Cricket | No Comments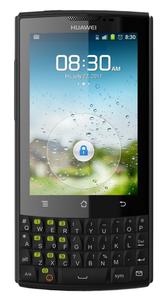 A little more than a month ago we heard the Huawei M660 Android smartphone was headed to MetroPCS. The handset is still coming out soon, true, but Metro will not be its first destination. As it turns out Cricket will be the first to carry the full-QWERTY bar-style smartphone. An announcement could come within the next week or so.
Via Phone Arena.

Read the full article →

June 12th, 2012 | Cricket | No Comments
Kmart isn't the name it once was, but it's still a fairly big player in the big box retail game. Cricket is tapping into that, as they've announced a distribution deal that will put Cricket phones and services into 1,200 Kmart stores across the country. Initially available will be two smartphones, the Samsung Vitality and the ZTE Score, both of which are Muve Music compatible, and two feature phones, the Samsung Chrono and the Huawei Pillar. With distribution now at Target, Walmart, Best Buy, and Amazon.com, Cricket is in a position to reach more consumers than ever.

Read the full article →

June 5th, 2012 | Cricket | No Comments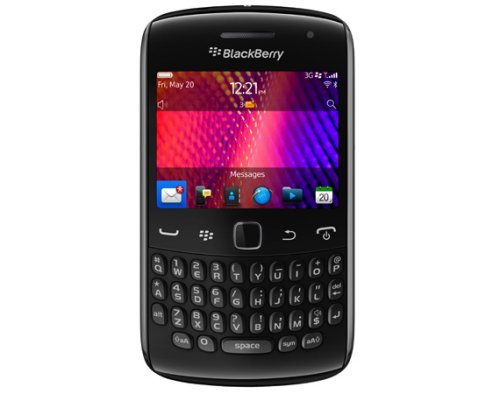 Cricket might have made waves with its iPhone announcement, but it isn't quite done adding handsets. We had heard that they would add upwards of a dozen handsets later this year, but it appears they're getting a head start. The latest announcement: The BlackBerry Curve 9530. Honestly, for those who have liked the BlackBerry in the past, but were frustrated by its lack of progress, this could be a winner. BlackBerry OS 7 is a bit better than its predecessors, and it even contains a usable browser. The specs have also been overhauled, so it doesn't lag like previous models. You can get the Curve 9530 for $199.99 with the $55 unlimited plan at Cricket's website.

Read the full article →

June 4th, 2012 | Cricket | No Comments
We know that carriers that want to offer Apple's iPhone won't do so cheaply. As we mentioned this morning, Sprint is paying $20 billion for its inventory. Cricket, having about 50 million fewer subscribers than Sprint, clearly doesn't have that kind of burden. They're reportedly on the hook for $900 million over three years, though, which is a tremendous outlay. The report, which comes from Phil Goldstein at FierceWireless also contains a limiting revelation for Cricket.

Read the full article →

May 31st, 2012 | Cricket | 1 Comment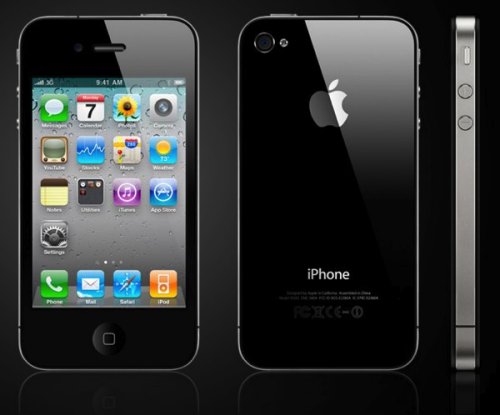 Usually we see low- and mid-tier smartphones head to prepaid carriers. Rarely do we see the highest end phones on the market. Cricket will buck that trend. Starting on June 22, they will offer both the iPhone 4 and the iPhone 4S. True, there are some Android handsets with more impressive specs, but when it comes to phone popularity, the iPhone is second to none. The prices are relatively reasonable as well, though clearly they're higher than other smartphones Cricket offers.

Read the full article →

May 16th, 2012 | Cricket | No Comments
Music aficionados no doubt know the name CD Baby. It is, as they say, "the world's largest online distributor of independent music." Founded Derek Sivers, from whom you can learn a lot, it has grown into a place where independent artists can get their music into the hands of an audience. Now those artists will get an even greater chance, as more than four million tracks from CD Baby will be added to Cricket's Muve Music platform. The independent artists on CD Baby will likely adore the 600,000 — and growing — users of Cricket's Muve Music service. Only a few tracks will be available in the near term, but the entire catalog should be available by the end of 2012.

Read the full article →

May 15th, 2012 | Cricket | No Comments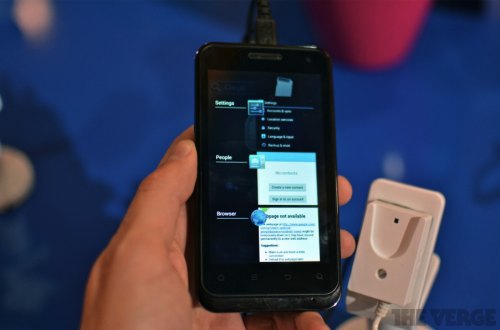 Remember last week when we learned that Cricket would offer upwards of 10 new devices starting this summer? As it turns out, one of them might be the ZTE Nova 4.0 V8000. It's not a high-end Android device, featuring a 1GHz processor with a 4-inch screen. But it does have a gig of RAM and 4GB of internal storage, plus the always-present microSD expansion. Plus, ti will run Android 4.0 Ice Cream Sandwich, which is a big plus. ZTE reps at CTIA 2012 confirmed that it's headed Cricket's way, so you can assume it's part of that new device lineup they promised. There are no further details at the moment, but we'll probably get some soon enough. You can assume Cricket will change the name.
Via The Verge.

Read the full article →

May 14th, 2012 | Cricket | No Comments
Merger and acquisition rumors are nothing new in the prepaid realm. Years ago a month wouldn't go by where we didn't hear someone speculating on a MetroPCs-Cricket merger. In the last few years we've heard little on that front, though. Instead, we hear about bigger companies trying to acquire these regional carriers. Last week we learned that T-Mobile was talking merger with MetroPCS. A few months ago we heard that AT&T was talking acquisition with Cricket. Late last week Reuters published a report restating AT&T's interest in Leap Wireless. The talks were held "in recent months," according to the report, so it's unclear if anything new has developed since February. But given the general lack of spectrum and the value it holds to the biggest carriers, we could see further movement on these fronts. It would not be a surprise to see larger carriers purchase both MetroPCS and Cricket in 2012.

Read the full article →

May 10th, 2012 | Cricket | No Comments
Just a quick note for the late morning. CNET's Jessica Dolcourt, reporting from CTIA 2012, talked with Cricket spokesman Greg Lund, who dropped some interesting news. He mentioned that starting later this summer, specifically July 31, his company will release "upwards of 10 devices." With MetroPCS talking low-cost LTE Android devices, and with Cricket thriving on its Muve Music service, chances are these will be of the smartphone variety. Unfortunately, that means we'll likely see little movement between then and now. But Cricket customers could be in luck come August.

Read the full article →

April 27th, 2012 | Cricket | No Comments
The story with Cricket's Q1 earnings call wasn't so much their numbers as the sense of mystery that CEO Doug Hutcheson instilled. Yes, Leap did add 258,000 subscribers, besting rival MetroPCS. They also note that 62 percent of new handset sales were smartphones, which is a positive sign. But the big part of the announcement was that Leap plans to again overhaul its service plans and handset lineup in the second half of this year. They made a similar move in the summer of 2010. We'll be on the lookout for any rumors or leaks that might unveil what Cricket has in store. Almost certainly the changes will involve LTE; Cricket is currently building out an LTE network.
Via FierceWireless.

Read the full article →

April 23rd, 2012 | Cricket | No Comments
Cricket got some good news over the weekend, as they saw their phones and services enter Target retail stores. This is big news for the regional carrier, which is now carried at a number of big box retailers nationwide, including Wal Mart and Best Buy. Adding Cricket further expands Cricket's reach. This should mean big things especially for Cricket's Muve Music service, which has fueled the company's growth for the past year.

Read the full article →

April 10th, 2012 | Cricket | No Comments
This might get to be a more regular occurrence. Yesterday T-Mobile and Leap Wireless, parent of Cricket, agreed to a spectrum swap that should improve coverage for each company. This isn't the first time we've seen Leap engage in a spectrum swap. Late last year they traded spectrum with Verizon. With little spectrum available for companies to add, many of them are swapping with other companies in order to fortify weaknesses. If you want to see a list of markets affected by the swap, you can check out the original post on CNET.

Read the full article →

April 6th, 2012 | Cricket | No Comments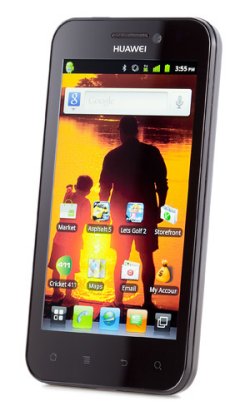 Late last year Cricket introduced the Huawei Mercury, its most powerful Android handset to date. Featuring a 1.4GHz processor and a 854×480 resolution, 4-inch screen, it borders on a high-end handset, which is big for a prepaid carrier. Yesterday Cricket made it even better by making it compatible with its popular Muve Music service. It requires an upgrade to the $65 Muve Music plan, but once customers select that plan they can access millions of songs, which they can download right to the device. You can get a Mercury or upgrade your account at Cricket's website.
Via Phone Scoop.

Read the full article →

March 15th, 2012 | Cricket | No Comments
If you remember the name Clearwire, it's probably in conjunction with WiMAX, the failed fourth-generation cellular technology. They had originally partnered with Sprint to provide those services, but Sprint has since moved on. Clearwire, however, remains in the game. Now they're developing an LTE network, and plan to sell capacity to carriers on a wholesale basis. Cricket has recently signed a five-year agreement with them. This will help Cricket make the transition to 4G LTE, a process that it started late last year with a launch in Tucson, Arizona.
Via Phone Scoop.

Read the full article →

February 21st, 2012 | Cricket | No Comments
Cricket is by no means shy about its success with Muve Music, it's unlimited music plan. In January they sent out a press release touting the 500,000th Muve customer. They also talk about the service at any given opportunity, including analyst calls. A recent such conversation brought to the fore an interesting idea: could Cricket license Muve to other carriers? The answer is yes, though Cricket won't be helping the competition here. Instead they will keep an open mind when talking to foreign carriers, some of which have expressed an interest in Muve. It's just another feather in the cap of what has become a profitable service for Cricket.
Via Wireless Week.

Read the full article →

February 17th, 2012 | Cricket | 4 Comments
Shortly after its bid for T-Mobile fell through, AT&T started seeking alternative sources of spectrum. Unsurprisingly, Leap Wireless was on that list. We heard low level rumblings of interest a month ago, but now it appears that things are at least slightly more serious. According to a Wall Street Journal report, AT&T is talking to Leap and MetroPCS, among others. It's pretty clear that they're in the beginning stages, where they're assessing the market. Given that no available company holds nearly as much spectrum as T-Mobile, we could perhaps see AT&T try to acquire more than one regional carrier. This will probably move slow, as AT&T has reason to be cautious this time around. But don't be surprised to see them make a big splash in 2012, perhaps involving Cricket, MetroPCS, or both.
Via IntoMobile.

Read the full article →

January 11th, 2012 | Cricket | No Comments
Cricket appears to be searching for any possible way to further stretch its spectrum. This could be crucial, with LTE on the horizon. Its latest development: CDMA 1X Advanced for voice calls. That might not sound very advanced, since 1X compared to EVDO is like dial-up internet compared to DSL. But Cricket plans to use this for voice calls, since it can handle them much better than the current CDMA200 1X networks. There are a lot of acronyms in there, but the long and short is that this CDMA 1X Advanced development will lessen the strain on Cricket's network. They currently have only one handset, the Huawei Mercury, but it plans to include it on "all of its new feature phones by the third quarter of 2012."
Via FierceWireless.

Read the full article →

January 9th, 2012 | Cricket | No Comments
Leap Wireless CEO Doug Hutcheson spoke last week at a Citigroup investor event, and he wasn't just blowing the normal smoke. He actually talked about significant changes that could greatly affect how Cricket moves through 2012. The first, via Phone Scoop, is session-based data plans. That is, data usage would come on-demand, rather than as a flat monthly fee. This will help more evenly distribute how much customers pay for data. Those needing more and faster connections will pay more, while those needing less will pay less. Carriers have been reluctant to do this in the past, since it brings unpredictable revenue. But with many companies complaining about a spectrum shortage, this is one possible solution.

Read the full article →

January 6th, 2012 | Cricket | 2 Comments
It seems a little early for earnings reports, but that's what we got yesterday from both MetroPCS and Cricket. Unfortunately, neither fared particularly well in the fourth quarter when compared to the same period last year. Metro added 197,000 subscribers, down from 298,000 last year, while Cricket added 175,000, down from 300,000. In terms of churn both companies stayed relatively level year-over-year, though Cricket appears to have lowered its rate a bit. That wraps up 2011 for both companies, but what lies ahead in 2012 could be quite exciting.

Read the full article →

December 22nd, 2011 | Cricket | No Comments
The clock is running out on 2011, but Cricket came in just ahead of the buzzer. They have officially launched their first LTE market in Tuscon, Arizona. As expected, Cricket is starting by offering a USB modem rather than a smartphone. The device, the Huawei Boltz, costs $149.99. It will work on both Cricket's LTE and CDMA networks. The plans come in two tiers, though both allow users to use 5GB per month. The first provides speeds of 3Mbps (think high-end DSL) for $50 per month, or 6Mbps (slightly slower than cable) for $60. If you're in the Tuscon market you can pick up a modem and a plan at Cricket's website.

Via Phone Scoop.

Read the full article →

December 19th, 2011 | Cricket | No Comments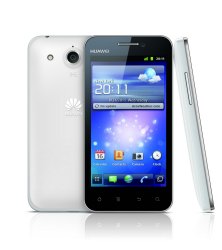 Click for larger

In November we learned of the Huawei Glory, a high-end that was set to hit Cricket before year's end. It features a high-powered 1.4GHz processor, a big 854×480 resolution screen, and an 8-megapixel camera. Today Cricket announced the availability of the phone, now known as the Mercury. Cricket's best Android smartphone is now available for $249.99, and is available with a $55 plan. You can get the Glory and an unlimited plan at Cricket's website.

Read the full article →

December 16th, 2011 | Cricket | 3 Comments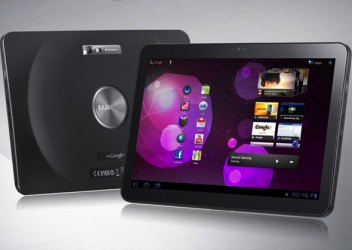 Earlier this year we learned that Cricket planned to begin offering tablets at some point in 2012. Shortly thereafter, though, they decided to back off. This wouldn't be a typical tablet from a cell carrier, with 3G internet connection. Instead it would be a WiFi-only device that works with Cricket's mobile broadband service via a portable hotspot. It's understandable, then, why they backed off; there wasn't a unique value add. Now it appears they will offer a tablet after all, the Samsung Galaxy Tab 10.1. It's available now.


Read the full article →

December 13th, 2011 | Cricket | No Comments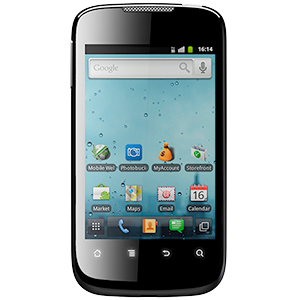 All the way back in July Cricket released a mid-range Android handset, the Huawei Ascend II. It's not much, with a 600MHz processor and a 3.5-inch screen, but at $79.99 it's hard to argue with the value. That value just got even better: the Ascend II is now compatible with Muve Music. This is available for both new and current customers, so those who already picked up the Ascend can still add the service. Since the Ascend II is an Android handset, it does require the $65 monthly Muve Music plan. You can get an Ascend II or sign up for a plan at Cricket's website.

Via Phone Scoop.

Read the full article →

December 1st, 2011 | Cricket | 1 Comment
While yesterday's news of Cricket potentially buying spectrum from the AT&T/T-Mobile merger was a bit more exciting, today's news is still beneficial to Cricket. Verizon and Cricket have agreed to swap some spectrum, pending FCC approval. That will allow both companies to expand their networks. Cricket will get spectrum in Chicago that will allow it to offer LTE services. Verizon will get various blocks from across the country that will aid both its EVDO and its LTE services. It sounds like a win-win for these companies, though Cricket clearly benefits from gaining the ability to launch an LTE network in one of the nation's largest markets.

Via FierceWireless.

Read the full article →

November 30th, 2011 | Cricket | 1 Comment
In terms of expanding potential business, it's been a good 18 months for Cricket. They have new distribution deals to go along with their MVNO agreement with Sprint. It essentially allows them to activate lines nationwide, despite owning spectrum in limited markets. Now there is a report that they could gain even more coverage — and customers. Andrew Ross Sorkin of The New York Times reports that AT&T is talking to Cricket's parent, Leap Wireless, about selling "a big piece of T-Mobile's customer accounts and some of its wireless spectrum." That could prove a further boon for a fast-growing company.


Read the full article →

November 28th, 2011 | Cricket | No Comments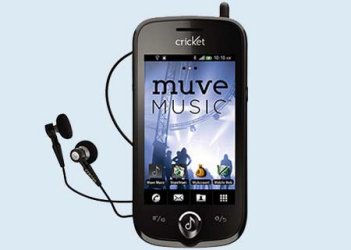 Cricket has recently released the ZTE Chorus, a low-end Android handset that is compatible with Cricket's Muve Music service. It's pretty basic, with a slow 600MHz processor, 3.2-inch touchscreen, and 2-megapixel camera. That said, Muve Music is an increasingly popular services that Cricket has promoted and supported well. It means buying a $55 monthly plan, but at least the phone won't cost that much. After instant discounts it runs just $40. You can pick up the Chorus with Muve Music at Cricket's website.

Via IntoMobile.

Read the full article →

November 22nd, 2011 | Cricket | No Comments
It seems that in the past year Cricket has taken significant steps towards a wider distribution. First it was a deal with Sprint, which now allows Cricket to distribute their service on a national level. The latest is another distribution deal, this one with Amazon.com. Amazon has been getting into the wireless game lately, and often offers some of the best deals in the business. Customers can order the Samsung Vitality and the ZTE Score, both Android handsets with Muve Music, now. The Huawei Pillar is also available. Other handsets will become available in the coming weeks, with the full lineup expected to eventually hit Amazon. This quick search will bring up the current Cricket phones available.

Via Phone Scoop.

Read the full article →

November 18th, 2011 | Cricket | 1 Comment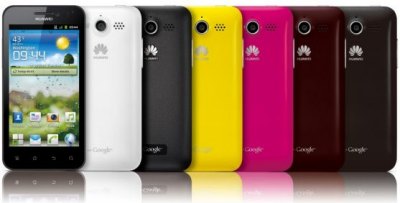 We still don't know when it will hit Cricket, but we know it's coming relatively soon. Over the summer we learned about the Huawei Glory, a high-end Android handset that was going to hit Cricket in November. Well, it's now November, and Huawei has made its announcement. It features a 1.4 GHz processor, so you'll never lack for speed. It's kinda light with only 512MB of RAM, but otherwise it's packed to the gills with high-end features, including a 854×480 resolution screen and an 8-megapixel camera (2-megapixel front-facing). There's no price, of course, but we should see this puppy before year's end.

Via PhoneNews.com.

Read the full article →

November 7th, 2011 | Cricket | No Comments
This morning Cricket announced a set of international calling plans that will benefit both their customers and their friends and families abroad. For $5 per month customers can get a local number in Mexico, which people in Mexico to call them at a local, rather than an international, rate. For $10 customers can add local numbers at 40 other countries around the globe. In addition, Cricket announced two international calling plans. Details after the jump.

Read the full article →

November 1st, 2011 | Cricket | 1 Comment
If you scan the business headlines, you might see something about Leap Wireless, parent of Cricket, losing money. That's one way to look at the issue. The other is to see that they made huge strides in 2011, producing considerably better results than their third quarter in 2011. To wit, they added just 10,000 subscribers, but they lost 200,000 in this period last year. They also reduced churn to 3.8 percent from 5.5 percent. Churn is a key element of any prepaid carrier, and Leap's reduced churn means a lot for their prospects.

At the same time, Leap made an important announcement regarding its future.

Read the full article →

October 20th, 2011 | Cricket | No Comments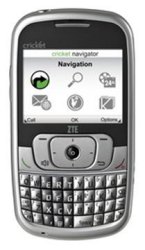 Cricket has added to its feature phone lineup with the full-QWERTY ZTE Memo. It's a very basic messaging phone, featuring a 2.4-inch display above the keyboard, plus a 2-megapixel camera. There's really not much else to go with this. Again, it works best for heavy messagers who don't need much in terms of data. You can score one for $99 at Cricket retailers. It should hit the Cricket website soon.
Via Phone Scoop.

Read the full article →

October 13th, 2011 | Cricket | No Comments
While Cricket has released a number of Android handsets, including the just-announced Samsung Transfix, they've all been of the standard smartphone variety. Their next move will be quite different. The plan, according to senior director of business and product management Sergio Garcia, is to release an Android-powered feature phone. Because Android is a royalty-free operating system, they can use it to keep down handset costs. This will also allow them to offer a low-cost handset compatible with Muve Music that won't require a $65 monthly plan. Instead the feature phone plan will cost just $55 per month. Cricket plans to release this handset before year's end, though they are coy about the specifics.

Via FierceWireless.

Read the full article →

October 12th, 2011 | Cricket | 1 Comment
Another Android handset has debuted with Cricket. This is the Samsung Transfix, a slider handset that is pretty solidly mid-range. It features an OK processor at 800MHz and an acceptable screen size at 3.2 inches. If you're looking for the new new thing, like the Galaxy S II, this won't be your bag. But it will provide basic Android functions for the right price and without a contract. You can grab one now at Cricket's website for $180.

Read the full article →

September 23rd, 2011 | Cricket | 4 Comments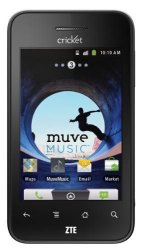 Click for larger
.
Big news today from Cricket, as they're taking the next step in nationwide coverage. Last year they announced a 3G roaming partnership with Sprint, which helped fill out their network and provide customers with more coverage. When I spoke to Leap Wireless executives, though, they said that they had no immediate plans to activate accounts nationwide. That is, only people within Cricket's primary coverage area could activate accounts, though they could use the phones in more parts of the country than previously. Now Cricket has truly expanded. They've partnered with Best Buy to offer handsets across the country. That should give it a leg up on smaller rivals, such as MetroPCS. Even more excitingly, Cricket plans to roll out with other retailers as well, including Walmart and Dollar General.

They've added a new handset as well.


Read the full article →

September 22nd, 2011 | Cricket | 1 Comment
The prospects for Cricket's future could be looking up, as the company announced that 60 percent of new customers in July were smartphone customers. That continues a trend the company has realized for a few quarters now, and could lead to more potent growth in the future. Currently, 27 percent of the company's 5.7 million subscribers use smartphones, and that number could nearly double in the next year. At least, that's the outlook that Cricket executives publicly hold. The increase in smartphone ownership means greater revenue potential, since smartphone customers spend more per month on service than feature phone users. CEO Doug Hutcheson also said that smartphone users are less likely to leave the carrier, which helps reduce churn and keep subscriber numbers higher. This seems like some good news for Cricket as it closes out its fiscal third quarter.
Via FierceWireless.

Read the full article →

September 12th, 2011 | Cricket | No Comments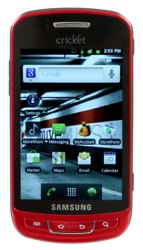 It appears that Cricket got the timing right when releasing the Samsung Vitality. We first learned about the Vitality a few weeks ago, and we knew that it would be the first Android handset to carry Cricket's Muve Music service. Late last week they officially announced the device, and they also had a little surprise to go along with it. They now have over 200,000 subscribers using Muve Music. That might not seem too impressive, but consider that 1) Muve just hit in January and wasn't nationwide until sometime later in the year, and 2) that constitutes nearly 3 percent of Cricket's overall seven million subscribers.

You you can get the Vitality at Cricket's website for $179.99. It requires the $65 Android Muve Music Plan.

Read the full article →

August 31st, 2011 | Cricket | 1 Comment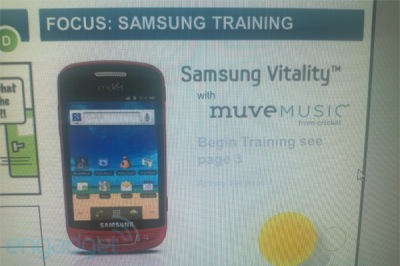 Click for larger, but still grainy, image.
If you look close enough at this screen cap, you might notice something about the Samsung Vitality. It looks an awful lot like the Samsung Admire, which recently launched on MetroPCS. We often see Cricket and MetroPCS pick up the same handsets, so this comes with little surprise. Cricket stands out, however, because it is including its Muve Music service with the Vitality. That is, you can download unlimited songs straight to the device and play them whenever. Combined with Google Music, which works swimmingly with Android handsets, and you'll never be left without tunes. There is no pricing or release date set for the Vitality, but word is that it will require a $65 monthly plan. Is having nearly infinite music worth that price?

Read the full article →

August 25th, 2011 | Cricket | No Comments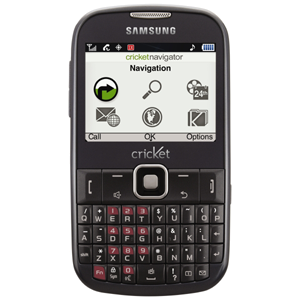 Keeping up its steady influx of new handsets, yesterday Cricket announced the Samsung Comment, which you see above. It's a pretty basic full QWERTY phone, featuring a 1.3 megapixel camera and a music player (with expandable memory). It's more for big time text message users than anything else — anyone who loves data should get an Android, stat. If this one looks familiar, it's because Samsung previously released this handset with MetroPCS, under the name Freeform III. You can get the Comment for $89.99 at Cricket's website.
Via Phone Scoop.

Read the full article →

August 4th, 2011 | Cricket | No Comments
Yesterday we learned that MetroPCS fell short of analyst expectations and its stock took a hit as a result. Now word comes down from competitor Cricket. Their bar was set lower, at just 38,000 subscribers, but they still fell below it. Cricket added 29,000 subscribers in the second quarter, though revenues actually rose and churn dropped. Again, the second quarter is typically slow, and with widespread economic concerns it's understandable why many cellular carriers are missing expectations. We'll see how that turns around during the holiday quarters.
Via Reuters.

Read the full article →

July 15th, 2011 | Cricket | No Comments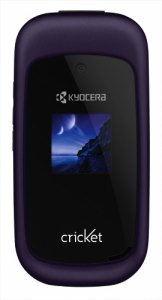 Amid the smartphone frenzy, Cricket is still making sure that customers who need just talk and text still have options. It's a basic flip phone, featuring a 1-inch external display and a VGA camera. It's set to do the most basic features, which will come as a breath of fresh air to some. It also comes at a basic price: $59.99. You can grab it with a plan as low as $35 at a retail outlet or at Cricket's website.

Read the full article →

July 13th, 2011 | Cricket | No Comments
Last year Cricket made a splash by signing a roaming agreement with Sprint. As a regional carrier they need roaming partners so that their customers can use their phones throughout the country, and Sprint provided just that. Yesterday the two companies announced an expansion of that deal to cover mobile broadband services. While Cricket cannot activate service outside of its home areas, and will suspend service for excessive roaming, customers can now get Cricket's mobile broadband without fear of losing coverage. Unfortunately, this also comes with a rate increase. The plans are now 2.5GB for $45, 5GB for $55, and 7.5GB for $65, or $5 per month more than before. You can get Cricket's broadband service, and a broadband modem, at Cricket's website.
Via Phone Scoop.

Read the full article →

July 13th, 2011 | Cricket | 1 Comment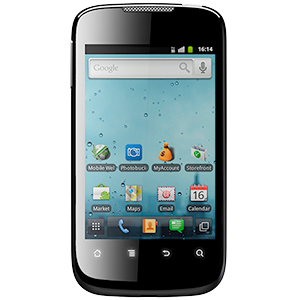 Pictured above is the Huawei Ascend II, the follow-up to the original model that launched on Cricket last October. For some reason I thought we had heard advanced word of the Ascend II dropping, but a cursory search reveals no such rumor. In any case, it's not the highest end Android handset, coming with a 3.5-inch screen, 600MHz processor, and a 5 megapixel camera. It does have Android 2.3, which is the latest version of the operating system for smartphones. The retail price of the phone is $179.99, but you can get it at Cricket's website for $129.99. You'll need at least the $55 Android plan. If you want a deal on the original Ascend, it's down to $109.99.

Read the full article →

June 24th, 2011 | Cricket | 3 Comments
Since I don't live in a Cricket wireless market, I have not seen the commercial referenced in this Philadelphia Inquirer article. Apparently Cricket tested two phones that both they and MetroPCS sell, the LG Optimus (M and C) and the Huawei Ascend. Unsurprisingly, Cricket came out way ahead when tested in the Philadelphia market. There's really no dirty trick involved here. Cricket runs on EVDO, while Cricket runs on 1X. For the non-technical, it means that Cricket's network is necessarily faster than MetroPCS's. There is one addendum, though: this only applies to comparable phones. MetroPCS does have that whole LTE network thing.

Read the full article →

June 23rd, 2011 | Cricket | 1 Comment
Cricket's LTE plans are almost ready. They mentioned a roll-out later this year, and according to VP of device development Matt Stoiber they're on track for just that. The first market will be Tuscon, Arizona. Typically roll-out and test markets are smaller ones, so this does make sense. Cricket is taking a different tack than competitor MetroPCS. The latter started with a shoddy phone when it rolled out its LTE network, and didn't get a real LTE phone until February. Since it already deals in mobile broadband services, Cricket is starting off with an LTE laptop card, the Huawei E397. It will work on both 3G and 4G bands, so Tusconers have nothing to fear. We can expect Cricket to pick up some LTE handsets sometime in 2012.
Via PC Magazine.

Read the full article →

June 22nd, 2011 | Cricket | 1 Comment
It's still a ways from release, but we learned yesterday that Cricket will carry the Huawei Glory. We're used to seeing mid-tier handsets from Huawei, such as the Ascend, but this time around it appears to be in the upper tier of Android handsets. It features a powerful 1.4 GHz processor, which means you'll be blazing through your device. It also includes 2GB of RAM, which makes for an even faster device. At four inches, the screen is also perfect for watching, and streaming, videos. It will run the latest current version of Android, 2.3.3, but will eventually upgrade to the next tier (dubbed Ice Cream Sandwich).
You'll have to wait until November to get it, but when it arrives it figures to be priced at $299.99 or below. That's still a good price for a prepaid Android, especially one as powerful as the Glory. This is the perfect handset for Cricket, since it provides high technology for a reasonable price. I have a feeling it will sell quite well.
Via Electronista.

Read the full article →