Poll
Loading ...
Cell Accessories
October 13th, 2014 | Cell Accessories | No Comments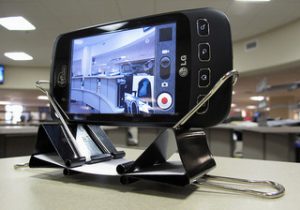 For those of us who are looking to save money with affordable phones and prepaid phone plans, phone accessories are a conundrum. While phone stands and other accessories are really nice to have, it's easy to spend a lot of excess money for something you'll barely use. So, for those of you who want some cool accessories and have a bit of a DIYer in you, here are some of the coolest phone accessories you can make at home! 

Read the full article →

September 24th, 2014 | Cell Accessories | No Comments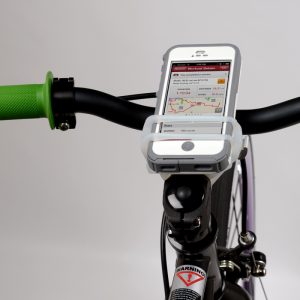 Smartphones are incredibly useful, with calculators, map programs, note taking abilities, GPS tracking, you name it, there's probably an app for that. But, as nice as using your phone for everything can be, sometimes it's hard to juggle your phone and everything else at the same time. If there's a flat surface, no problem–just set your phone down for a minute and you're good. But what if you don't have a flat space? Introducing the HandleBand Universal Smartphone Bar Mount to solve all your cylindrical-mounting troubles!

Read the full article →

September 20th, 2014 | Cell Accessories, iPhone | No Comments
After the record sales of the iPhone 6 and iPhone 6 Plus, some Apple fans might have to wait a bit longer for their phones. So, in the meantime, here are some useful, practical and fun accessories to consider while you anxiously await your new phone in the mail!

Read the full article →

September 13th, 2014 | Cell Accessories | No Comments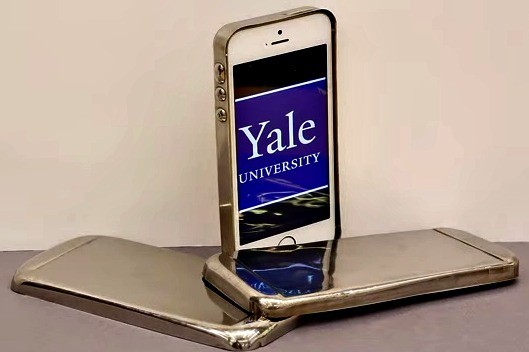 A researcher in Yale has developed a technology that is three times harder than steel, but still lightweight and thin. This new technology is created by super-cooling bulk metallic glass and molding it to whatever form. And the coolest part? This technology might be protecting your phone sooner than you think.

Read the full article →

November 7th, 2007 | Cell Accessories | No Comments
We've long been fans of headsets, at least while driving. We understand that people will never cease talking behind the wheel, so we figure headsets at least make it marginally safer — though we do find it comical when people walk around with them, looking like they're talking to themselves. Anyway, Motorola has released the MotoPure, a new Bluetooth-enabled headset that reduces outside noise so that you can hear calls without disturbance.

Read the full article →

August 23rd, 2007 | Cell Accessories | No Comments
If you're on the run and your cell battery is about to die, there's not much you can really do. Yeah, you might have your charger handy, but first you have to find an electrical outlet, and then you have to find the time to sit down and wait for it to charge. Not exactly an ideal scenario. The Quickie has the answer. It's an ATM-looking devices that offers a 10-minute phone charge for a nominal fee. The company, N5, has just launched its first machines in the UK.

Read the full article →

August 23rd, 2007 | Cell Accessories, Consumer Issues | No Comments
We'll admit that we don't really see the overreaching benefit of having a solar-powered cell phone charger. There are, after all, few places you'll go that will be absent an electrical outlet. But, they say it's environment-friendly, so that could be reason enough to give this device a shot. It's the Solio, and it's only available through Working Assets, a socially- and environmentally-minded MVNO of the Sprint network.

Read the full article →

June 7th, 2007 | Cell Accessories | No Comments
As cell phones are progressively becoming more and more a part of our daily lives, people are finding unique ways to personalize them and companies are developing numerous gadgets and add-ons for them. There are some essential tools that most cell phone users are familiar with, such as home chargers, car chargers, headsets, cases, faceplates, decals and straps. But there are also many other things that you can purchase to get the most from your phone or to just make it as distinctive as possible. The following list of products contains an array of items that vary from the strange to the extremely useful and everything in between. Here now, is a list of the top 12 coolest cell phone accessories that you have to have.
It's close to impossible to buy a new cell phone that doesn't have a camera in it. While there are people who don't see the need for them or don't even want to use them, for the most part they are very popular because they provide a convenient combination. As the quality of the cameras rise, people are starting to use them over their standard digital cameras. The Cellpod is a camera phone tripod for those photography enthusiasts who want a steadier shot from their phone. Attaching your phone is easy and quick to do, and removing it is just as simple. Weighing only two ounces, it will fit in your pocket and can also attach to one of those cell phone belt clips that a lot of people have. For people who take a lot of pictures with their phone and want those pictures to come out nicer, the Cellpod is the perfect accessory.

Read the full article →