Poll
Loading ...
AT&T
August 4th, 2008 | AT&T | 3 Comments
I caught this bit over at Consumerist, and thought it would be of interest to those of you who want to switch to prepaid, but are still stuck with a contract plan. This involves AT&T, so it will only work if you already have them, and are willing to switch to AT&T GoPhone prepaid service. Of course, you might have to be a master negotiator, like the person who wrote into Consumerist.

Read the full article →

May 2nd, 2008 | AT&T | 3 Comments
It seems there's a competition a brewin' in the prepaid realm. The four major players are stepping up their game, as they've all enhanced their offering within the past eight or so months. AT&T is the latest one to give prepaid customers more. The Pay As You Go side of their offering has a new deal: Unlimited MEdia Net. Yes, that means subscribers on the Pay As You Go plan can have the same offering as those on the Pick Your Plan side. It'll cost the same, too, which is $19.99 per month. This is a good thing in more ways than one for not just AT&T customers, but anyone who is looking for an unlimited data plan.

Read the full article →

April 10th, 2008 | AT&T | No Comments
Back in December, AT&T GoPhone ran some ads which I thought were pretty misleading. They kept talking about unlimited talk and unlimited text, but in reality GoPhone is not unlimited. If you pay a dollar per day, yeah, it's unlimited to other AT&T customers. But there's no mention of that. Even in this press release I got today — talking about a new advertising campaign featuring Meatloaf and Tiffany — there is no mention of the conditions under which their "unlimited" plan is limited.

Read the full article →

February 8th, 2008 | AT&T | No Comments
We knew this was a problem for Tracfone. People would go into Wal Mart, Target, wherever they sell prepaid phone packages, and buy a bunch of prepaid phones. Then they take those phones to a shop, modify them, and resell them for a profit. So not only are they making money on another company's product, but they're denying that carrier the services that they expect to come from those prepaid phone sales. AT&T is losing millions off these transactions, so it's doing the America thing: It's suing the resellers.

Read the full article →

January 24th, 2008 | AT&T | 1 Comment
The rich just get richer. Yes, America's No. 1 cell provider just wrapped up a stellar fourth quarter. As we headed into the holiday season, more and more people chose AT&T. Probably because of the iPhone. In any event, AT&T added 2.7 million customers in the fourth quarter. This is the greatest quarterly subscriber increase in U.S. wireless history. They added 2.4 million subscribers in the fourth quarter of last year.

Read the full article →

January 22nd, 2008 | AT&T | No Comments
Openness. It's going to be a buzzword in 2008. Carriers are trying to seem more consumer-friendly by making their networks seem more open to devices and applications. We saw this in late 2007 with Verizon's announcement that they'd allow third-party phones and applications to be used on their network (though the phones still have to pass Verizon's in-house muster). AT&T responded by saying that it has always allowed these kinds of devices on their network, so long as you had an AT&T SIM. Now they've taken it a step further, offering a SIM-only deal which allows you to keep your unlocked phone when you transfer to AT&T.

Read the full article →

January 3rd, 2008 | AT&T, Consumer Issues | 11 Comments
We've gotten a number of emails over the past few weeks asking why our AT&T GoPhone review doesn't mention that they now have unlimited talk and unlimited text. At first, these emails were confusing. Since when did AT&T go the way of Cricket, MetroPCS, and Boost Unlimited? We browsed around AT&T's GoPhone page, but found nothing of the sort.
But then, during a rare occasion where I was watching TV, I saw an AT&T GoPhone ad — incidentally, starring Norm MacDonald and Steve Buscemi — where they advertised unlimited talk and unlimited text. This threw me for a loop for a moment. Watch the commercial yourself and see what you think:

Read the full article →

December 20th, 2007 | AT&T, Ringtones | 3 Comments
It seems everyone loves ringtones. Everywhere we go, we hear some song or another — though sometimes the sound quality is so poor we can't make out which one. It's to the point where we've been noticing in our user reviews that some people won't sign up for a service based solely on the fact that they don't offer a library of ringtones. AT&T, America's most popular cell carrier, has announced the most downloaded ringtones of 2007.

Read the full article →

December 4th, 2007 | AT&T, iPhone | No Comments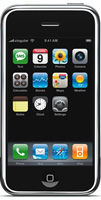 Uh oh. You mean someone already invented that? It seems someone already invented everything, including visual voicemail, a major feature of the iPhone — and one that doesn't work if you unlock it and use it on, say, T-Mobile. Inventor Judah Klausner, though his patent-holding company Klausner Technologies Inc., is claiming patent on the innovation, and is now seeking damages from AT&T and Apple. The estimate: $360 million.

Read the full article →

November 29th, 2007 | AT&T, iPhone | 2 Comments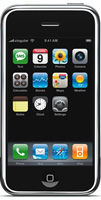 We figured this would happen, but now AT&T CEO Randall Stephenson has made it official: The company, along with Apple, will release a new, faster iPhone next year. This one will function on AT&T's 3G network, which seems to be growing by the day. This is good news for those who decided to play the waiting game with the iPhone rather than rush out and get one of the first generation models. We wonder, though, how first generation buys will react, though, seeing an upgrade offered a year after the original device was released.

Read the full article →

November 16th, 2007 | AT&T | 3 Comments

Traveling to Mexico? Now you can bring your AT&T GoPhone with you. The company announced this week that roaming will be available "as soon as subscribers enter Mexican territory." It will be a seamless transition, and there will be no activation or special plans required. In addition, all features of your AT&T GoPhone will be available south of the border. This might prove convenient for Americans, as Mexico was the top international destination for U.S. travelers in 2006.

Read the full article →

November 14th, 2007 | AT&T | 1 Comment

If you're an AT&T subscriber as well as a customer of Wachovia, SunTrust, Bancorp South, FirstBank, Synovus, Regions Financial Corp, America First Credit Union, or Arvest Bank Group, you'll now be able to view your balances and conduct online bill paying right from your cell phone. The nation's No. 1 wireless carrier has teamed with Firethorn Holdings and CheckFree in addition to these banks in order to brings its subscribers and added convenience. The application is set to be pre-loaded on all new handsets introduced by AT&T later this year. It can also be downloaded to over 30 of AT&T's existing models.

Read the full article →

October 31st, 2007 | AT&T | 1 Comment

No, it's not another antitrust deal. But the Department of Justice is requiring AT&T to ax some of its properties in seven markets in order to gain approval of their Dobson Communications acquisition. The given reason is that as it stands, there wouldn't be adequate competition in some of the areas. These include Kentucky, Missouri, Oklahoma, Pennsylvania, and Texas. There is no word from AT&T on this ruling, but we have to figure that they'll comply. We're sure they were aware of such an issue arising at the time of purchase.

Read the full article →

October 29th, 2007 | AT&T | No Comments

AT&T has made a few small bits of news over the weekend, none worth 400-word diatribe. But certainly worth mentioning, nonetheless. First up is some behind-the-scenes news from their prepaid division (yay, prepaid news!). GoPhone will continue to be hosted by Ericsson, which has provided services for GoPhone for several years now. Three and a half years have been added to the deal, though we're not sure how long the other deal was to last. Basically, Ericsson takes care of hosting, systems integration, day-to-day management, and "charging services," which we take to mean billing. So if you're satisfied with your GoPhone support now, you should continue that satisfaction.

Read the full article →

October 26th, 2007 | AT&T | 1 Comment

Bad news for everyone anxiously awaiting the rollout of AT&T's MediaFlo broadcast TV service. It's now been pushed back to early 2008. Originally slated to debut later this year, the service has run into a couple of bumps in the road. That should be expected. It's tough to hold true to a timeline made back in February, especially when the service is as expansive as MediaFlo. The problem, though, is that the longer AT&T waits, the longer they fall behind. Verizon started offering MediaFlo-like services in March, so AT&T could end up being a year behind it's biggest competitor.
[Reuters]

Read the full article →

October 25th, 2007 | AT&T, iPhone | 1 Comment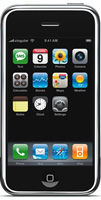 Whoa! This is the first iPhone post all week! Imagine that. We almost went five whole days without mentioning something iPhone related. Oh, it'll happen some day, we promise. Anyway, the news today is that roughly 250,000 out of the 1.4 million iPhones sold aren't connected to the AT&T network. Yeah, we knew that there would be some degree of defection from the "exclusive" AT&T deal, but one in six is rather significant. The news comes right from Apple COO Tim Cook. We're not sure if this means the figure is totally accurate, or if they're spinning it for some reason or other.

Read the full article →

October 22nd, 2007 | AT&T | No Comments

We find antics like this kind of funny. At the annual Association of National Advertisers' conference, there was a session about AT&T and its rebranding from Cingular. As it turns out, Cingular was the more favorably recognized brand. Go figure. This caused Kark Barnhart, managing director of Core Brand Communications, to opine that "They have not been able to transfer the positive equity from Cingular to AT&T, despite a massive marketing campaign. That's a failure of epic proportions." AT&T thinks that he's missing the point.

Read the full article →

October 22nd, 2007 | AT&T | 1 Comment

AT&T subscribers have been waiting a long time for this. Over the past year or so, they've had to watch enviously as their peers who have Verizon and Sprint were able to download full songs right to their phones. Everyone knew it was coming. After all, how long could the nation's largest carrier delay? The wait is over, though, as AT&T and Napster are working together on the carrier's mobile music program. Now you can get tracks from Napster's 4 million-song library right on your phone.

Read the full article →

October 17th, 2007 | AT&T, Consumer Issues | No Comments

This is the kind of story we love to lead with. AT&T has announced that they'll follow Verizon's lead in offering prorated early termination fees, rather than forcing customers to pay a flat rate if they wish to leave their agreement prematurely. This may seem like a small concession by the telecommunications giant, but it's really the least they could do. Flat-rate ETFs are one of the most unfair practices of a contract, and to see it go prorated is a small victory in our minds.

Read the full article →

October 12th, 2007 | AT&T, Virgin Mobile | No Comments
Just a couple of quick hits to round out this marvelous week. First, AT&T lost their president and chief executive of their wireless division. Stan Sigman announced his retirement yesterday. It's not known what effect this will have on the company, though Sigman is staying on to help his replacement, Ralph de la Vega, transition into the position. Sigman's experience was invaluable, though. He started in the industry in 1965 with Southwestern Bell and helped it grow into a juggernaut. We'll see if Mr. de la Vega helps make the wireless division less evil.

Read the full article →

October 11th, 2007 | AT&T, Consumer Issues | No Comments

We just love it when a telecom loses in court. Not because we hate them (we pretty much do), but because they're often trying to stifle the rights of its subscribers. This time it's AT&T, and they were being tried for charging customers for calls made after their phone was stolen. See, normal, reasonable people would say: "Yeah, they should refund the charges. Sometimes it takes people a while to realize that their phone has been stolen." AT&T, though, thought it appropriate to squeeze these customers for thousands in fraudulent charges. Many thanks to the California Attorney General for stepping and and making this situation right.

Read the full article →

October 10th, 2007 | 700 MHz spectrum, AT&T | 2 Comments

Well, this is going to shake up the 700 MHz spectrum auction in January. AT&T, knowing that it would have to pay a premium if in a bid against fierce competitors like Verizon and Google, has struck a $2.5 billion deal with Aloha Partners. This is $2 billion less than the reserve bid set by the government, leaving AT&T plenty of money left over to take part in the auction. However, this move gives them a clear upper hand in their dealings. As much as we dislike AT&T in principle, they made a very astute move with this one.

Read the full article →

October 5th, 2007 | AT&T, Prepaid Phones | No Comments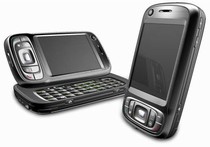 The cell phone industry is abuzz this morning with AT&T's new offering. Normally, we'd hold off on news like this, since it's one of those heavily subsidized phones — to the tune of $150 for a two-year service agreement. However, we'd be remiss to neglect this device. It's the Tilt, and people are starting to really talk about it, despite the price. We'll share some specs after the jump.

Read the full article →

October 3rd, 2007 | AT&T, Sprint | 1 Comment
Oh, AT&T, how we love bashing you. Thankfully, we're not subscribers of theirs, or they might cut us off for it. Yes, AT&T announced a few days ago that it has the right to terminate customers that publicly criticize the company. This we kinda don't understand from AT&T's standpoint. If people complain about you, they're probably thrilled to be out of that stifling contract. The news wasn't taken that well by the public, though, which caused AT&T to recant. They say that they would only pursue those "promoting violence or peddling child porn." Whatever, AT&T; we're still sure that people wouldn't mind if you allowed them to leave for a competitor.

Read the full article →

October 2nd, 2007 | AT&T, iPhone | 1 Comment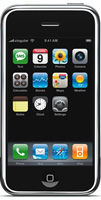 You know the company line by now: Third party applications will not be allowed on iPhones at this time, because of security fears. To the unread mind, this might seem like an acceptable excuse. As Steve Jobs himself said back in January: "You don't want your phone to be an open platform. You need it to work when you need it to work. Cingular doesn't want to see their West Coast network go down because some application messed up." Some people still fought and griped, while others contentedly took Jobs's statement to heart and didn't think much about how limited their iPhones really are. A post we read in the New York Times Bits blog, however, allowed us to form a better understanding of what's going on here. The gist: Third party apps exist elsewhere in the mobile world — even AT&T's mobile world.

Read the full article →

October 1st, 2007 | AT&T | No Comments

Surprising that we didn't catch this news until today. Usually if something comes across the wires late Friday afternoon we have it prepared for Monday morning. This one, though, only caught us recently. It appears that AT&T had a national outage of its messaging services for a bout three hours on Friday. It happened during business hours, so while many personal cell users weren't too agitated by the outage, business users were a bit outraged. And we totally understand; they pay for the service, and a three-hour outage for all messages is quite burdensome.

Read the full article →

September 28th, 2007 | AT&T, Consumer Issues | No Comments

Well, we learned a number of things this morning. First, there's a lawsuit pending against AT&T in West Virginia that is seeking class-action status. Second, we learned that there is, in fact, cell phone service in West Virginia. Finally, and this is the biggest shocker, we learned that there are at least 58,800 people living in the state of West Virginia. Our estimate was off by about 58,000. Anyway, the case regards a "roadside assistance fee" tacked onto each AT&T, then Cingular, bill without the consent of the subscriber. This is another reason to look through your cell phone bill every single month. Apparently, carriers think it's okay to charge you for stuff you don't want or need.

Read the full article →

September 26th, 2007 | 700 MHz spectrum, AT&T | No Comments

Whatever one does, you can expect the other to mimic. So maybe AT&T isn't trying to void the rules of the 700 MHz auction, but they certainly have a problem with the rules imposed by the FCC. Theirs, though, has no thing to do with open-access; it's about the public safety provision attached to a block of the spectrum. It seems that AT&T isn't so much in favor of the part of the rules that says bidders must reach a service agreement with public safety officials in advance of the auction. Failure to do so would preclude a company from bidding. AT&T thinks that this is "an extreme penalty." We think not.

Read the full article →

September 25th, 2007 | AT&T | No Comments

The same day that we ran an article on kajeet, in which we found out that AT&T representatives didn't know about their parental controls program, the company announced that they have suspended the service. Yes, it's a complete coincidence. However, it is noteworthy that AT&T, a huge telecommunications conglomerate, couldn't get this right, while kajeet, a small MVNO that has only been in existence for four years, has seemingly nailed it. So why did AT&T fail with its first go-round?

Read the full article →

September 20th, 2007 | AT&T, iPhone, Verizon Wireless | No Comments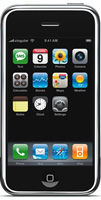 "We have the better network."
"But we have the better phone."
If you want the gist of AT&T and Verizon's little battle since the release of the iPhone, there you have it. The companies have continued to release information — sometimes contradictory to each other — that states their service is doing just fine, iPhone or no iPhone. It's a silly ordeal, really, almost like a bunch of 5th graders competing over who has the better tree house (we totally had the best one when we were in 5th grade). Yesterday, Vodaphone, co-owners of the Verizon network, and AT&T released separate statements regarding the price cut of the iPhone.

Read the full article →

September 19th, 2007 | AT&T, Consumer Issues | 1 Comment

At first glance, the story we read this morning on Seeking Alpha seemed like a simple, easy read on a writer's experience with activating his son's iPhone. After reading two paragraphs, we were thinking "nothing to see here; move on." But we kept going, and we're glad we did. Buried within the author's hellacious activation story is a realization about AT&T that few people know: you might be on the "blue" side, or you might be on the "orange" side. You'd better hope you're orange, because if you're blue, it's going to cost you.

Read the full article →

September 13th, 2007 | AT&T, Consumer Issues | No Comments

What's the key to having the nation's best wireless network? Well, since your everyday, regular consumer comprises about, oh, 99.99 percent of cell subscribers, we're apt to think that general service and customer satisfaction would be the answer. Apparently, we're wrong, at least according to Frost & Sullivan. See, they've selected AT&T as their 2007 U.S. CXO's Choice Award for Overall Best Wireless Service Provider. The people covered by the CXO Choice Award: C-level executives, meaning CEOs, CFOs, and the like. Basically, the highest executives in a company. What's worse is what Frost & Sullivan had to say about the incident.

Read the full article →

September 12th, 2007 | AT&T, Sprint, Verizon Wireless | No Comments
Patents can be a great thing. They ensure that big bullies don't shake down someone who creates something, leaving them with nothing to show for their innovation. However, patent laws in the US are absurdly outdated. The best indicator of that is that there are companies whose only reason for existence is to horde patents and sue people who use similar technology. This is how we feel towards NTP, a technology-licensing company (read: patent hoarder). They sued Research In Motion, creator of the BlackBerry, a few years ago. The case lasted four years and ended with a $612.5 million settlement. NTP is now seeking damages from AT&T, Verizon, an Sprint for their use of a supposedly patented e-mail system.

Read the full article →

September 10th, 2007 | AT&T | No Comments

It looks like the end is near for the AT&T/NASCAR dispute. On Friday, Sprint — the official sponsor of the major NASCAR racing series — reached a deal with Richard Childress Racing which temporarily allowed the team to roll out its No. 31 car with AT&T logos. This will continue through the 2008 racing season, at which point AT&T will gracefully bow out of the NASCAR world, at least as long as Sprint is the main sponsor.
[Atlanta Journal-Constitution]

Read the full article →

September 7th, 2007 | AT&T | No Comments

Lots of AT&T news today, but this one actually has to do with AT&T's GoPhone prepaid service. In conjunction with Citi, "the world's largest provider of credit cards," AT&T has launched two new credit cards, both of which are rewards-driven and carry no annual fee. Now, we're no advocates of credit car usage — it can land you in the financial gutter. But if you're a responsible plastic shopper and have a prepaid account with AT*T, you could reap some benefits.

Read the full article →

September 6th, 2007 | AT&T, iPhone | 2 Comments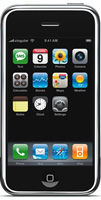 The iPhone is barely two months old, and it has already dropped in price. Hooray! No longer will you have to shell out $600 just to get a phone — a phone that has slow as snails Internet access. And it wasn't a token price drop, either: $200 came off the price tag. They also announced a few other items, including the discontinuation of the 4 GB iPhone. Good move, we say. However, these moves do not come without a catch. They never do.

Read the full article →

September 4th, 2007 | AT&T | No Comments

Today is a big day for AT&T. They're unveiling an exclusive new service that allows parents near complete control over how and when their children can use their cell phones. No longer will kids on family plans have free reign over their phone habits. Parents can now reel them in, setting strict limits on minutes usage, number of text messages, which numbers can and cannot contact or be contacted by their children, and at what times these services can be used. Gone are the days of the unimaginable cell phone bill. Parents can now set limits that will keep said bill in a reasonable range.

Read the full article →

August 29th, 2007 | AT&T | No Comments

Any of you out there live in the New York City area and have AT&T. We know a couple of folks like that. They know we run this blog, so they're constantly complaining to us about their service with AT&T. It doesn't get good reception in many places, and despite what their recently pulled ads claimed, they dropped more than their share of calls. You'd think that in a city like New York, AT&T would make sure to have adequate coverage. You'd think wrong, though. That is, until the US Open comes to town. For that event, AT&T plans to roll out portable Cell Site on Wheels (COW, though we have no idea how it's not CSW) to improve coverage out in Flushing.

Read the full article →

August 28th, 2007 | AT&T, iPhone | No Comments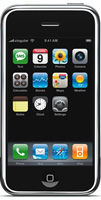 So the iPhone has been unlocked, and there was much rejoicing. However, that feeling of glee has subsided in the days subsequent to George Hotz's act. You see, telecoms don't like unlocked phones; they subsidize them, and if they're unlocked and used on another network, the original telecom loses out — so they say. With both Apple and AT&T fearing a loss of profits from service, they've send their legal teams out to quash any other potential iPhone hackers. The question is, do they have any ground to stand on?

Read the full article →

August 27th, 2007 | AT&T, iPhone | 1 Comment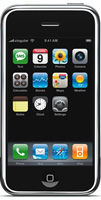 The big news over the weekend was that a college-bound student from Glen Rock, NJ, has managed to unlock the iPhone. Of course, that really only opens it up to T-Mobile, the other major GSM carrier in the US. But it's still a sign of progress. Many in the industry speculated that it would take far longer for hackers to figure out the unlocking process. But it took George Hotz just two months to figure it out. It requires degrees of both software and hardware prowess to work — though there are reports of a software-only lock being delayed for legal reasons.

Read the full article →

August 23rd, 2007 | AT&T | No Comments
We mentioned a few weeks ago that a judge ruled in favor of NASCAR in the case of the No. 31 car logo. A further ruling on Tuesday took that ruling a step further, giving the company a week to remove its logo. NASCAR, of course, wants it off before this weekend's race in Bristol, Tennessee. AT&T, however, figures to seek a reconsideration of the appeal decision, which overturned an injunction set by Judge Marvin Shoob back in May. As we've stated, we're actually siding with AT&T on this one; there is no more Cingular, so why would anyone advertise it? The company, Cingular, is still Cingular; it just has a different name now. Remember, SBC, Cingular's parent company, bought AT&T, not the other way around. Since that specific company had a sponsorship agreement, they should be able to change the car's logo if the company's logo changes, which it did. Yes, we think it's that simple. But things are looking rather bleak for AT&T right now.

Read the full article →

August 23rd, 2007 | AT&T, iPhone | No Comments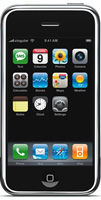 As a savvy consumer, you most likely want to know exactly what you're being billed for. It makes little sense to blindly send a company a check without knowing why the bill is for that specific amount. So yes, to a certain degree, we're on board with itemized bills. However, when those bills reach hundreds of pages, we're more inclined to think that sending an itemized bill might be more of a burden than a convenience. Understanding that way of thinking, AT&T has announced that it will no longer send out bills documenting each time someone uses their iPhone. To which we say: thanks for listening.

Read the full article →

August 22nd, 2007 | AT&T, Consumer Issues | 1 Comment

It's great to be the network with the fewest dropped calls, right? We suppose if we were told that by an independent report, we'd go flaunting it too. That's exactly what Cingular, now AT&T, did, even after it was made abundantly clear that they more likely had the most dropped calls of any network in America. In fact, the report in question actually said that AT&T had a less than optimal network in New York, Chicago, Houston, and Los Angeles. In other words, the largest markets in America. But hey, the words "fewest dropped calls" were used, so AT&T was going to exploit them.

Read the full article →

August 21st, 2007 | AT&T, Consumer Issues | 2 Comments

Yesterday, we shared with you that the 9th Circuit in California ruled that the provision in AT&T's contract that bars class action suits was unconscionable, and that such a case could proceed against them. Today, we bring you the case. It seems that some folks aren't happy with the quality of service they've been getting since Cingular became AT&T. This is America, and in America if something sucks, you're supposed to be able to get your money back!

Read the full article →

August 20th, 2007 | AT&T, Consumer Issues | 3 Comments
Early last month, a judge ruled that the provision in T-Mobile's contract that mandated arbitration was "unconscionable" and "unenforceable." Last week, a judge ruled similarly with Cingular/AT&T's contract, allowing disgruntled customers to band together and sue the company as a class. Or, as Consumerist puts it: "Therefore, lawsuits can proceed against Cingular and go to real court, not monkey court. Hooray!"

Read the full article →

August 17th, 2007 | AT&T, iPhone | 1 Comment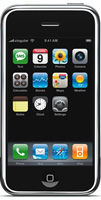 We're big fans of itemized bills. There's a certain level of comfort in being able to go through your activity log and possibly pick out inaccurate items. When we just see a lump sum saying "please pay this amount," we tend to get a bit skeptical. However, there is a fine line between having an itemized bill and having a log of every time we access a data network. That's what iPhone customers are seeing, though: bills of up to 300 pages chronicling nearly every button they pressed during the month.

Read the full article →

August 16th, 2007 | AT&T, Consumer Issues | No Comments

When you purchase something at a retail store and decide to return it, the standard procedure for the store is to take the item back and immediately issue you a refund — store credit at the very least. That apparently isn't the model implemented by Cingular/AT&T. A young man in Pennsylvania returned a $43 cell phone charger back in May, within the 10 day return period, but was not handed a refund on the spot. Instead, he was to receive his refund in the mail within 20 days — and would be charged a $6 restocking fee.

Read the full article →

August 14th, 2007 | AT&T | 1 Comment

Hey, it's been a while since we've seen anything on the AT&T/NASCAR front. That's a good thing in one way, since it gives us time to focus on other aspects of the wireless community. It's a bad thing, though, since we are eager to see how this case will be resolved. We've been firmly in AT&T's corner on this one, arguing that AT&T's buyout of Cingular should give them the right to rebrand any sponsorships. It would be silly to roll out a Cingular car when there is no longer a company called Cingular. However, the 11th U.S. Circuit Court of Appeals didn't agree, saying that AT&T "doesn't have the right to sue NASCAR over a sponsorship disagreement."

Read the full article →

August 13th, 2007 | AT&T, iPhone | No Comments
Remember this story from Friday about AT&T forcing you to create a new prepaid account if you get a new iPhone? As it turns out, Apple is the party to deal with in this situation if you want it resolved correctly. Yes, you can get a new iPhone and keep your old prepaid account. You just have to reach someone who knows what the hell they're talking about.

Read the full article →

August 7th, 2007 | AT&T | No Comments

Much has been made over the public safety portion of the 700 MHz spectrum. Finally, "first response" organizations — police, fire, Coast Guard — will have a network dedicated solely to them so they can communicate during disasters. That's a nice step forward. A further step forward is equipping police departments with similar technology. Down in Raleigh, North Carolina, AT&T has shared its 3G HSDPA network with police to keep them more connected, even when driving their patrol cars.

Read the full article →

Featured Provider
Net 10 Prepaid

Our Rating