Poll
Loading ...
AT&T
January 20th, 2015 | AT&T | No Comments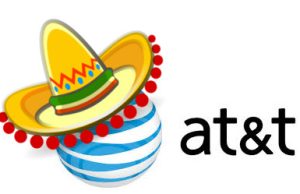 I'm not going to spent a whole lot of time on this, but I found out that yesterday that AT&T has closed their acquisition of Mexican wireless provider lusacell for around $2.5 billion. I'm not really sure how much this is going to effect the prepaid international business, but this acquisition does mark the creation of the first ever North American Mobile Service that covers around 400 million consumers in both Mexico and the US.
"It won't matter which country you're in or which country you're calling – it will all be one network, one customer experience," Randall Stephenson, AT&T chairman and CEO said in a press release.

Read the full article →

January 16th, 2015 | AT&T | No Comments
AT&T has one of the leading networks in the country, and several MVNOs utilize its excellent GSM network. While you can purchase and activate most phones (flagship or otherwise) on the network, not everyone can afford to spend $600 on a new phone. If you're looking for something that's a bit more affordable–meaning $200 or less–and still a good quality phone, then take a look at these top five picks:

Read the full article →

December 18th, 2014 | Alltel, AT&T | No Comments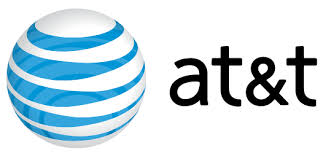 I am not sure if it was reported here or not, but AT&T officially purchased Alltel in September of 2013 for around $780 million. AT&T gained all of Alltel's 585,000 subscribers which were mainly in rurual areas of only six states including more than 100,000 in Georgia, where AT&T itself is based.
That being said, it shouldn't come as much of a surprise that the storefront conversion from Alltel to AT&T is starting in Georgia, where 13 former Alltel locations were revamped and reopened under the AT&T name late last week. But that's not the only change going on in the Peach State. AT&T has also upgraded the former Alltel network to their own 4G LTE network in addition to the local spectrum that Alltel owned.

Read the full article →

December 11th, 2014 | AT&T | No Comments
In May, AT&T launched their Voice Over LTE service, or VoLTE, in select areas across the country, just to test the waters and see how it works. As it turns out, the service was pretty popular even with the limitations of both parties needing a phone capable of HD Voice calls and both parties must be in a VoLTE supported area.
Yesterday, AT&T has announced that they have expanded their VoLTE service to select areas in the following regions:

Read the full article →

December 9th, 2014 | AT&T, Prepaid Phones | No Comments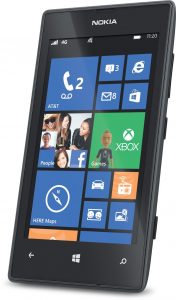 If you've ever wanted to try out a Windows smartphone and you haven't, then you officially have no reason. As of today, Windows has dropped the cost of their AT&T-powered Nokia Lumia 520 smartphone from $60 to $30 with no annual contract. You just can't beat a smartphone at that price.
The Nokia Lumia 520 has some decent hardware specs:

Read the full article →

November 5th, 2014 | AT&T, Verizon Wireless | No Comments
You might remember a couple of months ago, we talked about AT&T doing research on cross-carrier VoLTE calls and speculated that there would be more than a few issues to work out before it would work. However, it appears that AT&T and Verizon are determined to tackle the problem together, and have joined in a brief partnership to make cross-carrier VoLTE a reality. T-Mobile, the other carrier to support VoLTE, doesn't seem to be included at the moment although both Verizon and AT&T stated that they would be willing to work with other carriers in the future.

Read the full article →

October 30th, 2014 | AT&T | No Comments
AT&T's GoPhone debuted two new unlimited plans a few weeks ago, and somehow I missed it (although HowardForums users sure didn't). One unlimited plan is designed for smartphones while the other plan is for basic/messaging phones. I'm not really sure when these plans first debuted, but they look pretty nice–especially the smartphone plan. here are the details:

Read the full article →

October 15th, 2014 | AT&T | No Comments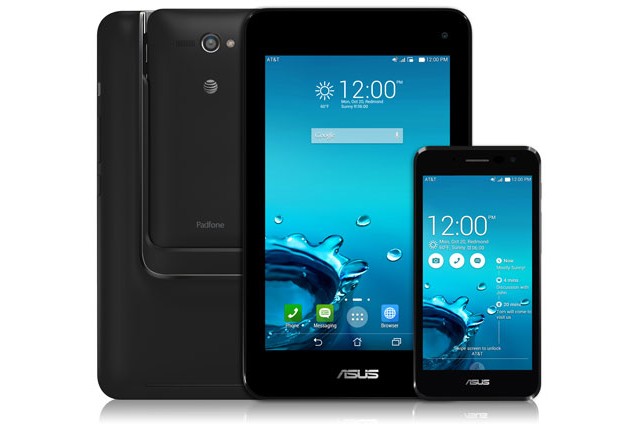 AT&T GoPhone announced today that they will be the exclusive prepaid carrier of the new Asus Padfone X Mini. A sequel to the unusual Asus Padfone X released in June, this device is really pretty unique and will provide more flexibility than most other devices at this price point.

Read the full article →

October 6th, 2014 | AT&T | No Comments
AT&T's prepaid brand GoPhone has announced the expansion of their prepaid phone lineup with the new Alcatel Onetouch C1 smartphone. They currently only sell two Alcatel phones, neither of which is a smartphone. This new addition to their lineup will add a low-cost, lightweight, compact touchscreen smartphone to their relatively small smartphone lineup.

Read the full article →

September 26th, 2014 | AT&T | No Comments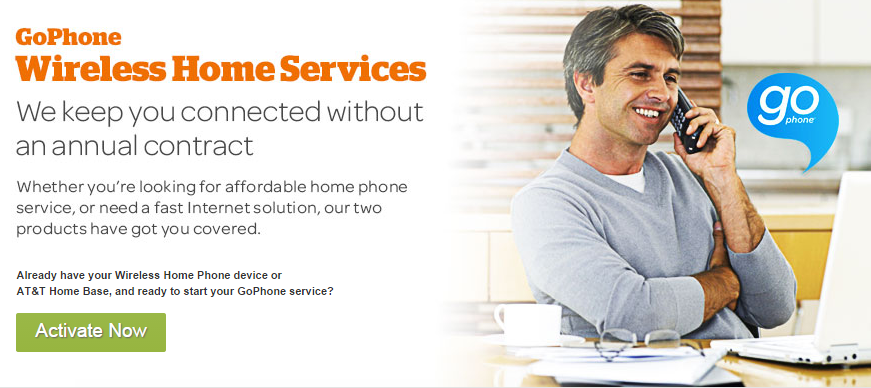 AT&T GoPhone has announced an expansion to their prepaid lineup: a prepaid home phone and internet plan. These no-contract plans are paid on a monthly basis and require the purchase of a Home Base which then users can connect to their home phone equipment and WiFi routing equipment.

Read the full article →

September 17th, 2014 | Airvoice, AT&T, Consumer Cellular, Cricket, Jolt Mobile, MVNO, Net10, Red Pocket, Straight Talk, Telcel Usa, Tracfone | 4 Comments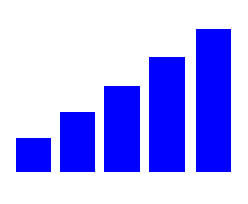 Last week, I posted an article comparing all of the Verizon MVNO coverage maps. Several of them were a little surprising, so I thought that I would go through all of the other Tier 1 carriers and compare maps of their MVNOs to see how they stacked up. While most MVNOs share the prepaid network of their primary carrier, some of them skimp on coverage to cut costs, and very few of them offer roaming in areas with no Tier 1 carrier network coverage.
Today, we have a compilation of the AT&T MVNO maps. Most of them shared coverage with GoPhone, but did not offer roaming (represented by the lighter yellow areas). However, the maps were far more similar than the Verizon MVNO maps we saw last week.
So, without any more ado, here are the AT&T MVNO maps:

Read the full article →

September 14th, 2014 | AT&T, Network Carriers, News | No Comments
Only a few months after several of the main carriers launched their own VoLTE service for making and receiving calls using 4G networks, AT&T is reportedly working towards VoLTE cross-network compatibility. Currently, users with 4G ready phones can only make VoLTE calls to others on the same network. If they can get the kinks worked out, then you might soon be able to make VoLTE calls to anyone on any network.

Read the full article →

August 13th, 2014 | AT&T | No Comments

AT&T is offering customers a $5 rebate when they use auto refill to purchase refills for their prepaid phone plans. To qualify for the rebate, customers must:
have a plan that costs $45/month or more
set up auto refill at the AT&T online payment center
set the auto fill amount to be equal to or greater than $45
must set the refill to a date before your plan expires
the auto refill must be successful.

Read the full article →

August 11th, 2014 | AT&T, Prepaid Data Plans | No Comments
AT&T has three different no contract monthly GoPhone plans designed specifically for tablets, allowing customers to choose how much data they need for their tablet without any obligations. Unfortunately, the unused prepaid data does not roll over, but you can add additional data as necessary. The plans are as follows:

Read the full article →

August 8th, 2014 | AT&T | No Comments
After the most recent update, GoPhone customers can now use myAT&T Account Management Tool to access their prepaid accounts right on their phone instead of going through the old online management tool. With this new update, users will be able to refill their account, change rate plans, add packages, get information on data and voice usage, view up to 6 months of account history and get troubleshooting and tutorial help all from one stop.

Read the full article →

March 25th, 2014 | AT&T | No Comments
AT&T is a major cellular phone and telecommunications provider that has extensive networks and phone towers throughout the United States and other areas. A Mobile Virtual Network Operator or MVNO is a smaller company that offers phone service through utilizing the towers of a major phone provider. Prepaid phone options allow consumers to enjoy low priced cellular phone, text, and data service without a contract, long term obligation, or the potential to run up an expensive and unexpected bill. There are various AT&T MVNO prepaid options to choose from on the market and comparison will help determine the best plan for each specific user.

Read the full article →

February 26th, 2014 | AT&T, T-Mobile, Virgin Mobile | No Comments
Many people find the rigid structure and bloated fee structure of typical cell phone contract plans to be less than ideal for their budgets and phone usage habits. Prepaid phone plans are generally more affordable, and it is easy to tailor them to specific usage needs. Prepaid plans have long been easy to use with basic cell phones, but luckily there are now great prepaid options available for iPhone users as well. Several major phone providers now offer prepaid plans for the iPhone, including T-Mobile, AT&T, Straight Talk, Virgin Mobile, Cricket, H2O, Net 10, Verizon, and Boost Mobile.

Read the full article →

December 9th, 2013 | AT&T | No Comments
Which of the latest smartphones can you use with AT&T prepaid?
AT&T is one of the first carriers to adopt smart phones, and they are still a leader in the industry when it comes to integrating smart phones with their increasingly popular prepaid plans. AT&T Go Phones are an easy and convenient way of having the benefits of a permanent cellular plan with the low fixed price of a prepaid plan. AT&T Go phones are also available in a wide variety of models that include many of the top smart phones on the market. With so many options for smart phone operating system – Windows, Android, and iPhone being the most common – AT&T offers a variety of phones for users of all preferences.

Read the full article →

June 25th, 2013 | AT&T | No Comments
It definitely came as a bit of surprise last week when AT&T GoPhone announced the availability of LTE. Since LTE is a new and premium service, it's assumed that carriers would reserve it for their postpaid customers. Verizon has certainly done this, saying in no uncertain terms that 3G is for prepaid. But AT&T didn't stop with its own branded prepaid service. Last week we learned that they will also offer LTE on its Aio Wireless prepaid brand. This is a company-owned brand, much like T-Mobile owns GoSmart Wireless. Aio will offer LTE along with a new handset, the ZTE Overture, a 4-inch device that runs Android 4.1 Jelly Bean. More information, including available markets, is available on AioWireless.com.
Via Engadget.

Read the full article →

June 18th, 2013 | AT&T | No Comments
*This is what you miss when you skip town for a few days
When we heard last week that AT&T GoPhone was dropping its data add-ons in favor of new plans, you could excuse us for being skeptical. In the past AT&T has taken very consumer-friendly plans and eliminated them wholesale. This time, though, the alternatives look…not so bad. For starters, they're allowing GoPhone customers access to their LTE network. That makes the highest-tier plan much more attractive, which was probably the point in the first place.

Read the full article →

June 7th, 2013 | AT&T | No Comments
If you're an AT&T GoPhone user on the $25 or $50 monthly plan and use a data add-on, you'll soon be out of luck. Currently AT&T offers three tiers of data add-ons: $5 for 50MB, $15 for 200MB, and $25 for 1GB. On June 20, according to a company statement, only the $5 50MB add-on will remain. For its part AT&T does plan to replace those add-ons in the coming weeks, but it's unclear how exactly they will proceed. There is some speculation out there, and it's tough to dismiss, that AT&T will push people both towards their $65 unlimited prepaid plan, which includes 1GB of data, and eventually to their new Aio Wireless brand, which should expand to more markets in the near future. The company left out so many details that it's hard to speculate further, since we don't know what will replace those add-ons. We should know more before they're eliminated on the 20th.
Via CNET.

Read the full article →

May 29th, 2013 | AT&T | No Comments
The movement towards prepaid services, even if the majority of wireless subscribers continue using postpaid, is undeniable. If you need proof, just look at everything the major carriers are doing to keep up. Verizon prepaid has continually upgraded data allotments without increasing costs, and has hinted at an off-brand prepaid service. AT&T GoPhone has adapted well with new packages, and will launch its own off-brand service. The latest move comes on the core GoPhone brand, and will allow customers to access HSPA+ and LTE data, as their handsets permit. Yes, that means more open usage of those high-end handsets on GoPhone service.

Read the full article →

April 12th, 2013 | AT&T | No Comments
It appears that Boost Mobile isn't the only carrier getting into the Mexican calling plan game. Yesterday AT&T GoPhone added similar option. It's not unlimited, but it does allow for 1,000 voice minutes to landlines and mobile numbers in Mexico for $10 per month. As with Boost's plan, this includes calls to other countries such as Canada. The plan can be added only to a $50 or $65 GoPhone plan, and is available starting today at GoPhone's website.
Via Phone Scoop.

Read the full article →

December 31st, 2012 | AT&T | No Comments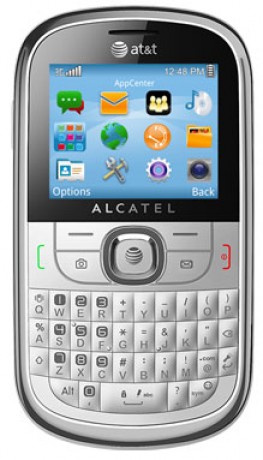 AT&T GoPhone customers who take advantage of unlimited text messaging got another handset option recently. The Alcatel 871a is a bare-bones phone with a QWERTY keyboard and a 2-megapixel camera. It's not yet available on the GoPhone website, but is available on Best Buy's site for $40. The price does seem right for those who want messaging and basic web browsing capabilities.
Via Phone Scoop.

Read the full article →

October 8th, 2012 | AT&T | No Comments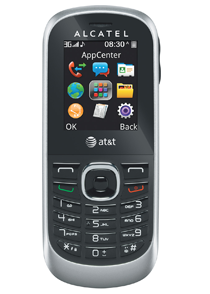 The above-pictured phone might seem as though it's from the ancient past, but really it's the latest addition to the AT&T GoPhone lineup. The Alcatel OT510A is quite a basic handset, featuring the standard 12-button keypad, a color screen, and not much else. There has been no pricing or release date yet announced, but if it's not soon and cheap I'm not sure what the point is.
Via Phone Scoop.

Read the full article →

October 2nd, 2012 | AT&T | No Comments
Around the time it announced its Share Everything plans, Verizon prepaid rolled out a new prepaid smartphone plan: $80 per month for unlimited talk and text plus 1GB of smartphone data. It put one phone up with the plan originally, but a few months later added more phones. It appears that AT&T GoPhone is trying to undercut them on that plan. They recently announced a prepaid smartphone plan of their own — for $15 cheaper while providing the same 1GB of data. It also has a cheapie phone to go along with it: the Fusion 2 for $99. It's an Android 2.3 device with a 3.5-inch display and other features that were big two years ago. Everything's set to hit on October 7th. There seems little reason to go for Verizon's prepaid smartphone plan if you get AT&T service (and can handle the sub-par phone offering).
Via Engadget.

Read the full article →

July 9th, 2012 | AT&T | No Comments
It seems that every company is adding unlimited international texting features to their plans. AT&T GoPhone offers unlimited texting to Canada, Mexico, and 100 other countries for its $50 monthly unlimited plan. Now it's adding that feature to its $25 monthly plan, which provides 250 voice minutes and unlimited domestic text messaging. The option is available for all $25 monthly customers starting now.
Via Phone Scoop.

Read the full article →

April 19th, 2012 | AT&T | 2 Comments
Earlier this month we learned that AT&T was discontinuing data plans for pay-as-you-go users. It appears that was just the first step in their planned changes. Now they've changed their prepaid data pricing tiers. They go into effect on Sunday, April 22. The first provides 50MB for $5 per month. The 200MB plan costs $15, and 1GB of data is available for $25 per month. Again, these are available only for $25 or $50 monthly GoPhone plan customers. Users can upgrade their plan or buy a new GoPhone at AT&T GoPhone's website.
Via Phone Scoop.

Read the full article →

April 9th, 2012 | AT&T | 2 Comments
When Straight Talk and Net10 announced their SIM-only BOYD plans, our thoughts immediately turned to using the iPhone. It appears that now, a few months later, AT&T will make that a bit easier. They recently announced that they will unlock iPhone that are no longer associated with AT&T contracts. More details after the jump.

Read the full article →

April 5th, 2012 | AT&T | No Comments
AT&T GoPhone customers who aren't on monthly plans received an informative text message yesterday, and users flocked to Howard Forums to report the news. According to the message, starting on April 18th users on the pay-as-you-go 10 cents per minute plan will no longer be able to add data packages to their monthly plans. AT&T has three data add-ons: $5 for 10MB, $15 for 100MB, and $25 for 500MB. Starting on the 18th, they'll be available only for monthly plan customers. While AT&T didn't clarify, it does sound as though users can continue paying 1 cent for every 5KB of data used.
Via Howard Forums.

Read the full article →

March 26th, 2012 | AT&T | No Comments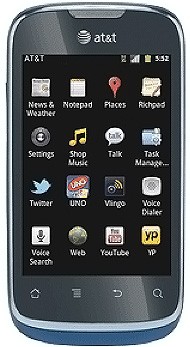 AT&T GoPhone users who want to use an Android handset have a new option. The company recently began selling the Huawei Fusion, a entry-level Android handset. It's on the small side, with an iPhone-like 3.5-inch display — though it's a bit low on resolution at 320 x 480. It does have a 3.2-megapixel camera, though, and it runs Android 2.3 Gingerbread. You can get it now for $124.99 at AT&T's website.
Via Phone Scoop.

Read the full article →

October 12th, 2011 | AT&T | No Comments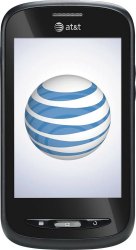 Click for larger

AT&T GoPhone will further enhanced its lineup with the addition of the ZTE Avail. It's the second Android handset that GoPhone has introduced. As with most prepaid Androids, it's nothing special, but it gets the job done with a 3.5-inch touchscreen and a 5-megapixel camera. AT&T didn't mention a processor speed in its press release, so figure between 600 and 800 MHz — in other words, good enough, but certainly not high end. There was no word on pricing or release date, which makes me wonder why they even announced it in the first place.

Read the full article →

September 28th, 2011 | AT&T | No Comments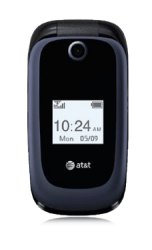 Prepaid customers seeking a cheap handset on AT&T GoPhone will find solace in the ZTE Z221, the newest handset on GoPhone. It's a basic flip model that features a VGA camera, a music player, and little else. It can browse the web, send text messages, and take advantage of most GoPhone services. Its best feature, of course, is the price: $39.99. You can get the Z221 and a GoPhone prepaid plan at AT&T's website.

Read the full article →

September 20th, 2011 | AT&T | No Comments
How far will AT&T go to save its acquisition of T-Mobile? According to a recent Bloomberg report, they're talking about selling off assets to smaller carriers, namely MetroPCS and Cricket. This is in response to the Department of Justice's move to block the deal. Additional spectrum will certainly be of use to Cricket and MetroPCS, but will it be enough to outweigh the negatives that this deal poses for the two companies?


Read the full article →

September 15th, 2011 | AT&T | 1 Comment
As if this title weren't provocative enough — AT&T/T-Mobile merger could put Sprint out of business — it actually undersells the opinions set forth in the post. Boy Genius Report picked up an item from analysis firm Chitika Insights, in which the latter claims that a merged AT&T and T-Mobile could wipe out carriers such as MetroPCS. The combined company, Chitika explains, would cover 51 percent of mobile subscribers, though they do neglect to mention that possible divestitures would probably knock that below the majority point. But all it takes is a few defections to bring them back over, and once a single company has the majority it can call the shots.

There's enough at stake here that I still believe that the merger will go through. That could create an interesting, though possibly destructive, mobile industry in the next few years.

Read the full article →

September 13th, 2011 | AT&T | No Comments
AT&T GoPhone has bookended the summer with a pair of excellent new plans. In June they introduced a $50 unlimited GoPhone plan, which covers voice minutes, messages, and web surfing. Now they've added to their lineup with a $25 plan that includes 250 anytime minutes, plus unlimited messaging. This is something like Virgin Mobile's Beyond Talk plan, which includes 300 minutes, plus unlimited messaging and data for $30 per month (previously $25 per month). It will be available starting September 18th at AT&T's website.

AT&T made a few more announcements to go along with this one, which we'll detail after the break.


Read the full article →

June 22nd, 2011 | AT&T | 3 Comments
Not content with its three unlimited talk and text plans, AT&T GoPhone has announced another one. This one comes in a bit cheaper than the other three, at $50 per month. As with the other plans, it provides unlimited talk and text. In addition, the plan includes unlimited web and unlimited text and IMs to Mexico and Canada, among 100 other countries. GoPhone customers with smartphones can choose this plan and add one of AT&T's data potions, which range from $5 to $25. The odd thing is that this appears comparable to the current $60 plan, so this might amount to a price reduction more than a new plan. It will be available on June 26. You can sign up at AT&T GoPhone's website.

Read the full article →

April 12th, 2011 | AT&T | 3 Comments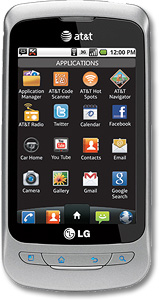 Pictured above is the LG Thrive, an Android smartphone recently announced for release on AT&T GoPhone. It's a standard mid-level Android handset, featuring a 3.2-inch screen, 600MHz processor, WiFi, Android 2.2, and 3G data speeds (up to 7.2Mbps). In addition, AT&T rolled out a new data plan and revised its existing ones. The new one includes 500MB for $25 per month. The old ones are now $5 for 10MB and $15 for 100MB. These plans also get users access to AT&T's WiFi hotspots, which will help cut down on data usage. The Thrive will be available at retail outlets and AT&T's website on April 17th. It will require one of the aforementioned data plans.
Via Phone Scoop.

Read the full article →

March 17th, 2011 | AT&T | No Comments
When do you get charged for a prepaid minute? That will depend on the carrier. Each one has a set of rules it implements when determining billing practices. You can find these in your customer agreement, though I've yet to meet someone — other than a wireless professional — who has ever read one. If there is one takeaway from Christina Bonnington's recent story on Wired.com, it's that you should look for this provision. Otherwise you might be getting charged for airtime when you're not even connected to another user.

Read the full article →

November 19th, 2010 | AT&T | No Comments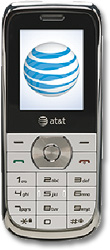 If the phone above doesn't appear all that impressive, well, it's not. It's your run of the mill candybar handset. Made by ZTE, the R225 has really no advanced features. It's for the cell phone user who wants to talk and text but little more. It can access the mobile web and access messaging services such as AIM, Windows Live, and Yahoo! Messenger. The simple handset has a simple price: just $20. You can get the R225 at AT&T's website.
Via Phone Scoop.

Read the full article →

October 20th, 2010 | AT&T | No Comments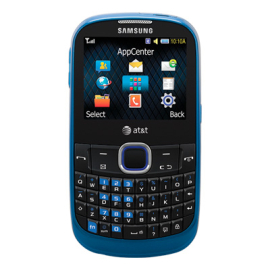 I'm not sure how long ago AT&T GoPhone made available these two Samsung handsets, but they're ready for the buying right now. The first, pictured above, is the SGH-A187, which is a low-end QWERTY device. It's basically a messaging phone, though you can take advantage of GoPhone's data allotment with the web browser. It also has a 1.3 megaplixel camera. The A197 might be a higher model number, but it's just a basic flip phone with a VGA camera and little else. You can get the A187 for $79.99 and the A197 for $49.99 at AT&T's website.
Via CNET.

Read the full article →

October 1st, 2010 | AT&T | 3 Comments
Starting on October 3, AT&T GoPhone will offer new rates for its unlimited plans. They will keep both the pay-per-day unlimited plan and the monthly version, but will make changes to both. The per-day plan — Unlimited Daily Talk and Text — will now cost $2 per day, down from $3. Users will only pay the $2 fee on days they make or receive calls, use IM, or send a message. The monthly plan will remain a flat $60 per month, but will now offer the option to add 200MB of data for an extra $15 per month. It also looks like the basic rate is now 10 cents per minute, down from 25 cents. Previously you had to pay $1 per day to get the 10 cents per minute rate. It appears that is no longer the case.
You can get the new GoPhone rates on Sunday at an AT&T outlet or on AT&T's website.

Read the full article →

September 16th, 2010 | AT&T | No Comments
There was a time when AT&T had the king of prepaid data plans. For the same $20 monthly fee it charted postpaid users, AT&T allowed prepaid users to hook up a smartphone and pay by the month. Not long after the iPhone's release they discontinued it and came back with far less attractive plans: $19.99 for 100MB and $4.99 for 1MB. Still, for someone who wanted a quick data bundle it was serviceable. But then AT&T made it policy to not allow iPhones on prepaid. Thankfully, there is a way around this.

Read the full article →

August 9th, 2010 | AT&T | No Comments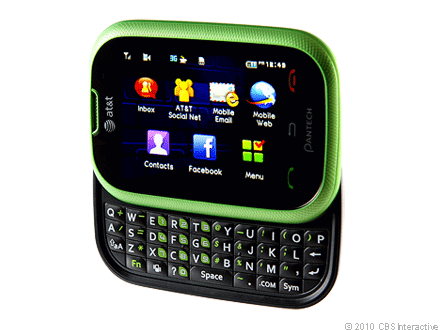 Via Howard Forums we get a look at the Pantech Pursuit, a phone apparently headed for the AT&T GoPhone lineup. It has been available on postpaid, but as this Radio Shack listing notes, it's ready for GoPhone. The full-QWERTY slider has a 2 megapixel camera, media player, and runs on the 3G network. It looks like it's available only in Radio Shack stores for now, and they don't list the price on the website. On contract it cost $50 on contract.

Read the full article →

June 21st, 2010 | AT&T | 29 Comments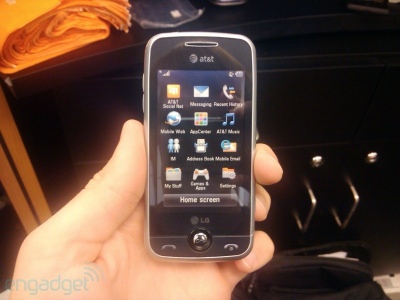 On Friday Engadget found a shot of a new LG handset, the prime, which it later found out was headed for AT&T GoPhone. Yesterday afternoon a Howard Forums user pointed to AT&T's website, on which the Prime appeared. It's an all-touch model that features a three-inch screen at 400 x 240 pixels, a 2 megapixel camera, and multimedia capabilities — including AT&T Mobile Music — with the capacity to hold a 16GB microSD card. It doesn't appear that this one will run on 3G, though that's not a huge issue for AT&T prepaid. You can get it for $99.99 at AT&T's website.

Read the full article →

June 16th, 2010 | AT&T | 3 Comments
AT&T, by most accounts, is not big on prepaid. They do recognize its prominence in the market, but as a market leader the company is more focused on postpaid data services. It's tough, really, to think about AT&T without thinking iPhone at the same time. Problem is, the iPhone has caused massive traffic on AT&T networks, especially in urban areas, and apparently that has affected voice quality. (Though voice and data run on separate channels, the overall network can suffer when one part is overloaded.) Prepaid customers, however, care not for the iPhone users. They want voice services. So what is AT&T doing to remedy the issue?

Read the full article →

June 15th, 2010 | AT&T | 4 Comments
One of the saddest moments I can remember in the history of this site is when AT&T announced that it would no longer support its prepaid data plans, which included the $20 unlimited prepaid data plan. I knew plenty of people who used their unlocked GSM smartphones with this plan, but, as with any good deal from AT&T, it was not meant to last. The company first eliminated the plans, and then came back with a set of new, lower-limit plans. Now we learn, via PhoneNews.com, that AT&T will offer prepaid laptop data plans. It should come as no surprise that they're quite expensive.

Read the full article →

May 3rd, 2010 | AT&T | 8 Comments
While other carriers are adding and modifying their prepaid offerings, AT&T GoPhone has discontinued its Pick Your Plan service (via PhoneNews.com. They will continue focusing on their pay-as-you-go options, including the $60 unlimited talk and text plan. This has already gone into effect, so if you want to sign up for AT&T prepaid it will have to be with their 25 cents per minute rate, a dollar a day for 10 cents per minute, or the $60 monthly unlimited plan.

Read the full article →

April 22nd, 2010 | AT&T | No Comments
Earlier in the week we presented some analysis which showed that both AT&T and Verizon would report adding more prepaid users than postpaid in the first quarter. We got the first confirmation yesterday, as AT&T reported its quarterly earnings. The company added a record 1.9 million subscribers in the first quarter, though only 513,000 were postpaid. That means, on net, AT&T added almost 1.4 million prepaid subscribers. That seems like a pretty significant number. While CEO Randall Stephenson continued emphasizing the company's focus on postpaid, he admitted that prepaid will likely continue to outgrow postpaid going forward. Two years ago it was pretty difficult to imagine such a development.

Read the full article →

October 23rd, 2009 | AT&T | 3 Comments
AT&T was the first major cellular operator to announce its third quarter results, and with good reason. They exceeded most analysts' expectations, adding 2 million wireless customers for the quarter. Pertinent to our niche, 641,000 of them were prepaid, or 32 percent of the total. That's particularly strong for AT&T, which isn't known for its attractive prepaid plans. They did add a $60 unlimited talk and text plan, but that didn't come until this month, so it wasn't available for even one day of last quarter. With this new plan, combined with the normally expected sales boost in the fourth quarter, AT&T could see even bigger prepaid gains from October through December.

Read the full article →