Alltel
February 24th, 2015 | Alltel, AT&T | No Comments
As you are probably aware, AT&T purchased Alltel in September of 2013 for around $780 million. AT&T gained all of Alltel's 585,000 subscribers which were mainly in rural areas of only six states including Georgia (which was rebranded to AT&T in December) and North Carolina.

Read the full article →

December 18th, 2014 | Alltel, AT&T | No Comments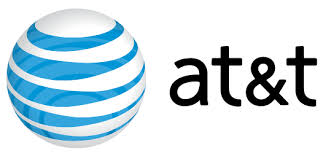 I am not sure if it was reported here or not, but AT&T officially purchased Alltel in September of 2013 for around $780 million. AT&T gained all of Alltel's 585,000 subscribers which were mainly in rurual areas of only six states including more than 100,000 in Georgia, where AT&T itself is based.
That being said, it shouldn't come as much of a surprise that the storefront conversion from Alltel to AT&T is starting in Georgia, where 13 former Alltel locations were revamped and reopened under the AT&T name late last week. But that's not the only change going on in the Peach State. AT&T has also upgraded the former Alltel network to their own 4G LTE network in addition to the local spectrum that Alltel owned.

Read the full article →

April 18th, 2008 | Alltel | 1 Comment
It was barely a month ago that AT&T settled a suit over content billing. Now Alltel is falling under fire, though the specific details of the suit are not immediately available. All we know is that the case is over Alltel "systematically, repeatedly and without authorization, billing its customers for purchases and services not agreed to by those customers." This makes it sound very much like the AT&T case.

Read the full article →

January 29th, 2008 | Alltel | 4 Comments
I neither live in Minnesota nor have Alltel, so I have no way to verify this. It appears, though, that Alltel's network has been out in Minnesota for quite some time. You can still send and receive text messages, and even receive calls. The problem, apparently, is outgoing calls. A couple of people wrote into Consumerist to describe and verify the problem. The mainstream media has yet to pick up on this, which is strange, because they seem to love reporting outages. So I'm not quite sure how widespread this is.

Read the full article →

January 9th, 2008 | Alltel | No Comments

As we learned last week, Verizon sued Alltel for false advertising. It was over one of those My Circle advertisements, where the Big Four carriers are depicted as nerdlings, while the Alltel dude is buff and manly and stuff. Apparently, in one of the commercials, they not-so-subtly imply that in order to change your rate plan mid-contract with Verizon, you have to extend your contract. Not so, or at least not so since October of 2007. Verizon sued over this matter, but a U.S. District Judge in Richmond, Va. denied the matter.

Read the full article →

January 3rd, 2008 | Alltel, Verizon Wireless | 1 Comment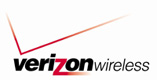 My first instinct was to place this at our postpaid sister site, but since I already covered a false-advertising-related issue earlier today, I figured why not talk about it here. You know those Alltel "MyCircle" commercials? The ones where the Alltel rep is a blonde playboy, and his competitors — the Big Four — are nerdy underlings. Apparently, there's a commercial where the Verizon nerd says something about having to extend your contract when changing calling plans. As we learned earlier this year, that is no longer the case.

Read the full article →

November 15th, 2007 | Alltel | 4 Comments

We're not parents, so pardon us if we don't agree with many parental views that they should know where their children are at all times. Yes, we're talking about location tracking, a service that Alltel has just launched. Once parents equip their children with the LG AX8600, the Samsung U520, or the Samsung R510 'Wafer', they'll be able to see every place their child visits, right from their own mobile phone or even from their home computer. No, we're not big fans of this.

Read the full article →

November 7th, 2007 | Alltel | No Comments

So Alltel had a big announcement yesterday, though we're not quite sure how it ties into mobile phones. They mention twice in the press release that they're America's largest cellular network. But we see no mention of integrating this new application into their phones. It's called HazMasterG3, and as you can probably glean from the name, it helps identify various hazardous materials. This is intended for law enforcement and public safety officials.

Read the full article →

November 5th, 2007 | 700 MHz spectrum, Alltel | No Comments

It seems that TPG Capital and GS Capital Partners, the companies that bought Alltel earlier this year, have some brains behind their piles of money. Instead of going in and messing with what was working, the newly-annoited bosses of the company (though the deal still won't close for two weeks, give or take) are maintaining the status quo. Management will almost all stay in place, though with a bit of role reassigning. Oh yeah, and they'll be bidders in the 700 MHz spectrum auction.

Read the full article →

October 22nd, 2007 | Alltel | No Comments

It was a good quarter to be Alltel. In their report released on Friday, the carrier said it had added a net 205,000 subscribers in the quarter, shattering most analysts' forecasts. Alltel is also happy announce, though we're a bit saddened by it, that they lost 8,000 prepaid customers. Why are they happy at this? Because that means they added 213,000 postpaid customers. You know, the ones who are under service agreements. That means guaranteed money for Alltel, and we all know that carriers value that far greater than their prepaid counterparts.

Read the full article →

October 19th, 2007 | Alltel, Prepaid Phones | No Comments
We used to love it when new phones were released. Believe it or not, there was a time when a new phone, you know, differentiated itself from its competitors. Like when the RAZR came out. Man, there was so much hype behind that, and it really wasn't matched until the iPhone. Anyway, Alltel is releasing the MOTORKR Z26m, a phone that looks a lot like other phones on the market. Yes, it's a slider, which is a nice break from flip phones. The only difference, as we see it, is enhanced music capabilities, including built-in XM Radio.

Read the full article →

October 15th, 2007 | Alltel | No Comments

Okay, so we were a bit critical of Alltel's deal with Boingo, which provided the cell carrier with WiFi services. If they don't have WiFi phones, we asked, why would they do this? Well, they answered us today. They're now bundling their WiFi and EV-DO internet services to provide more complete broadband coverage to their subscribers. Not through their phones, though, but through their laptops. And what is a laptop if not an enormous smart phone? (Just kidding.)

Read the full article →

October 10th, 2007 | Alltel | No Comments

We'll be honest: When we heard that Alltel was announcing a new line of handsets, we simply assumed that it would have something to do with their coming WiFi service. So we were quite surprised to see that just one of the "new" devices is WiFi capable. Very odd indeed. We're actually scratching our heads right now, really wondering why Alltel is even offering WiFi.

Read the full article →

October 9th, 2007 | Alltel | 3 Comments

Hey, this is the first we've heard from Alltel in a while that doesn't involve them being fined. Yesterday, they announced that they'd partner with Boingo Wireless to offer WiFi access to its customers. As far as we've researched, Boingo Wireless has nothing to do with 80s musicians Oingo Boingo, though we could be wrong. Those Oingo Boingo guys are a wily bunch.

Read the full article →

August 31st, 2007 | Alltel, Sprint | 2 Comments

From the "we didn't know this" file: wireless carriers had to ensure that 95 percent of their subscribers were using "location-capable" handsets by December of 2005. Yeah, that's a long time ago. To us, it makes total sense. People with cell phones routinely travel outside of their home calling area, so it can be tough for emergency services to locate them sometimes. We have this technology, so we might as well implement it, right?

Read the full article →

August 30th, 2007 | Alltel | No Comments

A bit of industry news to lead off today. Way back when, in May, TPG Capital and Goldman Sachs Capital Partners agreed to buy Alltel for $24.7 billion. Yesterday, the company's shareholders agreed to the deal, with over 97 percent voting in favor of the deal. The acquisition now moves to the FCC for a final approval which, according to Alltel, should happen by the end of the year. So what does this mean for Alltel subscribers and consumers in general?

Read the full article →

August 24th, 2007 | Alltel | No Comments

Man, the Alltel Axcess Shop has so much cool junk in it, we hardly know where to start. Honestly, we thing it's one of the best platforms for delivering mobile content, certainly better than AT&T's MediaNet and only behind Verizon's system (Get It Now, VCast, whatever they're calling it) because of quantity, not quality. They're adding another program to it this week: a GPS program. And we have to say, from the initial look, we likey.

Read the full article →

August 23rd, 2007 | Alltel | No Comments

Just watch that new Alltel commercial. Apparently, the actress talking to "Chad" dons pentagram earrings. Yes, the same pentagram that is often associated with Satan and the occult. Unfortunately, this is a gross misconception. The pentagram "has been important to almost every ancient culture, from the Mayans of Latin America, to India, China, Greece, and Egypt." This apparently doesn't matter to World Net Daily, who used the commercial as a lead-in to bash the Clintons.

Read the full article →

August 21st, 2007 | Alltel | 1 Comment

We've seen this type of service before, but not with mobile phone voicemail. Through the company SpinVox, Alltel will now offer its 12 million subscribers a service which will transcribe their voicemail and send it to them via text message. It's a novel concept in theory, as it saves valuable time. However, an old boss of ours used a similar service for his home voicemail, and would regularly forward these transcribed messages to us for follow-up. To make an understatement, there were a few errors strewn throughout. We're not going to knock this service yet, since we haven't tried it. If SpinVox has it right, though, this deal with Alltel could lead to the big time. No pricing has been announced for the service, which is expected to be launched in the final quarter of this year.

Read the full article →

August 3rd, 2007 | Alltel, Prepaid Phones | No Comments
Alltel has a new phone on the market: The Wave by LG. Now, it may not be "new" in terms of features; it doesn't seem to have anything above and beyond other Alltel offerings, like the Samsung Hue. However, the sale is in the design concept. The Wave "has a rolling design that mimics the curl of a wave as the deep colors fade into black." So if you're into purty phones, The Wave might be right up your alley.

Read the full article →

July 26th, 2007 | Alltel | No Comments

They say they're the first service to offer this, which is probably true if not a bit disingenuous. Alltel is now offering mywaves to go along with their Axcess multimedia shop. This will allow subscribers to "browse thousands of 'Web videos' and watch them from their phones for $3.99 per month." It sounds neat, it really does. But to calling in the "first service" in North America refers specifically to mywaves — just thought we'd clear that up.

Read the full article →

July 20th, 2007 | Alltel | No Comments

The world of mobile content is growing more rapidly than we had thought. However, once Google threw their name into the mix, we figured it would open up. NBC is the next big name up, inking a deal with Alltel to provide content through their Axcess system. This will include video-on-demand, web sites, ringtones, graphics, and other multimedia.

Read the full article →

July 18th, 2007 | Alltel | No Comments

This is mainly an industry story, but we feel like sharing it with you. Yes yes, industry news can get boring. When reading this, though, a light bulb lit up in our head: this is an instance where industry news can have a direct, positive effect on consumers. At least in theory. We know that in practice companies like this don't pass the buck to consumers — maybe in stock dividends, but not in cost of service. We're of the belief that companies will open themselves up for more business if they pass the buck to consumers, but what do we know? We just read about this stuff every day.

Read the full article →

June 14th, 2007 | Alltel | No Comments

We'll admit it: we're taking a speculative route here. It's just that there are so many articles popping up about Alltel's buyout that we can't help but ask a few questions.
Take the article from today's Arkansas News Bureau. It talks about how employees won't face pay cuts, probably won't face layoffs, and have been provided an undisclosed bonus (part of the buyout negotiations). And while that's nice, we gotta ask: who cares?

Read the full article →