Poll
Loading ...
Rumor: Boost Mobile will start activating Sprint phones
posted by Joe on November 6th, 2012 - 7:30 am | Boost Mobile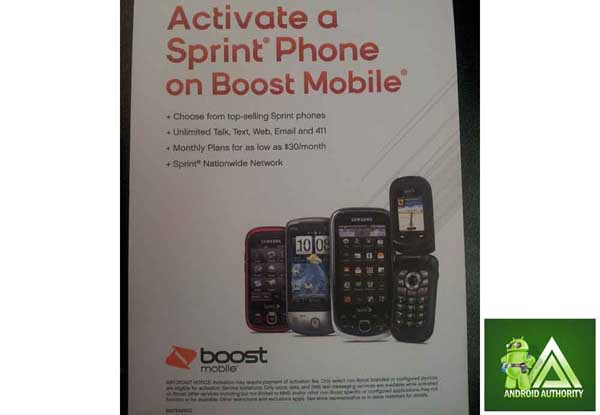 The above image comes courtesy of an XDA Developers forum user, who received it as marketing material from Boost Mobile. The long and short of it: Boost will, at some time in the near future, start activating Sprint phones on its network. This makes sense, since Sprint owns Boost, and since Sprint allows other MVNOs to activate their phones. There will likely be many restrictions on this service. For instance, it is unlikely that Sprint allows customers to activate the iPhone on Boost. Since we know no details, we also do not know whether Sprint will allow WiMax handsets to be activated on Boost. For what it's worth, the fine print indicates that only voice and SMS services are guaranteed to work. We should hear more about this, from an official source, soon enough.
Via Android Authority.