Poll
Loading ...
Boost officially announces Motorola Debut i856
posted by Joe on September 3rd, 2009 - 7:30 am | Boost Mobile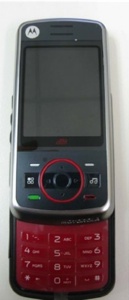 The hype for the Motorola i856 started in March, when we got the first live photos of the device. A few months later it made an appearance at the FCC. What's all the hype about, then? Nothing much. It's since taken on the moniker Debut, but the features remain basic: 1.3 megapixel camera, music store, Bluetooth, and not much more. The difference, really, is the design, as it's the first slider Boost Mobile has introduced for its $50 unlimited plan. If you're interested, it's available for $169.99 on Boost Mobile's website.

Related Posts

3 Responses
Blee Says




about f**king time they release it


Posted on September 5th, 2009 at 2:34 pm

tonya Says




i have this phone and it shuts off all the time randomly


Posted on July 7th, 2010 at 2:26 pm

tonya Says




i also get delayed text messages all time


Posted on July 7th, 2010 at 2:34 pm
Leave a Reply
Featured Provider
Net 10 Prepaid

Our Rating