Poll
Loading ...
Boost adds BlackBerry, Virgin revamps payLo plan
posted by Joe on July 20th, 2011 - 7:30 am | Boost Mobile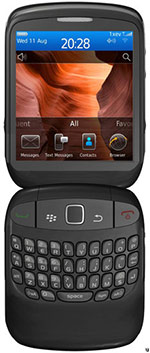 We learned earlier in the month that Boost Mobile would get the BlackBerry Style flip phone. Boost actually made the official announcement last week, but today is the official launch. If you're looking to upgrade your Boost handset, you can get the BlackBerry Style for $199.99 at Boost Mobile's website.
At the same time we heard about the Style, we also heard about changes at Virgin Mobile. The changes to their Beyond Talk plans have already taken effect, and now we hear, via Phone Scoop, that they're in place. The $30 plan now includes 1,500 messages, up from 500, and 30MB of data, up from 10MB. The same 1,500 voice minutes still come with the plan as well. You can sign up for a new payLo plan at Virgin Mobile's website.