Poll
Loading ...
AT&T picks up the ZTE R225 for GoPhone
posted by Joe on November 19th, 2010 - 9:49 am | AT&T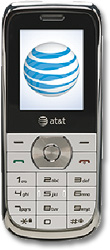 If the phone above doesn't appear all that impressive, well, it's not. It's your run of the mill candybar handset. Made by ZTE, the R225 has really no advanced features. It's for the cell phone user who wants to talk and text but little more. It can access the mobile web and access messaging services such as AIM, Windows Live, and Yahoo! Messenger. The simple handset has a simple price: just $20. You can get the R225 at AT&T's website.
Via Phone Scoop.