Poll
Loading ...
AT&T GoPhone picks up Alcatel OT510A
posted by Joe on October 8th, 2012 - 10:00 am | AT&T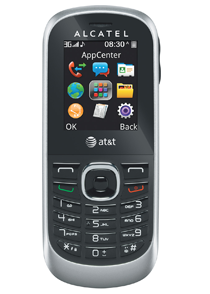 The above-pictured phone might seem as though it's from the ancient past, but really it's the latest addition to the AT&T GoPhone lineup. The Alcatel OT510A is quite a basic handset, featuring the standard 12-button keypad, a color screen, and not much else. There has been no pricing or release date yet announced, but if it's not soon and cheap I'm not sure what the point is.
Via Phone Scoop.