Poll
Loading ...
AT&T GoPhone adds low-cost ZTE Z221
posted by Joe on September 28th, 2011 - 11:00 am | AT&T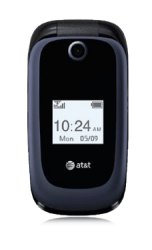 Prepaid customers seeking a cheap handset on AT&T GoPhone will find solace in the ZTE Z221, the newest handset on GoPhone. It's a basic flip model that features a VGA camera, a music player, and little else. It can browse the web, send text messages, and take advantage of most GoPhone services. Its best feature, of course, is the price: $39.99. You can get the Z221 and a GoPhone prepaid plan at AT&T's website.