Poll
Loading ...
Animosity growing over wireless spectrum auction
posted by Stuart on July 10th, 2007 - 9:00 am | 700 MHz spectrum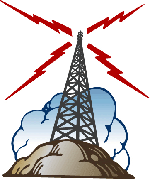 We're surprised that we haven't been sent more stories regarding the impending wireless spectrum auction; considering what we've read, it seems pretty damn important. It in the 700MHz band which, for the only slightly geeky, can leap tall buildings in a single bound. Or at least penetrate tall buildings — or any buildings for that matter. It's a powerful spectrum that has vast broadband potential, and it's the only such auction projected for the near future. Which of course means that everyone is clamoring over it.

"This particular spectrum … is the single biggest and most valuable block of spectrum I can ever remember, and I've been in this for close to 40 years," said Morgan O'Brien, co-founder of Nextel and author of a much-debated spectrum proposal. "It's unbelievable spectrum, and of course, there's a lot of intense interest in it."
The debate seems like it's been going on forever, probably because it has: the consumers groups want the spectrum to be developed as a "third broadband provider that competes with the cable and telecom giants." The cable and telecom giants say that limiting the spectrum will impede new telecommunications innovations.
There are a number of groups that are said to be the forerunners of this bidding race. Of course, the bidding hasn't actually started yet, but as the media, our job is to speculate (/sarcasm). Each group has its own unique plan for the spectrum. Surprisingly, from what we've seen so far, Verizon is the only major carrier making waves about the network. So from there it's a slippery slope.
Do you support Verizon's bid, knowing they'd use it to build an even stronger broadband system? Or do you support a third party, knowing it would be a lesser operator than the majors, but also knowing that it could lead to greater innovation?
Our quick take — and you can be sure we'll have more on this in the coming weeks and months — is that this should really be an experimental spectrum. Small-time handset makers are always complaining that they're being shut out by the big-time carriers, so this could be their chance to demonstrate the power of their products. Providers with different business models — prepaid business models, if you ask us — could get a chance to test the waters. There's really too much potential here to just hand it to a major provider.
So we guess we like Google's idea. But there are other valid ones out there. We'll cover each plan in the coming weeks and months. This is huge for the wireless industry, and we simply cannot play it up enough.
[PC World]