Poll
Loading ...
Whimsy
March 31st, 2015 | Whimsy | No Comments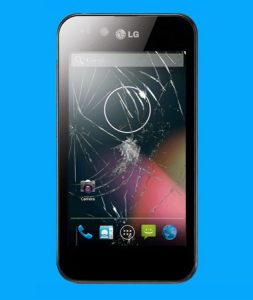 April Fool's Day is one of those unofficial holidays that is both hilarious and awful at the same time. I have always loved  playing pranks on others, but some of the ones I have seen are just plain mean. However, that doesn't mean you can't take part in this awesome tradition!
Here are some of my favorite phone-related pranks you can play on friends and family tomorrow!

Read the full article →

March 31st, 2015 | PlatinumTel | No Comments
T-Mobile has a reasonable number of MVNOs, and one of the better-known ones is PTel, formerly called Platinum Tel. As it turns out, this little MVNO has a couple of pretty nice deals running that could land you with a simple free phone, a month's free service or both!
Here are the two promotions:

Read the full article →

March 31st, 2015 | FAQ | No Comments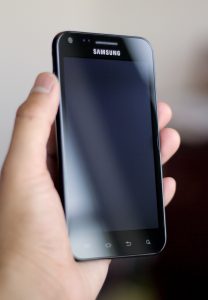 Getting a new phone is an exciting time, but if you're a prepaid customer then chances are you've been pretty much left to your own devices as far as switching over all your contacts and photos to the new device. Fortunately, if you're switching from an Android smartphone to another Android smartphone then the move to a new device is pretty simple.
Here are the steps for setting up your new phone:

Read the full article →

March 30th, 2015 | Tracfone | No Comments

For the last few weeks, I've been seeing rumors around various sites and forums that Tracfone has been allowing customers to activate LTE phones with their service, but nothing official had been announced and results were variable at best. Well, as of earlier this week Tracfone has officially announced and launched the ability to activate a Verizon LTE phone on its network.
Of course, there are a few restrictions on phones that can be activated. In order to bring an LTE phone to Tracfone, the phone must:

Read the full article →

March 30th, 2015 | MVNO | No Comments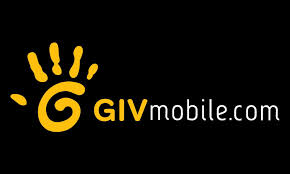 Giv Mobile, one of the two MVNOs that donate to charity with each monthly payment, recently slashed prices on two of its top tier plans and added data to the lower-priced plans. While not the cheapest available, Giv's plans are far more competitive now and pretty well reflect the options offered by parent company PTel.
Here are what the plans look like right now:

Read the full article →

March 30th, 2015 | Cell Accessories, FAQ | No Comments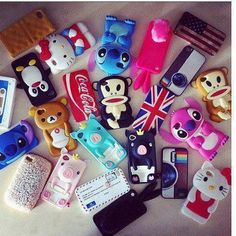 Depending on what kind of phone you have, the options for cases can seem endless. Some of them are cute, some of them are professional, some have added features or ridiculous protection… but how do you decide which case is right for you? Here are some tips for making sure you get the best case for your phone!

Read the full article →

March 29th, 2015 | Mobile Data | No Comments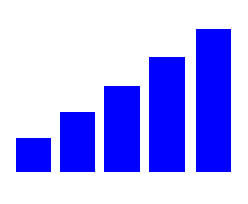 When most people think about prepaid wireless, phone service is the most obvious and common prepaid service. However, many companies also provide other services on a prepaid model like data connections for tablets or mobile hotspots. These services can be purchased on a daily, weekly or monthly basis and vary just as widely as the wireless service these companies also offer.
Below, you'll find links to several of the main companies that offer some kinds of mobile broadband or data for tablets. The speeds on these plans will vary slightly, but most of them are at least 3G.

Read the full article →

March 28th, 2015 | MVNO | No Comments

Despite almost a full year of next to no signs of life from Solavei, it appears that the company is still doing well and functioning. Earlier this month, the company finally announced that it would partner with Netherlands-based company ASPIDER and planned to emerge from bankruptcy by the end of April.
Well, it looks like in addition to some compensation changes and restructuring of the company overall, Solavei has also decided to set its sights on the grossly under-served Hispanic market both in the US and abroad.

Read the full article →

March 27th, 2015 | Boost Mobile | No Comments
Sprint prepaid brand Boost Mobile officially announced yesterday via Facebook that it will be carrying the much-awaited Samsung Galaxy S6 starting April 10. While it isn't news that the prepaid carrier will have the S6, I was a little surprised that they will be getting it so early–April 10 is the same day that the postpaid carriers will be selling the new device.

Read the full article →

March 27th, 2015 | Prepaid Cell Phone Plans | No Comments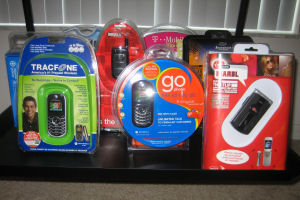 It doesn't take a genius to figure out that when you pay less for something and you have the freedom to change things to suit your needs and budget, you're going to end up saving money. That's just basic economics. But, it's one thing to know that you'd probably save a bit of money and another thing entirely to look at exactly how much money you'd probably save.

Read the full article →