Poll
Loading ...
MVNO
October 31st, 2014 | MVNO | No Comments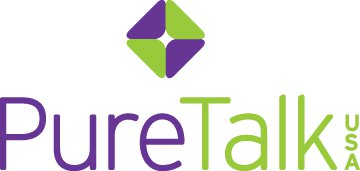 While it isn't a huge change, PureTalk USA has increased the minutes on their lowest priced plan. The "Simple Plan" includes a set amount of 'minutes' which can be used for either texting or calling, all pulled from the same bucket of minutes. Texts are charged at 3 messages per 1 minute, and voice minutes are charged for the amount of time used. The plan has three tiers, and two of them were changed this week.

Read the full article →

October 31st, 2014 | Mobile Gaming | No Comments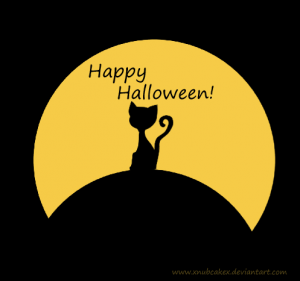 Halloween is finally here! And, if you're looking for a way to entertain your little ones or simply some help to get in the mood for the spookiest night of the year, then you're in the right place! We've compiled a list of the top 10 Halloween apps for iPhone and Android devices to make your Halloween spooky and fun!

Read the full article →

October 31st, 2014 | Mobile Gaming | No Comments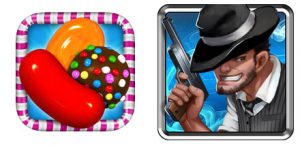 Whenever I get a new phone, the first thing I want to do is load it up with apps and customize it as much as possible. I want to make it mine. There are literally millions of apps that you can download for Android and iOS and quite a fair amount for Windows phone as well. Of course, if you're like me, I don't like paying for apps. With all of the free ones available, it seems like a waste to pay for something, unless it's REALLY cool.
So, for those of you looking for some fun free games, here are some suggestions based on the top five games for Android (taken from Google Play) and the top 5 games for iOS (through iTunes):

Read the full article →

October 30th, 2014 | Whimsy | No Comments
I came across a humorous and mostly completely bogus article today talking about how smartphones are a reflection of their users. Surprisingly, people have conducted studies on this sort of stereotyping and discovered that there are certain groups of people who tend to flock to certain phones. Of course, some of the findings are not the most positive.
Here's what some of the research (both bogus and slightly more legit) indicates your phone might say about you:

Read the full article →

October 30th, 2014 | AT&T | No Comments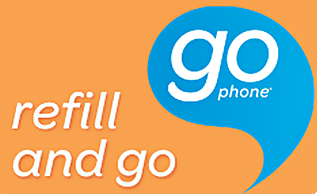 AT&T's GoPhone debuted two new unlimited plans a few weeks ago, and somehow I missed it (although HowardForums users sure didn't). One unlimited plan is designed for smartphones while the other plan is for basic/messaging phones. I'm not really sure when these plans first debuted, but they look pretty nice–especially the smartphone plan. here are the details:

Read the full article →

October 30th, 2014 | MVNO | 5 Comments

Solavei, a company that works by paying members to recruit friends and family has finally come out of the closet, so to speak, and released a new compensation program for their 'Brand Partners.' This will be the second such change to their policies for paying members who refer friends, and the first confirmed change since declaring Chapter 11 bankruptcy earlier this year.

Read the full article →

October 29th, 2014 | Callingmart | No Comments

Callingmart has posted several discount codes on their Facebook page for AT&T, Tracfone, Verizon, Net10, Page Plus, Simple Mobile, H2O, Red Pocket and Airvoice customers. The codes are only valid on purchases of $18 or more.
Here are codes:

Read the full article →

October 29th, 2014 | FreedomPop | No Comments

I just received an email from FreedomPop for a 24-hour promotion. Right now, they are currently giving away free refurbished USB modems (normally priced at $80) to select areas along with free shipping and 2 GB of data, plus premier data services for the first month–all for free. If you've ever wanted to try out FreedomPop, this would be a fantastic opportunity.

Read the full article →

October 29th, 2014 | FAQ | No Comments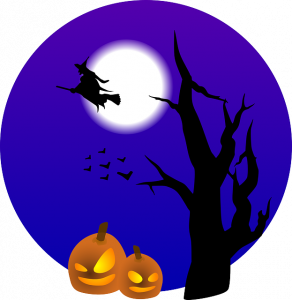 It's getting to that time of the month when glowing pumpkins adorn porch steps, skeletons dance at night and spider webs cling to everything. Halloween can be one of the most fun times of the year for your little ones, and one of the most stressful for worried parents. There are some safety things that everyone knows–like wearing something reflective, going together in groups and staying in well-lit areas. But with the prevalence of smartphones and technology, there are plenty of things you can do to help your kids stay safe.
So, here are a collection of smartphone apps for parents of trick or treating kids this Halloween!

Read the full article →

October 28th, 2014 | MVNO, Touch Mobile | No Comments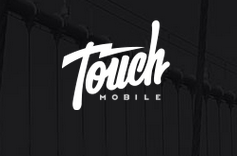 You might recall we introduced a new Sprint MVNO, Touch Mobile, at the beginning of September. This TextNow company has a rather unusual business model. Instead of offering regular service, they use data for voice, text and web browsing.
I'm not sure when this happened, but Touch Mobile now has a new plan option listed on their website. The new plan is for wifi only service, with no network support, and will cost $10. It is currently listed as "coming soon" and you cannot sign up for it just yet. I called customer service, and the associate told me that it would likely be available sometime within the next month or so, but a formal date has not been announced.

Read the full article →