Poll
Loading ...
Prepaid Services
September 30th, 2014 | Prepaid Services, Telcel Usa | No Comments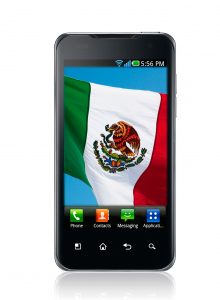 If you've ever tried to make an international call, then you are probably aware that so many companies have positively outrageous international rates. For those who have loved ones living in other countries, it can become extremely expensive to keep in contact with friends and families.
So, to help you keep track of loved ones in Mexico, I've rounded up the top three prepaid carriers with good rates to Central America, Mexico in particular. As a note, some of these plans will also work in other countries for a reasonable rate.

Read the full article →

September 30th, 2014 | Whimsy | No Comments
The stereotypical senior citizen shakes his cane at the rascals and youngsters, claiming that technology is terrible, and that it's bad for your health and the economy and the government and the environment and…well, back when THEY were kids things were better! Also, get off my lawn! Young whippersnappers!
Well, as it turns out, those fictional grumpy old people might just be on to something about the technology, at least.

Read the full article →

September 30th, 2014 | PlatinumTel | No Comments
PTel Mobile is owned by PlatinumTel Communications, LLC. This T-Mobile MVNO has been around since 2001 and their customer service is said to be some of the best. Unlike with many other companies, I have never had any sort of trouble with their customer service reps. As a bonus, getting to a representative doesn't involve a thousand number selections or shouting 'representative!' into the phone for several minutes before being looped back to the beginning of the menu (or worse, sitting on hold for an hour) like with other MVNOS (I'm looking at you, Straight Talk).

Read the full article →

September 29th, 2014 | Boost Mobile, Prepaid Phones, Sprint, Virgin Mobile | No Comments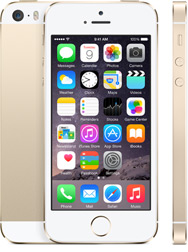 When it comes to MVNO policies and such, Sprint tends to be a little dictator-ish and frequently limits exactly which phones you can have on their MVNOs. Newly released phones can't be activated on any Sprint MVNO until they have been out for a year, undoubtedly an attempt to push consumers to the more lucrative postpaid offerings.

Read the full article →

September 29th, 2014 | Boost Mobile | No Comments

So, I wasn't going to actually write about this until there were some solid details. But, with all of the news about the iPhone 6 and iPhone 6 Plus, I just couldn't resist. Sprint-owned prepaid Boost Mobile has actually had an announcement up on their main page for about a week claiming that they will be getting the iPhone 6 'soon.'

Read the full article →

September 29th, 2014 | Google | No Comments
The next Nexus phone is expected to be a phablet, shown here on the left.
Photo by Michael Sudol
If there's one thing the internet loves more than new technology, it has to be rumors about new technology. So, today, I have some details on the rumored Nexus phablet from Motorola. Of course, I am certain that I don't have to say that these are only rumors and nothing is solid yet. But… here's what Gizmodo and a few other corners of the internet are saying:

Read the full article →

September 28th, 2014 | Airvoice | No Comments

One of the oldest MVNOs in the U.S., AirVoice Wireless has been around since 1999 and has a wide range of plans, depending on what you need. This AT&T MVNO isn't one we talk about a whole lot, but they are definitely worth a look for their prices if not their stability.

Read the full article →

September 27th, 2014 | Whimsy | No Comments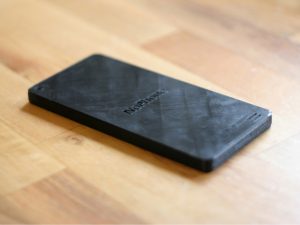 Do you feel anxious without your phone? Do you get an empty feeling whenever your hands aren't clutching that familiar piece of cool plastic? Do you feel insecure in social situations without holding a phone? Then never fear, the NoPhone is here! Well, almost.

Read the full article →

September 26th, 2014 | kajeet | No Comments
There are always new phones coming out with better features, faster processors, bigger screens, more apps and better sound. As a culture, we drop phones and buy new ones at an alarming rate, and while some carriers will give you money for yesterday's phone, perhaps the better thing to do is pass it on to your kid. Here are some reasons why you should and considerations before you hand that phone over.

Read the full article →

September 26th, 2014 | T-Mobile | No Comments

Fierce Wireless reported that T-Mobile plans to discontinue its support for the Federal Lifeline phone program by the end of 2014. T-Mobile has been a designated Lifeline service provider since 2012 but currently only services 400 customers. In a lengthy statement, T-Mobile asserted that they were not the only provider for the Lifeline program in those areas, and that customers would not be effected by this shift.

Read the full article →