Poll
Loading ...
News
August 26th, 2014 | News | 1 Comment
California governor Jerry Brown signed a bill yesterday which requires all smartphones sold in California to come with a 'kill switch' to render them useless if stolen or lost. According to a Reuters article, this new law was pushed by the high smartphone theft statistics in the golden state.
With the new law, all smartphones sold after July 2015 will be required to have the technology to be shut down remotely. The law received widespread support from law officials and lawmakers alike, in the hopes that smartphone theft will be reduced. It is estimated that more than half of all crimes committed in San Francisco, Oakland and other major California cities involve smartphone theft.

Read the full article →

August 26th, 2014 | FreedomPop, MVNO, News | No Comments

Nearly a month after the merger talks between Sprint and T-Mobile concluded, Sprint MVNO FreedomPop is undergoing formal talks with an undisclosed 'major carrier' over a possible acquisition of the MVNO. Fierce Wireless reported yesterday that FreedomPop CEO Stephen Stokols had confirmed the acquisition talks, but declined to provide details other than that FreedomPop was seriously considering the offer.

Read the full article →

August 26th, 2014 | iPhone, News | No Comments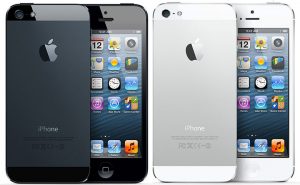 If you own an iPhone 5 (or know someone who does) purchased between September 2012 and January 2013, then you may need to contact Apple to get a new battery. Recently, Apple announced that a 'small percentage' of their iPhone 5 devices have a faulty battery which may suddenly stop holding charge for as long as it should.

Read the full article →

August 25th, 2014 | Prepaid Phones | No Comments
With so many different phones to choose from–many of them so expensive you could easily take a weekend trip out of town for the same price–it can be hard to figure out which phone to go with. Prepaid phones are usually not as good quality and don't have the same features, but the nicer phones require a contract.
But there is a middle ground. Here are 5 of the best phones that you can generally find for $100 or less either with the carrier or online. All of them have with pretty decent specs for the price listed.
Here's our top 5:

Read the full article →

August 25th, 2014 | News | No Comments
This article came across my email this morning and while it's not super relevant for prepaid phone customers (it actually deals with phone contracts), I wanted to go ahead and spread the word because everyone knows someone on a phone contract.
The FTC has sent out a warning to consumers of a practice called 'credit muling' with cell phone and wireless contracts. The scam involves paying a victim cash to open up a wireless contract (or two, or five) and telling them that they can cancel the contract within the allotted time–usually a couple of weeks to a month. The scammer then takes the devices, unlocks them, sells them (for quite a pretty penny) and disappears.

Read the full article →

August 25th, 2014 | MetroPCS, Prepaid Data Plans | No Comments
T-Mobile's prepaid brand, Metro PCS has announced that they are bringing back WiFi Hotspots on their GSM network. Available for the $40, $50, and $60 plans, the hotspot will cost an additional $5 a month for limited high speed and unlimited slower speed tethering. Depending on which plan you have, you could get between 500 MB and 2.5 GB high speed tethering before experiencing throttling. The data is pulled from the same reserve as your normal plan, however–the $5 only buys you the ability to tether.

Read the full article →

August 24th, 2014 | FAQ, Prepaid Services | No Comments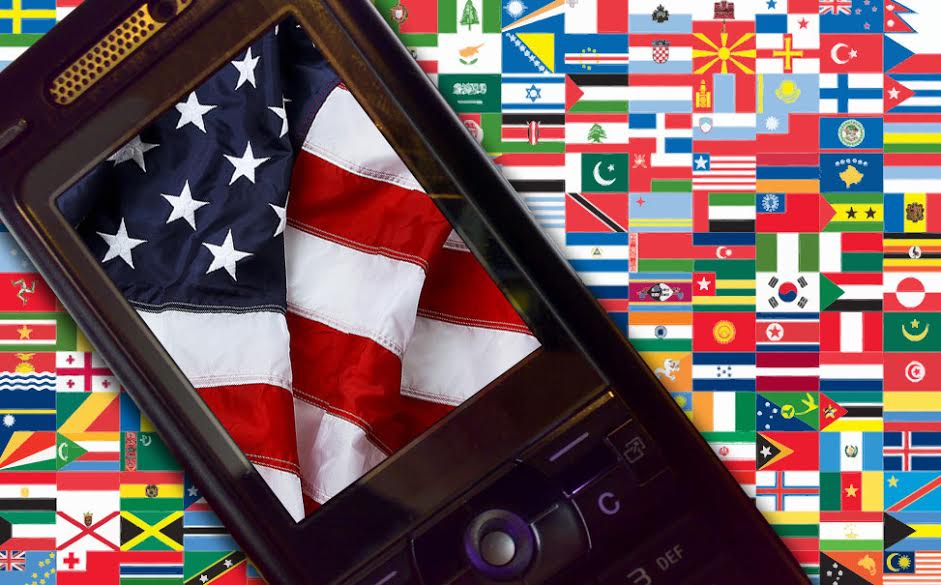 One of the cheapest ways to keep in touch with friends while traveling abroad is to use a prepaid phone instead of your normal phone. Depending on the country you are calling to or from, international rates can be extremely expensive with both prepaid and postpaid phone plans–if you have international calling at all.
Here are a few things to consider when you are looking to travel abroad:

Read the full article →

August 23rd, 2014 | Cricket | No Comments
A day after T-Mobile started it's referral program, trying to lure Sprint, AT&T and Verizon customers to their Simple Choice plan, AT&T's Cricket has a counter offer. On Friday, Cricket announced that T-Mobile and Metro PCS customers who switched to Cricket could qualify for a $100 bill credit for each line transferred–or about two month's service, depending on what plan you choose. The offer is valid until Oct. 19.

Read the full article →

August 22nd, 2014 | FAQ, MVNO | No Comments
With prepaid MVNO companies constantly changing around and closing and opening, it can sometimes be hard to keep track of who is doing what. And, from what I have seen, finding an accurate list of MVNOs and who they get their service from can be ridiculously hard to find. So I have put together a list of all the active MVNOs that I could find. International MVNOs and companies aimed at international travelers are not listed–these are just companies providing phone and sometimes text and data services. I will update this MVNO list as often as I can as companies change and merge.

Read the full article →

August 22nd, 2014 | T-Mobile | No Comments

The all-out carrier service war continues to escalate, and as customers, we're all benefiting from it. Unfortunately for prepaid customers, most of the deals don't have anything to do with prepaid services–most carriers want postpaid customers, not prepaid because they are not only more reliable but also spend more money. However, for customers on a no-contract T-Mobile Simple Choice plan (which is similar to a prepaid), you can actually get a pretty good deal by referring a friend.

Read the full article →