Poll
Loading ...
Boost Mobile
August 31st, 2014 | Boost Mobile, Sprint, Virgin Mobile | No Comments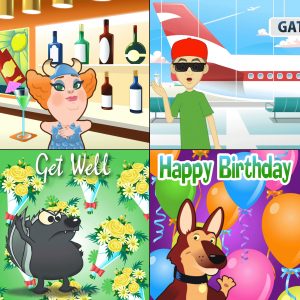 Sprint announced today that they are making leaving and receiving voice mails more fun. Available to both postpaid Sprint customers and prepaid Boost Mobile and Virgin mobile customers, the new avatars are free and can be shared with anyone, on any network or via SMS, email or Facebook.

Read the full article →

August 30th, 2014 | Chit Chat Mobile, MVNO, News | No Comments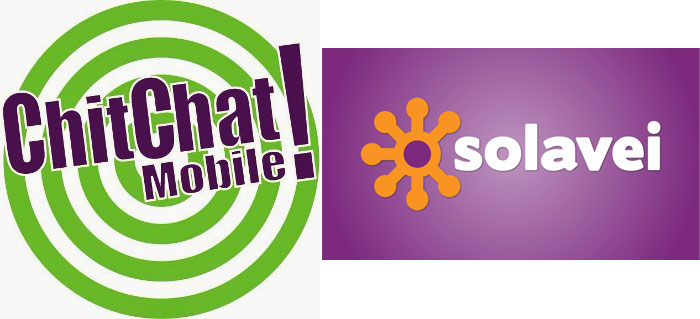 MVNOs are generally not the most stable kind of businesses, and this past summer saw its share of businesses closing and selling or being acquired by another company. Added to the list of companies not doing so well, both Solavei and Chit Chat have filed for Chapter 11 Bankruptcy this summer.
While not exactly the kiss of death, Chapter 11 is basically a company acknowledging that they cannot pay all of their bills. It's a last-ditch attempt to reorganize the business and get back on their feet. Currently, neither Solavei nor Chit Chat have stated intentions to close and both carriers are still signing up new customers as of today.

Read the full article →

August 29th, 2014 | FAQ, Prepaid Services | No Comments
The wireless industry is slowly changing as consumers are beginning to realize they don't have to deal with cumbersome 2-year contracts anymore. In fact, when T-Mobile rebranded itself as the 'Uncarrier' and began advertising "no contract" and "contract buyout" deals, unhappy customers flocked to their pink savior, vowing to never again sign a contract. And the other carriers immediately took action and began offering the same 'no contract' postpaid deals that T-Mobile pioneered.
But are these 'no contract' postpaid deals any better than a regular 2-year agreement or a prepaid phone plan? I'll put out my pros and cons, and you can decide.

Read the full article →

August 29th, 2014 | Prepaid Cell Phone Plans, Whimsy | No Comments
If you've been following phone carrier news at all, you probably are aware of the pricing battle going on in the postpaid market between Sprint and their obnoxious pink rival, T-Mobile. It seems like almost every week, someone is changing some price or adding value to a plan with more data, more lines, more minutes, more everything, all for the same low price! And, while entertaining to watch, it hasn't really changed much in the prepaid industry. For now.

Read the full article →

August 28th, 2014 | MetroPCS, T-Mobile | No Comments
T-Mobile and their MVNO company MetroPCS will be the first to get Alcatel's two new phones, the Alcatel OneTouch Fierce 2 and the Alcatel OneTouch Evolve 2. Both phones are entry-level smartphone devices designed for new users. Both their prices and features are modest and while it's doubtful they will impress anyone, they will still be functional smartphones. T-Mobile will have the new devices starting September 10, while MetroPCS will get them later this fall.

Read the full article →

August 28th, 2014 | FAQ, MVNO, Network Carriers, Prepaid Services | No Comments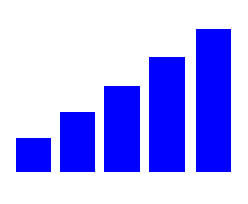 We've talked about it before, but there is a huge difference between postpaid coverage and prepaid coverage. Networks usually boast about their area to postpaid customers but the prepaid segment usually doesn't have the same level of coverage. To make it even more complicated, there are so many different MVNOs and prepaid carriers and choices to make all promising different speeds and the best coverage around.
So to help out, we have compiled the coverage maps of some of the largest prepaid carriers so you can compare and decide which is best for your location.

Read the full article →

August 28th, 2014 | Prepaid Phones, Verizon Wireless | No Comments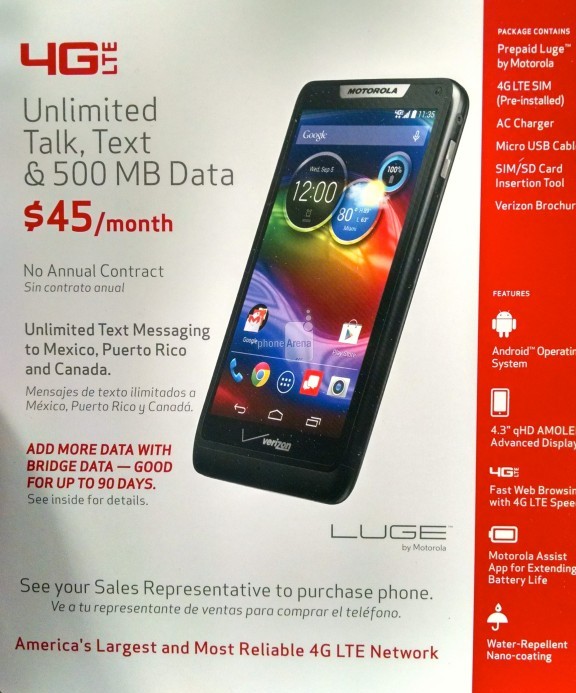 Since Monday the smartphone community has been abuzz with leaks of Verizon's new 4G LTE-ready prepaid phone, the Motorola Luge. Aside from the rather odd name, something that caught everyone's attention is the familiar design. And it should look familiar–it's pretty much exactly the same as the Droid Razr M released in 2012, but with a few updated specs.

Read the full article →

August 27th, 2014 | News | No Comments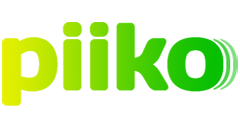 Prepaid phone users all around the world now have a new way to refill their phones. Piiko is a new prepaid mobile top up service that uses bitcoins to purchase minutes. Designed by Umbrellab to help spread the use of Bitcoins, Piiko currently serves customers with select phone plans in more than 100 countries worldwide.

Read the full article →

August 27th, 2014 | Verizon Wireless | No Comments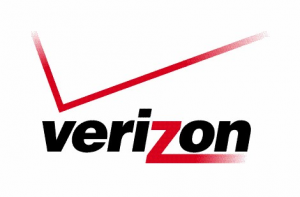 It appears that Verizon's VoLTE (or voice over LTE) service might be launching nationwide before the end of the year, and, while the service looks pretty cool, Verizon has been extremely shy about nailing down any specifics about when we will get it. Fierce Wireless reported that Verizon has been talking about VoLTE services for more than two years. Yikes. Makes me wonder what kind of technical problems they are having to fix and whether or not the service is going to be reliable when it finally DOES launch.

Read the full article →

August 27th, 2014 | Boost Mobile, Prepaid Phones | No Comments
ZTE has debuted their newest phone on Boost Mobile today. The Warp Sync is the fourth in the popular ZTE Warp series and features some pretty good specs for the asking price–$179.99.
The device will be running Android 4.4 Kitkat and features a 5 inch touch-screen with Gorilla Glass to withstand life's little scratches. The smartphone is 3G/4G LTE capable and has a pretty sizable battery, so you probably won't find it dead in the middle of the day with normal use. It has HD voice, Doby Digital Plus Sound and an 8 MP back camera with a 1.6 MP front camera. The Warp Sync also has 2 GB RAM and a Qualcomm Snapdragon 400 Quad-Core 1.2 GHz processor.

Read the full article →