Poll
Loading ...
AT&T
June 25th, 2013 | AT&T | No Comments
It definitely came as a bit of surprise last week when AT&T GoPhone announced the availability of LTE. Since LTE is a new and premium service, it's assumed that carriers would reserve it for their postpaid customers. Verizon has certainly done this, saying in no uncertain terms that 3G is for prepaid. But AT&T didn't stop with its own branded prepaid service. Last week we learned that they will also offer LTE on its Aio Wireless prepaid brand. This is a company-owned brand, much like T-Mobile owns GoSmart Wireless. Aio will offer LTE along with a new handset, the ZTE Overture, a 4-inch device that runs Android 4.1 Jelly Bean. More information, including available markets, is available on AioWireless.com.
Via Engadget.

Read the full article →

June 24th, 2013 | Virgin Mobile | No Comments
Thought I had this scheduled this morning…
Virgin Mobile continues to expand its lineup with quality smartphones, and the latest addition is no exception. It's no Samsung Ring, but Virgin has managed to land the iPhone 5 for its Beyond Talk lineup. As expected you'll pay sticker price for the iPhone 5, $549.99 for the 16GB model, which will be available on both the website and at retail outlets. The 32GB and 64GB models, $649.99 and $749.99, will be available online only. The wait will be over by the end of this week: the iPhone 5 will be available at Virgin Mobile's website on June 28th.

Read the full article →

June 21st, 2013 | Boost Mobile | No Comments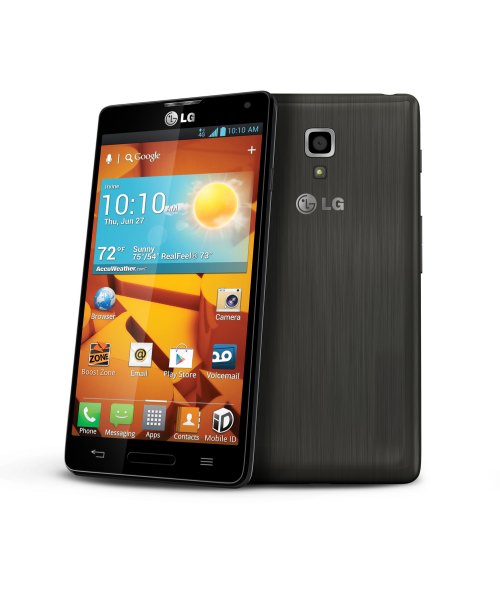 THe LG Optimus F7 is the latest Android handset to land on Boost Mobile. Honestly, it feels like descriptions of smartphones sound more or less the same no matter the make or model, unless there's something that stands out negatively. With the F7 there's no real such standout. The 4.7-inch display is nice and large, but is like many other phones on the market. The 1280×720 resolution is also nice but also pretty common, and the same goes for the 1.5GHz dual-core processor. What's nice is that it does operate on LTE. When it comes to Android the operating system does make a difference, and the F7 comes loaded with 4.1.2 Jelly Bean, so it's almost fully up to date. The F7 will go on sale June 27 and will cost $299.99, which is $100 less than the comparable Samsung Galaxy SIII. So there is that.
Via Phone Scoop.

Read the full article →

June 19th, 2013 | Virgin Mobile | No Comments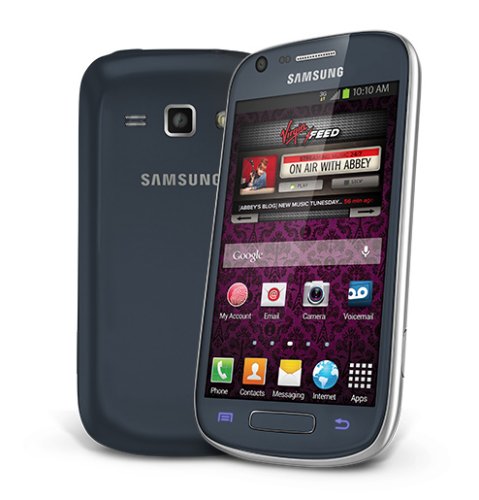 Virgin Mobile customers looking for a decent smartphone at an affordable price point can now check out the Samsung Galaxy Ring. It's smaller than the Galaxy S series phones, measuring just four inches. But it also features a 1.4GHz processor, plus Android 4.1 Jelly Bean. Given its other decent features, such as a 5MP camera with 1080p video capture, and it's a decent bargain. You can bring it home for $179.99 from Virgin Mobile's website.
Via Phone Scoop.

Read the full article →

June 18th, 2013 | AT&T | No Comments
*This is what you miss when you skip town for a few days
When we heard last week that AT&T GoPhone was dropping its data add-ons in favor of new plans, you could excuse us for being skeptical. In the past AT&T has taken very consumer-friendly plans and eliminated them wholesale. This time, though, the alternatives look…not so bad. For starters, they're allowing GoPhone customers access to their LTE network. That makes the highest-tier plan much more attractive, which was probably the point in the first place.

Read the full article →

June 13th, 2013 | Boost Mobile | No Comments
Keen to take advantage of parent company Sprint's 4G LTE network, both Boost Mobile and Virgin Mobile have both launched the Samsung Galaxy SIII, last year's best-selling Android handset. Furthermore, it's a perfectly adequate device even aged a year, in my opinion topping nearly every competitor on the market. It costs $399.99 on both carriers, though their plans differ. With Virgin you can get a $35 plan that covers 2.5GB of data, unlimited messaging, and 300 anytime minutes. Their plans go up to $55 per month for unlimited everything (with the data restriction in place). With Boost you can get only the unlimited everything plan (with the 2.5GB data limit) for $55 per month, but every six months of on-time payments reduces that bill by $5, with a floor price of $40 after 18 months.
You can get the Galaxy SIII at Boost Mobile's website or Virgin Mobile's website.

Read the full article →

June 11th, 2013 | Consumer Cellular | 1 Comment
The traditional landline is all but obsolete, and now even modern VoIP home phone lines are being challenged. While they still present the best option for many families, others simply don't use the home phone enough to justify the monthly cost of VoIP service. For them, home phone service from a cellular provider might make sense. Last year Straight Talk announced and then launched a home phone service that costs $15 per month. Yesterday Consumer Cellular announced its own in-home phone service. It includes a phone device, dubbed Wireless Home Phone Device, which costs $35. It works anywhere you have an electrical outlet and Consumer Cellular service. The service itself costs $10 per month when added to a Consumer Cellular account. And yes, you can use your current home phone number with it. You can sign up for the service at Consumer Cellular's website.

Read the full article →

June 7th, 2013 | Verizon Wireless | No Comments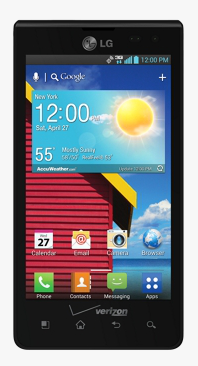 Pictured above is the LG Optimus Exceed, one of two new Optimus that Verizon prepaid just added to its smartphone lineup. The Exceed is pretty standard, featuring a 4-inch display with Gorilla Glass, a dual-core 1.2GHz processor, and a 5-megapixel camera with 1080p video capture. Essentially this is last year's mid-range option, which still isn't all that bad. The price is right, too, at $129.99 with no contract. The other smartphone, the Optimus Zone, costs only $79.99, but is hardly worth discussing because it still runs Android 2.3 Gingerbread. There might be a $50 difference in price, but the difference in performance is astronomical. Both are available on Verizon's website.
Via Phone Scoop.

Read the full article →

June 7th, 2013 | AT&T | No Comments
If you're an AT&T GoPhone user on the $25 or $50 monthly plan and use a data add-on, you'll soon be out of luck. Currently AT&T offers three tiers of data add-ons: $5 for 50MB, $15 for 200MB, and $25 for 1GB. On June 20, according to a company statement, only the $5 50MB add-on will remain. For its part AT&T does plan to replace those add-ons in the coming weeks, but it's unclear how exactly they will proceed. There is some speculation out there, and it's tough to dismiss, that AT&T will push people both towards their $65 unlimited prepaid plan, which includes 1GB of data, and eventually to their new Aio Wireless brand, which should expand to more markets in the near future. The company left out so many details that it's hard to speculate further, since we don't know what will replace those add-ons. We should know more before they're eliminated on the 20th.
Via CNET.

Read the full article →

June 6th, 2013 | FreedomPop, MVNO | No Comments
In the early days of this blog we often wrote about a free MVNO called Blyk. While they were in the UK and we focus on the YS market, their model was just too intriguing. Instead of charging customers, they served them ads. That allowed customers to get a certain level of free service — just talk and text back then — every month. The service shuttered in 2009, but it had served hundreds of thousands of customers during its time in business. There is now an American MVNO trying for a similar free effect, but they're going about it in a completely different manner.

Read the full article →