Poll
Loading ...
Boost Mobile
April 30th, 2013 | Boost Mobile | No Comments
We have seen it before, so pardon me if I view it with a skeptical eye. For the past year or so, @evleaks has provided plenty of valuable information about upcoming phones, particularly for prepaid carriers. We've cited them on a number of occasions, and they tend to come through. So you can imagine people got excited when @evlinks tweeted about the iPhone coming to Boost Mobile in Q3. But before you start making plans to buy an iPhone from Boost, you could use a history lesson. That @evleaks tweet could just as easily have come from last year.

Read the full article →

April 29th, 2013 | MetroPCS | No Comments
After months of jumping through regulatory and shareholder loops, the T-Mobile/MetroPCS merger has gone through. They'll make it official this Wednesday, May 1. Now that the journalists and analysts have had their field day, we get to the question at the heart of the matter: what does this mean to you, the customer of either MetroPCS or T-Mobile. The answer, in short, is that nothing will change immediately. While the two entities will fall under the same corporate umbrella, they will continue to operate as they have previously. The only small change might be expanded handset availability, but with T-Mobile's limited LTE coverage that might not be a big consideration in the short run.

Read the full article →

April 25th, 2013 | MVNO | 1 Comment
It appears that Republic Wireless isn't the only carrier offering a $19 prepaid plan. Ultra Mobile, which we mentioned with other interesting MVNOs last year, has introduced its own $19 plan that provides unlimited global text messaging. It doesn't have the benefit of Republic's unlimited data, but then again it's not aimed at that kind of user. It's made for a heavy texter who doesn't talk much — the plan provides for just 250 voice minutes. It also provide 50MB of data, which is plenty enough for basic mobile web usage. If you're on a smartphone you can add 500MB of data for $10. Then again, more data-heavy users will probably prefer Ultra Mobile's $29 or $59 plans, which cater more to the smartphone crowd. Ultra Mobile is an MVNO of the T-Mobile network. You can check out the plans at Ultra.me.
Via The Full Signal.

Read the full article →

April 24th, 2013 | MetroPCS | No Comments
Last month the T-Mobile MetroPCS deal passed regulatory muster, but it still lacked a key component: MetroPCS shareholder approval. Many major shareholders made waves, claiming that the deal undervalued MetroPCS. After some back-and-forth, T-Mobile improved the offer. It was well received, and this morning the MetroPCS shareholders approved the deal. That is the last hurdle before the merger can go through. Expect a bigger announcement soon, with the combined company taking shape in the next few months.
Via Phone Scoop.

Read the full article →

April 23rd, 2013 | Cricket | 2 Comments
Tracfone might be making it look easy, but consistently adding subscribers is a constant challenge for prepaid carriers. Cricket has felt that in recent quarters, losing more than 500,000 subscribers in the second half of 2012. Yesterday they took direct action to help turn around that trend, reducing the price of their iPhone plan and offering a new smartphone family plan. Both offerings could increase the appeal of Cricket, which has faced stiffer competition in the past few months.

Read the full article →

April 22nd, 2013 | Tracfone | 1 Comment
TracFone has been growing solidly in the past few years, adding hundreds of thousands of subscribers every quarter. That might not sound impressive, but when compared to other MVNOs the numbers certainly stand out. Their latest subscriber additions are the most impressive to date: 839,000. That's 119,000 more than the nation's No. 1 carrier, Verizon, and a massive 127 percent increase over TracFone's own Q1 2012. In the last two quarters combined TracFone has added more than 1.5 million subscribers.

Read the full article →

April 17th, 2013 | Cricket | No Comments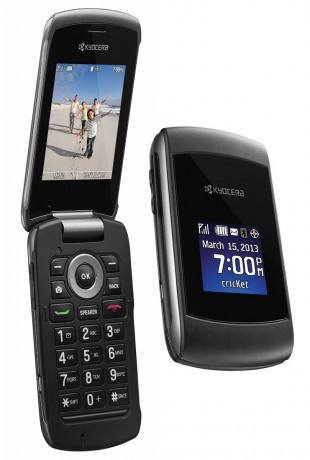 What you see there is the Kyocera Kona, the latest flip phone to hit Cricket. While the company has, rightly, focused on its Muve Music service on Android smartphones, the Kona serves a portion of the prepaid market that is increasingly neglected. While prepaid carriers are trying to increase ARPU and other performance metrics with smartphones, many prepaid customers use those services because of simple, low-cost offerings. We recently saw Boost Mobile announce a similar — and perhaps identical — offering with the Kyocera Coast. For Cricket, the Kona will come out this Sunday, April 21, and will cost $60. That might sound like a lot for a basic flip phone, but sometimes that's the price you pay for no-contract service. Boost's Coast is half the price, though.
Via Phone Scoop.

Read the full article →

April 16th, 2013 | Straight Talk | 4 Comments
When Net10 instituted a 1.5GB data cap on AT&T SIM cards, it felt like the beginning of a wider-spreading policy. While Tracfone brands Net10 and Straight Talk advertise unlimited data, that isn't actually the case. As we've learned, Straight Talk has no set data cap, but will absolutely throttle your data speeds if you exceed their acceptable usage trends. If this all sounds confusing, Straight Talk sympathizes. They recently wrote a blog post that clarifies their position on data usage.

Read the full article →

April 15th, 2013 | Boost Mobile | 1 Comment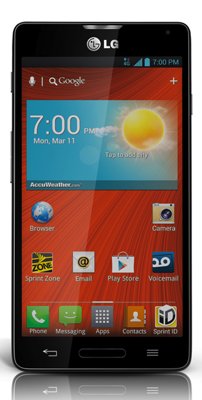 Boost Mobile customers looking for a large-screened LTE phone will soon be in luck. Rumor has it that the carrier will soon pick up the LG Optimus F7, the cream of the crop in LG's new Optimus F line. It features a 4.7-inch screen with 1.5GHz dual-core processor, so it's about a year old specs-wise. Mix that with Android 4.0 or 4.1, and it makes for a good prepaid model. There is no release date or price associated with this, but we know that $200 seems to be the sweet spot for prepaid devices of this ilk.
Via 9 to 5 Google.

Read the full article →

April 12th, 2013 | AT&T | No Comments
It appears that Boost Mobile isn't the only carrier getting into the Mexican calling plan game. Yesterday AT&T GoPhone added similar option. It's not unlimited, but it does allow for 1,000 voice minutes to landlines and mobile numbers in Mexico for $10 per month. As with Boost's plan, this includes calls to other countries such as Canada. The plan can be added only to a $50 or $65 GoPhone plan, and is available starting today at GoPhone's website.
Via Phone Scoop.

Read the full article →