Poll
Loading ...
T-Mobile
March 26th, 2013 | T-Mobile | No Comments
If T-Mobile has its way, the lines between prepaid and contract will be forever blurred. Last year America's No. 4 carrier made waves about removing device subsidies and working with more straight forward service plan scheme. This week they've not only changed their prepaid plans, but also the plans that used to be postpaid. There is no longer a contract with these plans, though there is a credit check, giving them one of two criteria we value. At the same time, the credit check is there for good reason: they have great handset financing deals that will work out better for you than subsidy pricing with other carriers.

Read the full article →

March 25th, 2013 | Straight Talk | 1 Comment
It appears that Straight Talk is set to launch another big initiative. According to PhoneNews.com, the carrier tomorrow will launch a bring-your-own device program for Verizon-branded devices. This just adds to their BYOD program for AT&T and T-Mobile phones. There are certain limitations, which we'll cover after the jump. But as PhoneNews.com notes, this puts Straight Talk in heated competition with Page Plus, which also offers a BYOD program for Verizon phones.

Read the full article →

March 21st, 2013 | MetroPCS | No Comments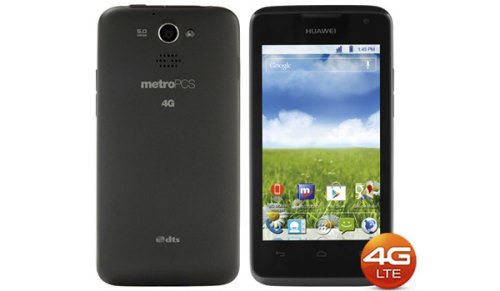 MetroPCS is back with a new handset, the Huawei Premia 4G. As you can expect from its newer handset, it's an Android 4.0 smartphone that features a 1.5GHz dual-core processor with 1GM of RAM. In other words, it's safely to the 2012 standards. That's not a complaint, mind you. It's just putting this into perspective. It features a 4-inch screen and a 5-megapixel camera, so it's pretty much up to standard. Here's the thing: it costs only $150, and you don't have to sign a contract. Given most phones on the market these days, that makes the Premia an exceptional value. You can get it at MetroPCS's website, paired with one of their 4G LTE plans.

Read the full article →

March 20th, 2013 | Sprint | No Comments
Sprint certainly threw a bone to its MVNO partners earlier this month when it opened its bring your down device program to all of them. Instead of burdening them with procuring phones to offer customers, Sprint now allows carriers to activate Sprint-branded phones. Today Sprint made that an even more attractive proposition. The Custom Branded Device Program will allow MVNOs to procure devices, specifically Android devices, from Sprint. They will have no branding, leaving the MVNO with an opportunity, and will be compatible with many Sprint mobile programs. For now they'll have access to the LG Optimus G, the LG Mach, and the Sprint Flash, but success could open this up to more handsets. Some Sprint MVNOs include kajeet, Total Call Mobile, and Ready Mobile.
Via Phone Scoop.

Read the full article →

March 18th, 2013 | T-Mobile | 1 Comment
It seems as though T-Mobile is always in the process of changing plans. On the prepaid end, they've left things mostly the same. Their pay-as-you-go plans have been the same for as long as I've edited this site. Since then they've added offerings to prepaid, including their lately Monthly 4G packages. Those could change on March 24th, when they will reportedly make a number of changes. On the prepaid end, that means a new set of monthly rate plans.

Read the full article →

March 15th, 2013 | Ting | No Comments
Time was, when you wanted a new, top of the line smartphone, you had to go to one of the contract carriers. Few, if any, prepaid services offered the best and brightest. That started to change a bit last year, when a few prepaid carriers picked up the iPhone. Later a few more picked up the Samsung Galaxy S3. While the great majority of their smartphone offerings are from the mid- and low-tier pools, these high-end offerings gave prepaid carriers something more to offer their customers. Yet in most of those cases, the prepaid carrier in question was either a carrier on its own, or a subsidiary of a larger carrier. Few, if any, MVNOs have offered high-end smartphones. That's why Ting's recent announcement seems so out of place.

Read the full article →

March 13th, 2013 | Cricket | No Comments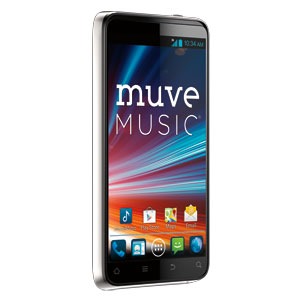 It appears Cricket is back with another Android smartphone priced under $200. The ZTE Engage LT is something you might have seen on a major carrier in 2011, with a 1GHz processor and a 4-inch screen. In 2011, though, it would have run 2.3 Gingerbread. The Engage LT runs 4.0 Ice Cream Sandwich, which is pretty much all anyone can hope for in a mid-range handset. Surprisingly, the OG Engage, a 2012 model, is also available for the same exact price. It features a faster processor, better camera, and the same screen resolution. Battery might be better on the LT, but that's about it. You can get either Engage model for $180 at Cricket's website.
Via Android Police.

Read the full article →

March 8th, 2013 | Republic Wireless | 2 Comments
For all of the good in Republic Wireless's plan, there are a few practical hitches. Yes, they can afford to charge customers only $20 per month for smartphone service, because they utilize WiFi to a greater degree than your average smartphone. But smartphone owners, particularly Android users, understand the hitches that exist with connecting to a WiFi network. Many of them are locked. Many others require authentication. So while your phone might appear connected to a WiFi network, you still have to take action before you're actually online. That certainly presents troubles to a provider that relies on frequent connections to WiFi networks.

Read the full article →

March 7th, 2013 | MetroPCS | No Comments
If not for the Department of Justice interceding in the AT&T – T-Mobile proposed merger, I wouldn't be writing this today. But just over a year ago the DoJ and FCC shot down their deal, leaving AT&T to seek expansion elsewhere and T-Mobile searching for solutions. After many months, they announced their next idea: a merger with MetroPCS. Yesterday we learned that the DoJ won't step in on this one. Their opportunity to pry further into the merger has passed, implicitly signaling that they have no problems should the two parties come to a final agreement. But in this case, the future hurdles appear significant.

Read the full article →

March 5th, 2013 | Sprint | 5 Comments
One recent trend in prepaid invoves bringing your own device to a new carrier, termed BYOD. This is a boon for consumers, who don't have to purchase a new phone when they switch carriers. It can be a bit complicated, given the divided network technologies in the US, combined with the practice of locking phones. But MVNOs have an advantage, in that they work off the networks of postpaid carriers — so they can therefore activate phones from that carrier with little hassle. That is, if they have permission from the carrier. Sprint has just granted that permission, and it could prove to be a win for consumers looking to switch to prepaid after fulfilling a postpaid contract.

Read the full article →