Poll
Loading ...
Cricket
February 28th, 2013 | Cricket | No Comments
When Cricket announced last year that it would offer the iPhone, it sounded like great news for prepaid providers. Long stuck with an array of low- and mid-range devices, Cricket finally brought the goods. Sure, people had to shell out $550 for a new iPhone, but Cricket charges just $55 per month for service. which works out to $1,870 over a two-year span. The same service on Verizon, despite a $350 difference in price of the phone, amounts to $2,360. Customers could really save big.
Unfortunately, they have not chosen to take this path.

Read the full article →

February 26th, 2013 | Cricket | No Comments
Cricket wireless certainly has a hot property on its hands with Muve Music. Over 1.1 million Cricket customers currently use the service, or about a seventh of Cricket's overall subscribers. In a move announced this morning, Cricket will spin off Muve as a new company so that it can license the product to other carriers. As they tell it, other carriers aren't so keen to license the service from a competitor. Creating a new company for Muve could help allay some of those concerns. It will also offer carriers favorable terms, allowing them to brand and price it as they wish. Cricket reportedly has one international carrier on board. It remains to be seen if U.S. carriers will pick up on this, given the number of similar services available.
Via GigaOm.

Read the full article →

February 25th, 2013 | Virgin Mobile | 1 Comment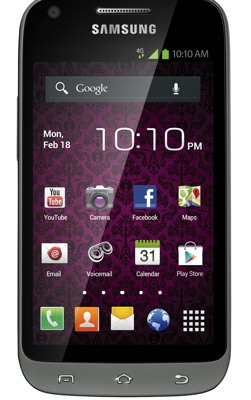 We know it's been coming for a while, but this morning Sprint made it official: Virgin Mobile and Boost Mobile will get 4G LTE coverage. In making the announcement both brands announced newly available handsets. Pictured above is the Samsung Galaxy Victory, a Sprint phone that is now available through Virgin. You can get it at Virgin Mobile's website today for $300. Boost models after the jump.

Read the full article →

February 22nd, 2013 | Straight Talk | No Comments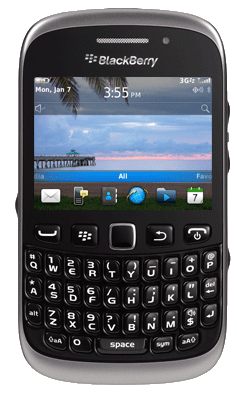 Straight Talk users looking for a bit more variety in smartphone selection have received just that. Earlier this week the carrier announced the availability of the BlackBerry Curve 9310. Chances are we'll see a number of BlackBerry models in the 9xxx series hit prepaid carriers in the near future, as the contract carriers start to offer BlackBerry 10 phones. The Curve 9310 is nothing special, though it is a decent smartphone with a full QWERTY keyboard and BlackBerry's famous email system, plus BBM. You can get it now, paired with the $45 monthly plan, at Straight Talk's website.

Read the full article →

February 21st, 2013 | Virgin Mobile | No Comments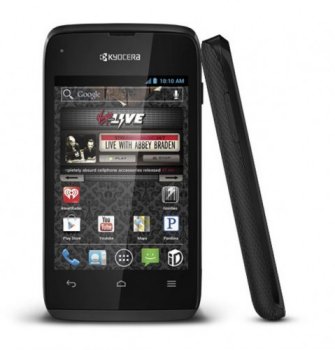 Virgin Mobile has added another low-cost Android smartphone to its lineup. The Kyocera Event is a very basic Android phone — though it does run version 4.0, which makes up for many hardware deficiencies. It doesn't try to be anything fancy, even sticking with the old-school 3.5-inch screen size. Most Virgin customers will care about little of that, though, and will go right to the price: $79.99 at Virgin Mobile's website. It will hit retail stores on March 3, as a Radio Shack exclusive.

Read the full article →

February 21st, 2013 | Cricket | No Comments
Cricket might not have a nationwide network of its own, but in the past few years it has supplemented its primary network with roaming agreements from competitors such as MetroPCS and Sprint. They reportedly had troubles with Sprint in the recent past, but according to FierceWireless's Phil Goldstein, they have restored the relationship. In the same piece he mentions that Leap has entered into an LTE roaming deal to supplement its own fledgling network. There was no network named, though it's certainly curious that the report includes the information about Sprint (which I'd only previously heard about through informal channels). Agreements like this are crucial for Leap if it wants to sell LTE phones in its primary markets.

Read the full article →

February 20th, 2013 | T-Mobile | No Comments
T-Mobile has taken the leap we expected. Late last year we learned that they were experimenting with a new prepaid service, and last month we learned that they would take GoSmart Mobile nationwide in February. Yesterday they took the leap, officially announcing the service. It is now available at over 3,000 locations nationwide, as well as GoSmartMobile.com. As we saw in the trial run, its offerings will be competitive with the major prepaid services currently available.

Read the full article →

February 19th, 2013 | Tracfone | No Comments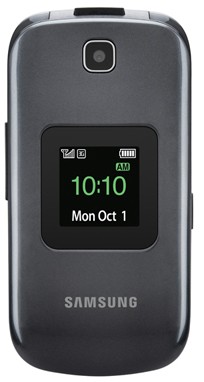 Anyone get excited about flip phones any more? If so, it's your lucky day. Samsung recently gave us a glimpse of the S275G for Tracfone, which is yet another in its line of low-end feature phones. The skinny: 1.75-inch internal screen, 1-inch external screen, 1.3 megapixel camera with video, and that's about it. It can play music and video if you'd like, but there just isn't much memory to store those files. It might not seem like much, but this is the perfect fit for Tracfone. They're pushing their smartphone customers towards Straight Talk and even Net10, so they might as well continue pumping out low-end handsets for Tracfone. They fit the market that the Tracfone brand is targeting.
Via Phone Scoop.

Read the full article →

February 13th, 2013 | Tracfone | 2 Comments
Need a solid indicator that prepaid is starting to take a hold of the cellular market? Consider that a carrier that doesn't even own any cellular towers is the fifth largest carrier in the country — and it is closer to No. 4 than No. 4 is to No. 3. In the fourth quarter Tracfone added 753,000 subscribers, bringing its total to 22.4 million. That covers it us brands: Tracfone, Net10, and Straight Talk. The year 2013 was big for Tracfone in general, with a 13.3 percent increase in subscribers. Much of that goes to the Straight Talk brand, which has captured much of the mid-market with its smartphones paired with affordable monthly plans. People complain plenty about Tracfone customer service, across their brands, but it doesn't seem to be enough to keep people away.
Via FierceWireless.

Read the full article →

February 11th, 2013 | T-Mobile | 1 Comment
They're behind the other three carriers, but this year T-Mobile USA will begin offering services on its LTE network. This is a big step for the country's No. 4 wireless carrier. They've held their own with HSDPA+ for a while now, but the transition to LTE is crucial at this point. At the same time, it seems that they will take a page from Verizon's book and try to move non-LTE customers to a prepaid brand. GoSmart Mobile will go nationwide this month, and it will compete in the market for 3G smartphones and service. That would seem to leave LTE for T-Mobile postpaid customers, though a recent report indicates perhaps a different plan.

Read the full article →