Poll
Loading ...
Prepaid Reviews blog
March 31st, 2015 | FAQ | No Comments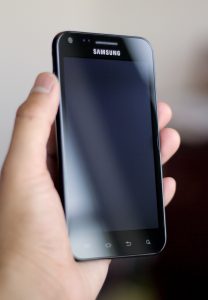 Getting a new phone is an exciting time, but if you're a prepaid customer then chances are you've been pretty much left to your own devices as far as switching over all your contacts and photos to the new device. Fortunately, if you're switching from an Android smartphone to another Android smartphone then the move to a new device is pretty simple.
Here are the steps for setting up your new phone:

Read the full article

March 30th, 2015 | Tracfone | No Comments
For the last few weeks, I've been seeing rumors around various sites and forums that Tracfone has been allowing customers to activate LTE phones with their service, but nothing official had been announced and results were variable at best. Well, as of earlier this week Tracfone has officially announced and launched the ability to activate a Verizon LTE phone on its network.
Of course, there are a few restrictions on phones that can be activated. In order to bring an LTE phone to Tracfone, the phone must:
Be a compatible Verizon CDMA device. You can check that here
Be connected to an account in good standing with carriers
Have been activated for at least 6 months (if it's a Verizon prepaid device)
Not be stolen
Not be branded to a network

ie: Virgin Mobile, Boost Mobile, GoPhone, Cricket, AT&T, T-Mobile, Net10, Metro PCS, etc

Not be a Blackberry device
If your device qualifies, then you can purchase a CDMA LTE Activation Kit from Tracfone and enjoy slightly faster speeds. I've heard that typical Verizon MVNO LTE speeds aren't the greatest, but they're still not too terrible. For more information, see Tracfone's BYOP page or visit the website.

Read the full article →

March 30th, 2015 | MVNO | No Comments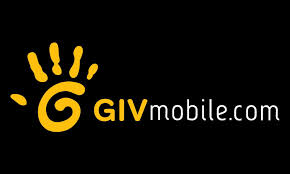 Giv Mobile, one of the two MVNOs that donate to charity with each monthly payment, recently slashed prices on two of its top tier plans and added data to the lower-priced plans. While not the cheapest available, Giv's plans are far more competitive now and pretty well reflect the options offered by parent company PTel.
Here are what the plans look like right now:

Read the full article →

March 30th, 2015 | Cell Accessories, FAQ | No Comments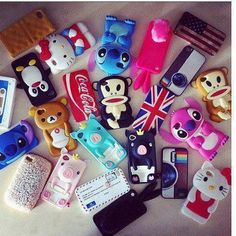 Depending on what kind of phone you have, the options for cases can seem endless. Some of them are cute, some of them are professional, some have added features or ridiculous protection… but how do you decide which case is right for you? Here are some tips for making sure you get the best case for your phone!

Read the full article →

March 29th, 2015 | Mobile Data | No Comments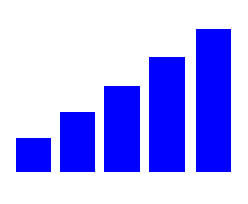 When most people think about prepaid wireless, phone service is the most obvious and common prepaid service. However, many companies also provide other services on a prepaid model like data connections for tablets or mobile hotspots. These services can be purchased on a daily, weekly or monthly basis and vary just as widely as the wireless service these companies also offer.
Below, you'll find links to several of the main companies that offer some kinds of mobile broadband or data for tablets. The speeds on these plans will vary slightly, but most of them are at least 3G.

Read the full article →

March 28th, 2015 | MVNO | No Comments

Despite almost a full year of next to no signs of life from Solavei, it appears that the company is still doing well and functioning. Earlier this month, the company finally announced that it would partner with Netherlands-based company ASPIDER and planned to emerge from bankruptcy by the end of April.
Well, it looks like in addition to some compensation changes and restructuring of the company overall, Solavei has also decided to set its sights on the grossly under-served Hispanic market both in the US and abroad.

Read the full article →

March 27th, 2015 | Boost Mobile | No Comments
Sprint prepaid brand Boost Mobile officially announced yesterday via Facebook that it will be carrying the much-awaited Samsung Galaxy S6 starting April 10. While it isn't news that the prepaid carrier will have the S6, I was a little surprised that they will be getting it so early–April 10 is the same day that the postpaid carriers will be selling the new device.

Read the full article →

March 27th, 2015 | Prepaid Cell Phone Plans | No Comments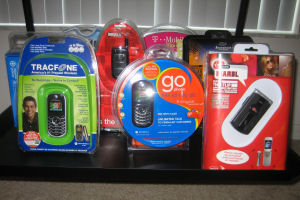 It doesn't take a genius to figure out that when you pay less for something and you have the freedom to change things to suit your needs and budget, you're going to end up saving money. That's just basic economics. But, it's one thing to know that you'd probably save a bit of money and another thing entirely to look at exactly how much money you'd probably save.
This week, I took a few minutes and browsed through the four Tier One carriers to compare their prepaid and postpaid plans. The plan that I compared was a basic unlimited talk and text plan with 1 GB of data (although AT&T's lowest data offerings were actually 1.5 GB) and found that most people could save an extra $10 – $20 per month on these small plans. Here's the comparison chart:
| | | |
| --- | --- | --- |
| | Contract | Prepaid |
| T-mobile | $50 | $40 |
| Verizon | $45 | $45 |
| Sprint | $45 | $35 |
| ATT | $65 | $45 |
Of course, that's just the basic, individual plans and it doesn't include the additional 'insurance' fees that are hard to pass up with those shiny new expensive phones. Once you add in taxes, you're looking at a difference of almost $30 for pretty much all of the plans. And, as if that wasn't enough, the higher you go in the data bracket the more money you can save with prepaid–sometimes even getting close to $40 or $50 for family plans. It might not seem like much, but during the course of a couple of years, it will really add up–and that's not even including the freedom to switch carriers and increase or decrease your coverage if you need more or want to save some money.
If you don't believe me, then I challenge you to find me a postpaid plan that is priced better than a prepaid. And we haven't even touched the MVNOs, which often have more specialized offerings and even cheaper services. So, tell me… how much do you save?

Read the full article →

March 27th, 2015 | MVNO | No Comments
Because prepaid phones are generally a little less expensive than their more expensive contract counterparts, there's probably a good chance that you have at least one old device sitting gathering dust in a drawer somewhere. However, phone maker Kyocera wants to help consumers recycle their unused devices with a new program called 'Take Back.'

Read the full article →

March 26th, 2015 | MVNO | No Comments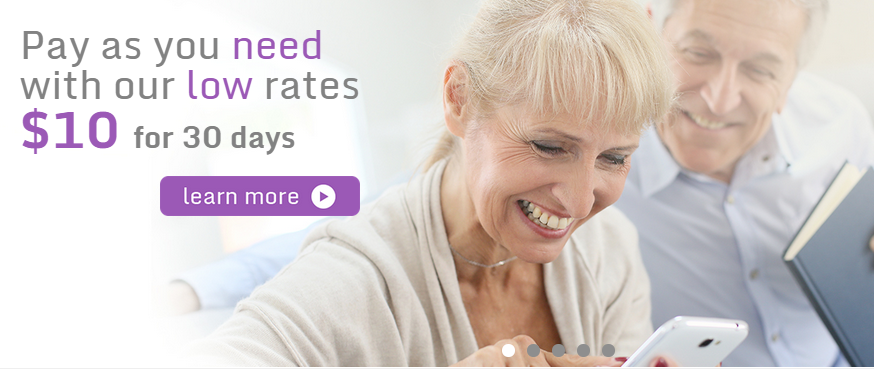 On Monday a new Sprint MVNO launched with the goal of helping seniors and those over 55 stay in touch with the loved ones and medical services that they need. Launched by Emveno, this "telemedicine MVNO" offers pay as you go and monthly phone services as well as 24/7 access to healthcare providers.

Read the full article →

March 26th, 2015 | Net10, Page Plus, Simple Mobile, Straight Talk | No Comments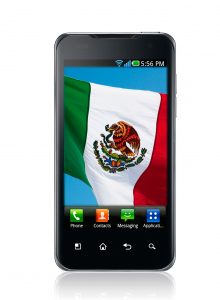 If you live in the United States and you want to call Mexico, then there is no better time than right now. The recent trend in the wireless race has been to add unlimited calling to Mexico landlines and/or mobile numbers to prepaid plans and I'm pleased to announce that several Tracfone companies have finally come around.
The companies that recently got this international upgrade include:

Read the full article →