Poll
Loading ...
Prepaid Reviews blog
October 23rd, 2014 | Straight Talk | No Comments
Straight Talk announced yesterday that they now offer the coveted iPhone 6 and iPhone 6 Plus for their no contract service. These phones are Apple's current bestselling iPhone and features Apple 8.1 OS, an upgraded Siri and Apple Pay, along with several other services. The devices were first released a few weeks ago and can be purchased through Straight Talk, Walmart or directly from Apple for activation on Straight Talk's network.

Read the full article

October 23rd, 2014 | Cricket | No Comments
Since Cricket Wireless was purchased by AT&T last spring, there have been some major changes including the closing of Cricket's CDMA network by the end of 2015. However, the most recent change is the expansion of Cricket Wireless prepaid services and phones in nearly 1,000 Walmart stores nationwide. Prior to AT&T's acquisition, Cricket services were available in Walmart stores, but now customers can take advantage of the new lower priced plans and a couple of exclusive phone deals.

Read the full article →

October 23rd, 2014 | Tracfone | No Comments
TracFone has launched two new Android phones this week that rival low-end smartphones from other MVNO companies like Boost and Virgin Mobile. It might not sound like much, but coming from a company whose phones are easily five to ten years behind everyone else, this is pretty big news.

Read the full article →

October 22nd, 2014 | News | No Comments

Mobile internet customers using the popular Millenicom service got a nasty shock late last week, as the company announced suddenly that Verizon was taking control of their entire customer base and they would take no further part in customer accounts or internet service. A couple days later, most of Millenicom's employees were laid off and the company is no longer responding to chat, email or phone calls.
To add to the confusion about the sudden announcement, Verizon is also staying mum about exactly what sorts of offers they will have for former Millenicom customers or exactly what happened. Consumers report that Verizon customer service reps don't have any information yet and were unable to help alleviate the confusion.

Read the full article →

October 22nd, 2014 | MVNO | No Comments
Pure TalkUSA is yet another one of those MVNOs that we don't talk about much. Operating on AT&T's GSM network, they have a variety of cheap plan options ranging from $5 to $40 with flexibile plans, by-the-minute plans and unlimited offerings suited for just about any lifestyle.
And to make the unlimited option even sweeter, this week Pure TalkUSA has nearly doubled the data for the same price. Instead of 300 MB, the data has been increased to 500 MB with an option to top up to 1 GB for an additional $6.
For those unfamiliar with Pure TalkUSA, here is a breakdown of their plans:

Read the full article →

October 22nd, 2014 | Jitterbug | No Comments
GreatCall Mobile has announced that in the next couple of weeks they will complete their roll out of various phones and services at more than 4,000 Rite Aid pharmacies across the country. The phones are aimed at senior citizens 65 years of age and older and feature active aging services through apps and an award-winning personalized approach to help aging consumers live independent lives.

Read the full article →

October 21st, 2014 | MVNO | No Comments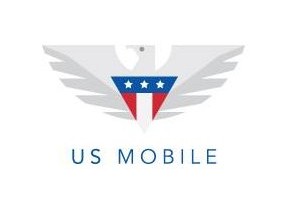 One of the newest MVNOs to the U.S. Market, US Mobile recently changed the pricing on their data options. All five tiers have been lowered by a few dollars, no doubt to help compete with the already established competitors. Here's what the new data prices look like:

Read the full article →

October 21st, 2014 | Tracfone | No Comments
 October is breast cancer awareness month and in honor of the Susan G. Komen Foundation's search for a cure, TracFone has released a limited edition pink TracFone. The pink LG 306G will be available at select Dollar General stores across the country for around $50, and TracFone has promised to donate 10% of all October sales to the Susan G. Komen Foundation.

Read the full article →

October 21st, 2014 | Ting | No Comments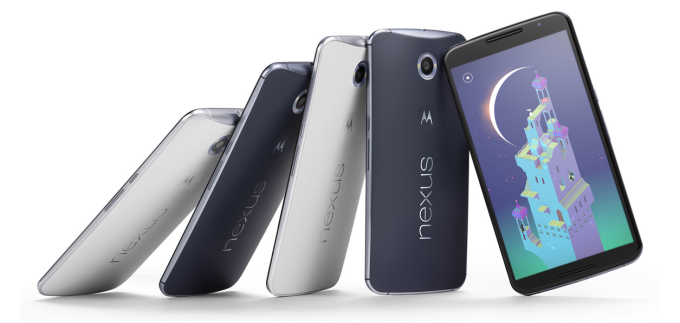 Ting hinted in a blog post last Friday that they expect to support the new Nexus 6 when it comes out next month. Full details about when exactly they will be able to activate the phone or whether they will actually carry the Nexus 6 (or just the SIM) have not been released. They did state that they expect to be able to activate the first Nexus 6 devices before the end of November.

Read the full article →

October 20th, 2014 | Cricket | No Comments
AT&T MVNO Cricket Wireless has announced an extension on their promotional offer to grant $100 to new customers porting numbers from MetroPCS or T-Mobile. Originally announced in August and set to expire Oct. 19, this promotion has now been extended to Nov. 2. The promotion will also now be available to Cincinnati Bell consumers as well.

Read the full article →

October 20th, 2014 | T-Mobile | No Comments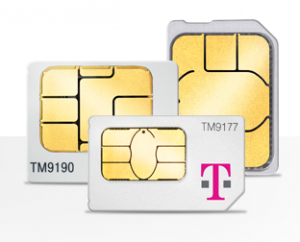 T-Mobile has changed up their SIM deal for October. Today only, you can get a T-Mobile micro or standard SIM for $0.99. SIMS are regularly priced at $10, so it's quite a savings. As usual, T-Mobile is enforcing a limit of 3 SIMS per order and no more than 5 SIMs in 30 days per customer.

Read the full article →