Poll
Loading ...
Prepaid Reviews blog
October 25th, 2014 | News | No Comments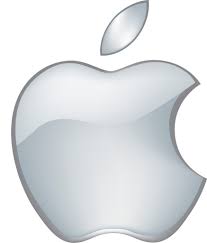 At their most recent conference, Apple announced that their new iPads would come with something called an Apple SIM. It wasn't talked about a lot other than to say it would allow users to switch between carriers for services. However, that one sentence seems to have generated not only a little confusion, but also a lot of speculation about whether or not Apple's new card will kill the SIM card as we all know it.

Read the full article

October 24th, 2014 | MetroPCS | No Comments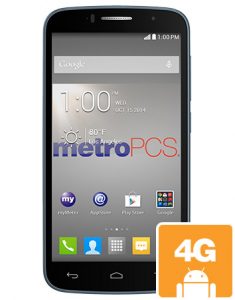 I'm not sure how I missed it, but MetroPCS has finally debuted Alcatel's OneTouch Fierce 2 as of last week. T-Mobile postpaid got the phone last month, but this will make the first transition to prepaid for this affordable entry level phone. The OneTouch Fierce normally retails for $150, but MetroPCS is currently running a deal where customers can get the phone for $50.

Read the full article →

October 24th, 2014 | Consumer Issues | No Comments
Cricket users have been reporting problems with their data being slowed despite good signal and a positive balance of data remaining on the account. From what it seems like, users are experiencing extremely slow internet service shortly after cycles renewed in the beginning of October. It was first reported on HowardForums last week, and seems to be quite the widespread issue.

Read the full article →

October 24th, 2014 | Whimsy | No Comments
Smartphones are such an integral part of everyday life, they can almost seem like an extension of yourself and your social life. But as technology becomes more and more saturated in everyday life, people become less and less aware of how rude technology can make them. Smartphone etiquette isn't something that most people think about, but maybe it's time we started.

Read the full article →

October 23rd, 2014 | Straight Talk | No Comments
Straight Talk announced yesterday that they now offer the coveted iPhone 6 and iPhone 6 Plus for their no contract service. These phones are Apple's current bestselling iPhone and features Apple 8.1 OS, an upgraded Siri and Apple Pay, along with several other services. The devices were first released a few weeks ago and can be purchased through Straight Talk, Walmart or directly from Apple for activation on Straight Talk's network.

Read the full article →

October 23rd, 2014 | Cricket | No Comments
Since Cricket Wireless was purchased by AT&T last spring, there have been some major changes including the closing of Cricket's CDMA network by the end of 2015. However, the most recent change is the expansion of Cricket Wireless prepaid services and phones in nearly 1,000 Walmart stores nationwide. Prior to AT&T's acquisition, Cricket services were available in Walmart stores, but now customers can take advantage of the new lower priced plans and a couple of exclusive phone deals.

Read the full article →

October 23rd, 2014 | Tracfone | No Comments
TracFone has launched two new Android phones this week that rival low-end smartphones from other MVNO companies like Boost and Virgin Mobile. It might not sound like much, but coming from a company whose phones are easily five to ten years behind everyone else, this is pretty big news.

Read the full article →

October 22nd, 2014 | News | No Comments

Mobile internet customers using the popular Millenicom service got a nasty shock late last week, as the company announced suddenly that Verizon was taking control of their entire customer base and they would take no further part in customer accounts or internet service. A couple days later, most of Millenicom's employees were laid off and the company is no longer responding to chat, email or phone calls.
To add to the confusion about the sudden announcement, Verizon is also staying mum about exactly what sorts of offers they will have for former Millenicom customers or exactly what happened. Consumers report that Verizon customer service reps don't have any information yet and were unable to help alleviate the confusion.

Read the full article →

October 22nd, 2014 | MVNO | No Comments
Pure TalkUSA is yet another one of those MVNOs that we don't talk about much. Operating on AT&T's GSM network, they have a variety of cheap plan options ranging from $5 to $40 with flexibile plans, by-the-minute plans and unlimited offerings suited for just about any lifestyle.
And to make the unlimited option even sweeter, this week Pure TalkUSA has nearly doubled the data for the same price. Instead of 300 MB, the data has been increased to 500 MB with an option to top up to 1 GB for an additional $6.
For those unfamiliar with Pure TalkUSA, here is a breakdown of their plans:

Read the full article →

October 22nd, 2014 | Jitterbug | No Comments
GreatCall Mobile has announced that in the next couple of weeks they will complete their roll out of various phones and services at more than 4,000 Rite Aid pharmacies across the country. The phones are aimed at senior citizens 65 years of age and older and feature active aging services through apps and an award-winning personalized approach to help aging consumers live independent lives.

Read the full article →

October 21st, 2014 | MVNO | No Comments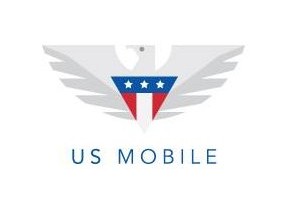 One of the newest MVNOs to the U.S. Market, US Mobile recently changed the pricing on their data options. All five tiers have been lowered by a few dollars, no doubt to help compete with the already established competitors. Here's what the new data prices look like:

Read the full article →