Poll
Loading ...
Prepaid Reviews blog
August 3rd, 2015 | MVNO, Prepaid Services | No Comments

Late last month, a new MVNO entered the market. Launched by Unified Signal, the new company offers services through several of the Big Four companies and has more plan options than you can shake a stick at. It's pretty insane. Being as they are extremely new, I haven't tried them yet (obviously) but we'll go over some of the major details in case you're feeling brave and wanting to switch.

Read the full article

August 3rd, 2015 | Callingmart, Prepaid Services | No Comments

August is here, which means that the school year is just around the corner along with sports practices, extracurricular activities and all of the hectic things that go along with it. So, Callingmart has announced a series of Back to School coupons today to help parents save a bit of money on all of those minutes you'll need to organize during the coming school year.

Read the full article →

August 3rd, 2015 | Cricket | No Comments
Since AT&T's purchase of Iusacel earlier this year, the wireless giant has been promising its customers that it will soon be bringing North American roaming deals to its customers. And, finally, it looks like the company is making good on its promise via its prepaid brand Cricket Wireless

Read the full article →

August 2nd, 2015 | MVNO | No Comments
Lots of different companies have discounts and special benefits for military service veterans and current military members. And it looks like as of today, Pure TalkUSA should be added to the list. This AT&T MVNO debuted a new line of slightly discounted plans, called Serve and Save Plans. These discounts are for verified military members only and come with a couple other benefits on other partner sites. 

Read the full article →

August 1st, 2015 | FAQ, Mobile Apps | No Comments

It continually amazes me how many people are completely unaware that Amazon, in addition to having plenty of physical goods for sale, offers apps for Android phones to download. In fact, the company hosts a free app every day and is how I gained several of my favorite apps (and plenty of apps I never use).

Read the full article →

July 31st, 2015 | FAQ, Mobile Apps | No Comments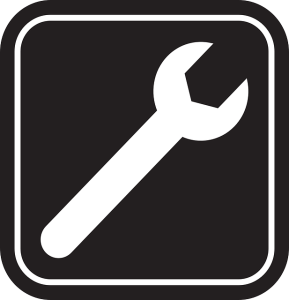 Smartphones are, at their most basic, tools. But, depending on your device it's likely that your phone is lacking at least some of the most basic (and to me essential) tools like a calculator, microphone, notepad and more. My phone, which is a flagship, is missing a voice recorder and a QR Scanner. My friend's device doesn't have a built-in calculator.
So, I thought I'd put together a list of some of the most basic tools that all smartphones ought to have, along with links to my favorite tried-and-tested Android apps.

Read the full article →

July 31st, 2015 | Administrative, FAQ, Prepaid Faceoff | No Comments
Hey everyone! As you've probably noticed, this month we've started to bring back the Prepaid Faceoff posts, where we pit one company against another based on what their promotions and plans look like that week! The series has had a lot of views, and we're certainly not going to run out of MVNOs anytime soon.
However, I wanted to take a minute today and see what companies you, my awesome readers, are interested in seeing compared and what specific features interest you! Read on and give us some feedback!

Read the full article →

July 31st, 2015 | Boost Mobile | No Comments
Sprint's prepaid brand Boost Mobile has always been one of the more aggressive companies as far as the pricing war and switcher credits goes. Today, the company continues that trend with a trio of promotions that will give virtually every potential and current customer an opportunity to save money.

Read the full article →

July 30th, 2015 | Consumer Issues | No Comments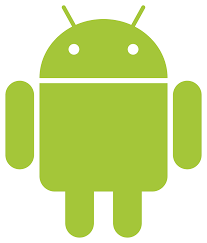 I am a huge Android fan. I mean, I admit that iPhones are pretty great devices, but I'll always prefer an Android over an iPhone. While together Android and iPhone take probably more than 90% of the smartphone market, generally speaking, Android tends to have a slightly higher adoption than iPhone and tends to take the market share. So, for all of you Android users out there, today I wanted to make everyone aware of a new android flaw that was recently discovered.

Read the full article →

July 30th, 2015 | Prepaid Phones | No Comments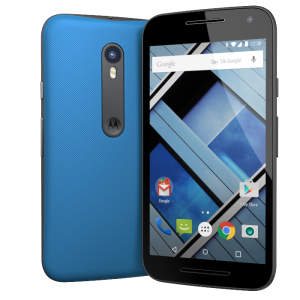 Motorola has finally released information and specifications on the successors to its popular Moto G and Moto X devices released last year. Both devices are upgraded quite a bit from previous models and are priced affordably. To make things even better, Motorola is focusing on selling unlocked devices directly to consumers instead of working through pricey contracts with carriers.

Read the full article →

July 30th, 2015 | Boost Mobile | No Comments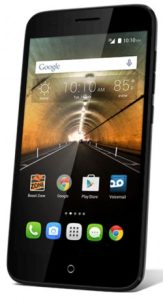 Sprint's Boost Mobile announced yesterday that it has added two new devices to its lineup including the Alcatel OneTouch Conquest and Elevate. Both low-cost devices have budget specs but the Conquest (shown above) is the one that really caught my attention with high ratings against water and dust for people with more active lifestyles.

Read the full article →