Poll
Loading ...
Prepaid Reviews blog
May 4th, 2015 | AT&T | No Comments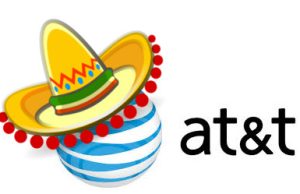 AT&T took a step forward in its bid to take over the North American wireless market this week with the completed acquisition of yet another Mexican carrier, Nextel Mexico. AT&T acquired Nextel Mexico for $1.875 billion dollars, less $427 million of debt and adjustments. With this acquisition, AT&T will be taking over all of the spectrum licenses, network assets, retail stores and subscribers that Nextel Mexico owned.

Read the full article

May 3rd, 2015 | Verizon Wireless | No Comments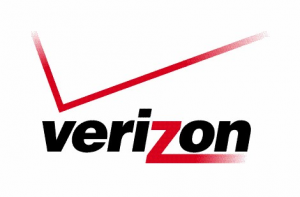 A lot of MNOs and MVNOs offer some form of auto pay for their prepay customers, and there are a lot of reasons why signing up for auto pay is good for both you and the company. Not only do you no longer have to worry about remembering to top up at the beginning of your cycle, but many companies also offer some kind of incentive to their prepay auto pay customers. And, as of today, you can add Verizon to that list.

Read the full article →

May 2nd, 2015 | News | No Comments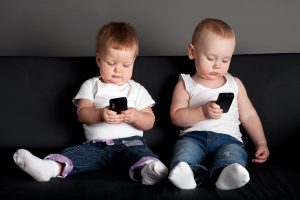 It seems like children are getting their hands on smartphones at younger and younger ages. I can't tell you how many times I've seen a toddler with a smartphone in hand while in the line at the grocery store, or an elementary schooler playing a game on a phone in the parking lot. A new study was released earlier this week that indicates that smartphone usage is starting even earlier than anyone could have predicted—sometimes even before a child's first birthday.
Researchers from the Einstein Medical Center Philadelphia conducted a survey of 370 parents from October to November 2014. In the survey, researchers asked parents how often and and at what age their children used smartphones, what activities they used smartphones and tablets for and why the parents gave children their smartphones. Their findings are, to me, a little shocking. Here are some of the findings:

Read the full article →

May 1st, 2015 | Callingmart | No Comments

Keeping in touch with your family is always important, but Mother's Day it's especially important to be able to give Mom a call and let her know how much you care. So, in honor of mothers everywhere, Callingmart has released some discount codes so you can buy refills for Mom or for yourself. Just don't forget to give her a call on May 10!
Here are the codes:

Read the full article →

May 1st, 2015 | MVNO | No Comments

A new MVNO has entered the market today with a Beta launch and a kind of neat plan idea. UVA Mobile, a T-Mobile MVNO, is currently letting customers sign up for the Beta testing of its service and offering a couple of promotions for customers willing to test out the service. First, though, let's look at the plans that UVA has to offer.

Read the full article →

May 1st, 2015 | MVNO | No Comments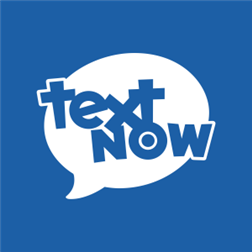 TextNow, a Wifi/cellular network MVNO hybrid, has changed around all of its plans this week. Effective immediately, all four plans now include unlimited talk, text and low speed data plus a limited amount of high speed data. Formerly, these plans only included limited high speed data and limited minutes.
This change makes TextNow a far better value than some competitors, but I'll let you take a peek at the plans and decide for yourself. Here's what the plans look like right now:

Read the full article →

April 30th, 2015 | FAQ | No Comments
Taking a screenshot of your phone can be incredibly useful but surprisingly, most people don't even realize that their devices have this capability and few manuals actually cover it. Luckily, that's what we're here for! So put that camera away and use these simple shortcuts!

Read the full article →

April 30th, 2015 | Prepaid Phones, T-Mobile | No Comments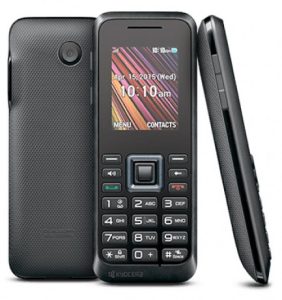 Smartphones are wonderful and they can do an incredible range of things. However, if you are one of the millions who really just want a phone to make calls, then a $200 smartphone probably isn't a good fit. There is something elegant about a feature phone that only does a few things, but does them well, and Kyocera gets that. Earlier this week, Kyocera and T-Mobile came together to introduce the Kyocera Rally, a new feature phone that's maybe a little more sleek than most other feature phones.

Read the full article →

April 30th, 2015 | O2 Wireless | No Comments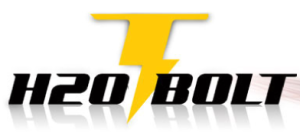 H2O Wireless has posted an announcement to its website for users of its H2O BOLT mobile broadband service. According to the announcement, H2O will be shuttering its WiMAX broadband on September 20, 2015. H2O will be offering an upgrade to LTE in place of WiMAX. Earlier this year Sprint announced that it will be discontinuing its WiMAX service in November 2015, so this probably won't be taking anyone by surprise, but it's still worth paying attention to. Customers will be able to recharge their BOLT until August 31, 2015.

Read the full article →

April 29th, 2015 | FAQ | 1 Comment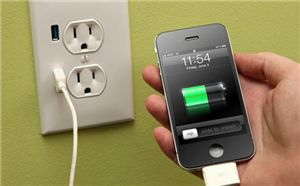 There is no shortage of myths floating about in regards to how to care for the batteries on your smartphone and other gadgets. From the myth of needing to let the batteries drain completely, to battery 'memory' or even myths about cheap chargers. But, by far the one that I hear the most is related to charging batteries overnight.The myth states that if you leave your smartphone constantly plugged in you will overcharge the battery and reduce the life significantly. But, I can tell you with absolutely certainty that this myth is completely false, both from personal experience and some research from people smarter than me.

Read the full article →

April 29th, 2015 | Mobile Apps | No Comments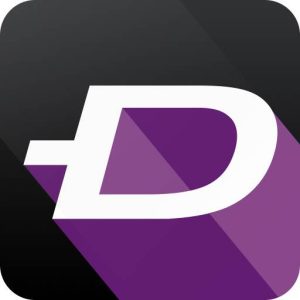 Whenever I get a new phone, one of the first things I do is customize it. Set my own ringtones and get rid of that horrible default wallpaper. But, let's face it, the customization options that come pre-installed on most devices are pretty terrible. The ringtones are boring and the wallpapers are always the same—someone's pet, something vaguely naturey, something kind of futuristic and abstract and the ever-present beach scene. Who wants to use the default options? That's where Zedge comes in.

Read the full article →